Keto-Friendly Cast Iron Pizza Crust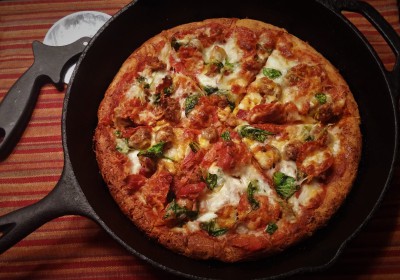 I'll be honest. My first attempts at low carb cast iron pizza were partially driven by laziness. The traditional low carb "Fathead" pizza crust recipe isn't that hard to make, but sometimes I don't feel like dealing with the hassle of rolling out the crust and trying to make it look like an actual pizza. I already had a cast iron pan on hand, and I figured that would let me get an actually circular pizza without having to break out the parchment paper and rolling pin (and do all the extra clean up after).
There was also another added bonus: pizza baked in a cast iron pan just looks good. It sounds superficial (and it mostly is!) but something about slicing a pizza in a cast iron pan just feels fancy. It balances out with my totally non-fancy technique for actually spreading the dough in the pan, which mainly involves using my fist to flatten it.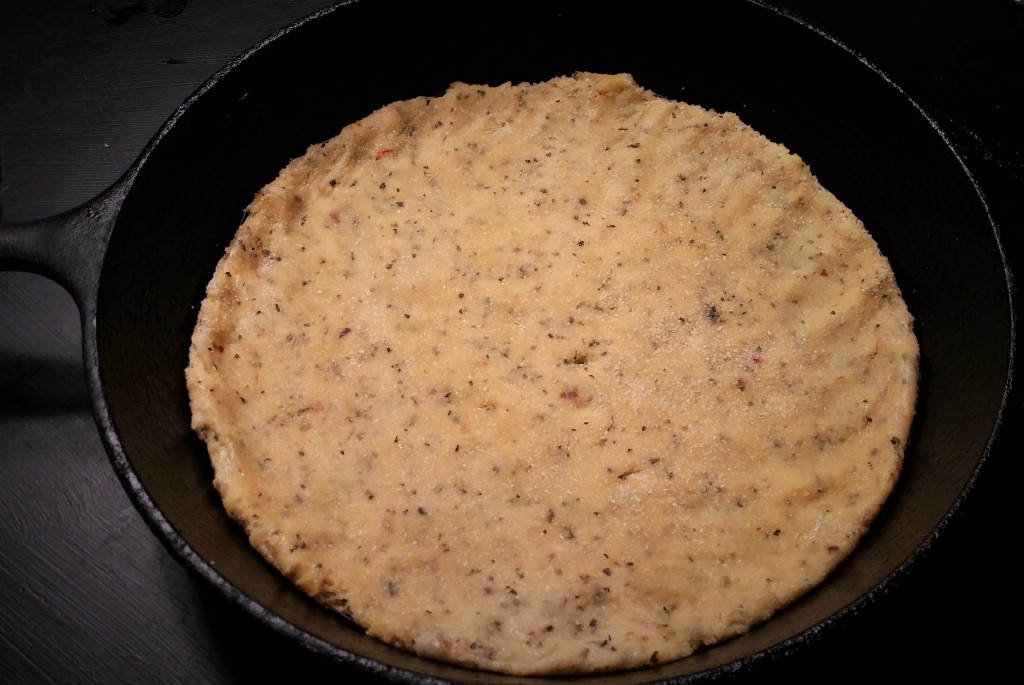 In the process of playing around with this low carb cast iron pizza crust recipe, I also discovered the greatest benefit of all: the crust itself! I don't know if it's the way the cast iron distributes the heat or what, but the look and texture comes out far more like "real" pizza than when I just use low carb dough on parchment paper. The cooking time is a little longer with this recipe, but I think it's worth it.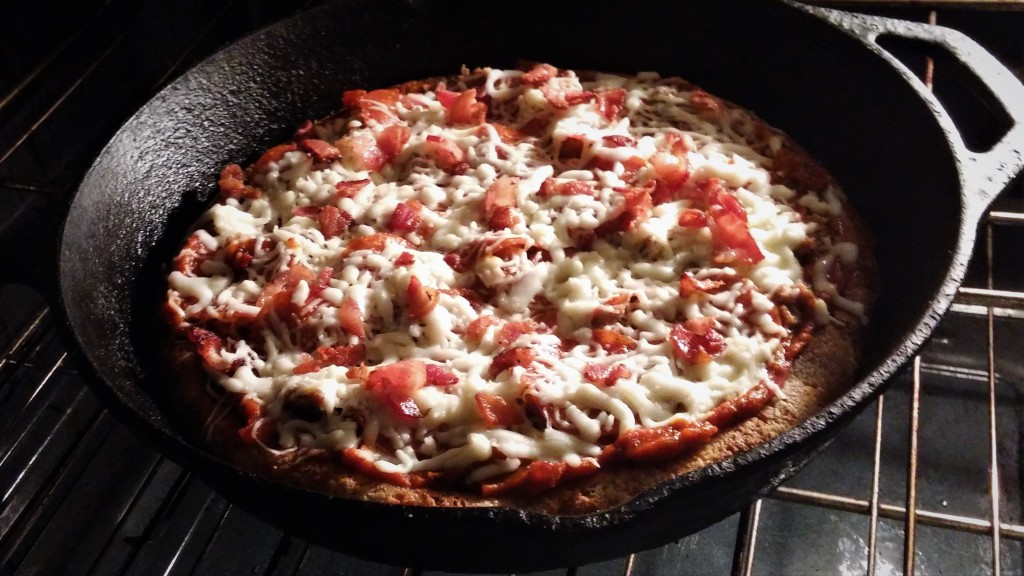 Psyllium husk powder is probably not sold at your local grocery store, but it's easily available from Amazon and might be worth investing in if you do a lot of low carb baking. If you don't have any on hand, it's probably safe to leave it out although I definitely think it helps the texture.
Other tips:
Grease your pan well! I usually use olive oil plus a bit of bacon fat.
If any of your toppings need to be cooked, the perfect time to do it is while the crust is baking for the first time.
This low carb pizza crust reheats well in the oven or microwave without getting soggy.