My Keto Snack Box October 2017 Review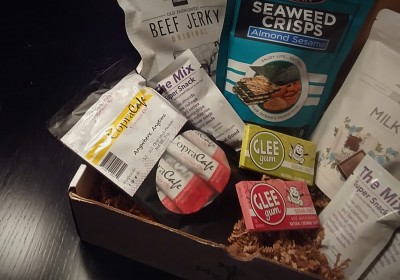 Back again for another month of My Keto Snack Box! This is the newest keto subscription box in my rotation, and though I'm still getting a feel for what to expect from it, I have been happy with my previous months so far! You can view those past reviews here.
As a reminder, My Keto Snack Box is a $38 per month keto subscription that sends subscribers a box of 6-8 "unique" low carb products with free shipping. The products are guaranteed to be keto-friendly, with 5 net carbs or less per serving. It is meant to make it easy and convenient to have keto snacks on hand without having to shop around for them yourself. Ketoers who live abroad will also be happy to hear that My Keto Snack Box ships internationally!
Here were the items in the October 2017 My Keto Snack Box: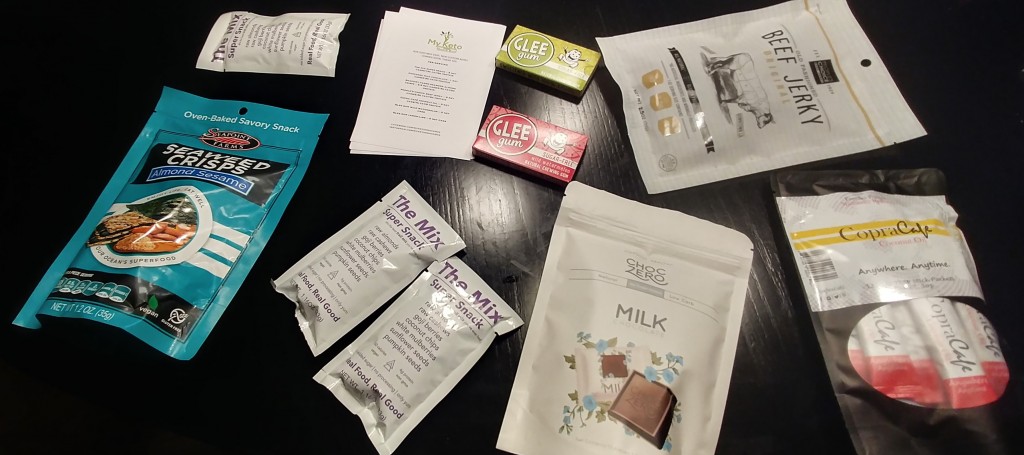 And as an admitted keto chocoholic, I honed in on this product first: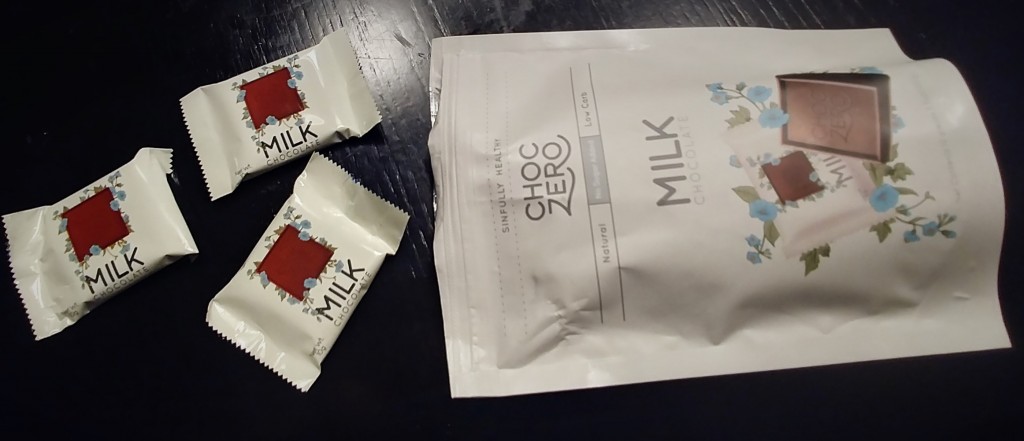 1x bag ChocZero Milk Chocolate (value: $5.50) [1g net carbs per serving]
Of course this was the first thing I opened! I'm a huge fan of ChocZero products, and although I usually opt for their darker chocolate varities, I will never turn down some quality, low carb chocolate! Unlike a lot of "sugar free" treats out there, ChocZero isn't loaded with maltitol or other suspect ingredients.
Instead it uses a zero glycemic monk fruit sweetener blend that won't knock you out of ketosis or upset your stomach. Plus it tastes, bakes, and melts just like standard chocolate! I really love that this product was included for the October box, since I know Halloween can be a struggle when it comes to candy cravings.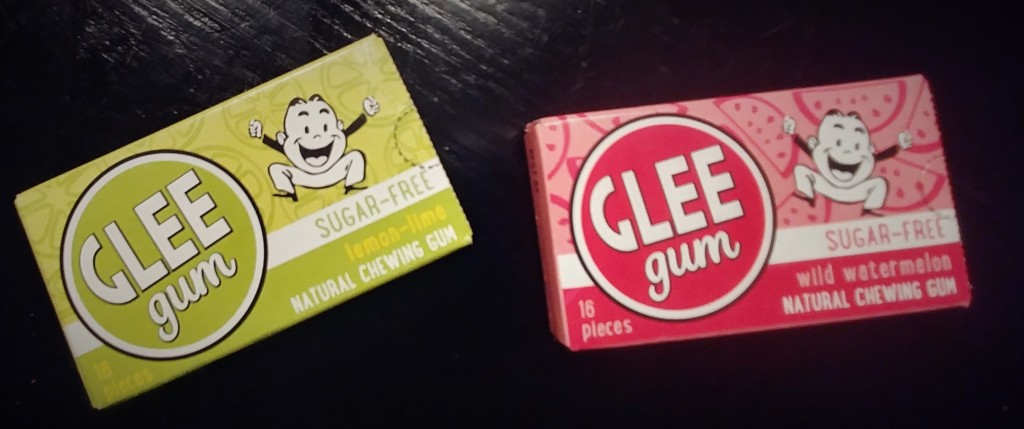 1x pack Glee Gum, Wild Watermelon (value: about $1.50) [0 net carbs per serving]
1x pack Glee Gum, Lemon-Lime (value: about $1.50) [0 net carbs per serving]
Next up was two flavors of this all natural, sugar free gum from Glee Gum. I'm a pretty regular gum chewer, and thankfully sugar free gum is easy to find compared to other sweets, but not all of them are created equally. The selling point of Glee Gum is supposed to be that it is all natural, including using xylitol as a natural sweetener that is keto-friendly and good for your teeth.
I've had other xylitol-sweetened gum brands before, and the sweetness was about on par with those. Both flavors were pretty tasty, although I slightly preferred the watermelon. My one disappointment though was that the flavors didn't last very long. This is better for freshening your breath after a meal or something rather than chewing for a long period of time.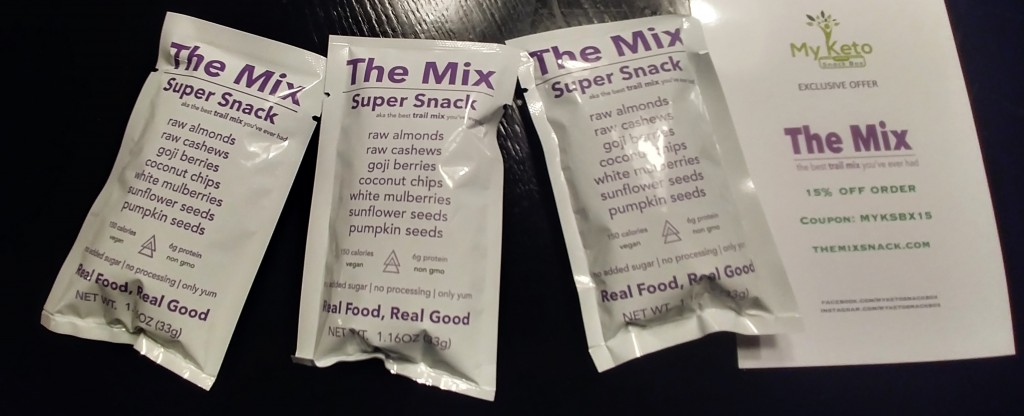 3x 1.16oz bags The Mix Super Snack trail mix (value: about $5.75) [6 net carbs per serving]
Granola and trail mix style products that are keto friendly can be hard to find, so I'm always happy to stumble across a new one! This "Super Snack" from The Mix has no added sugar and is made with all natural ingredients (including several good sources of healthy fats) like almonds, coconut, pumpkin seeds, and goji berries.
The berries add some natural sweetness and antioxidants, but also a few carbs. This was listed as 2 net carbs on the information card, but based on the ingredients, it seems to me that the 6 carbs listed on the product nutrition facts is already "net" the 4g of fiber. For me personally, I can squeeze a 6 net carb snack in occasionally, and I feel better about having something like this than a more processed alternative like a protein bar. Also, half of a package for 3 carbs makes a nice added crunch for plain yogurt! It's also really yummy with a dash of cinnamon added.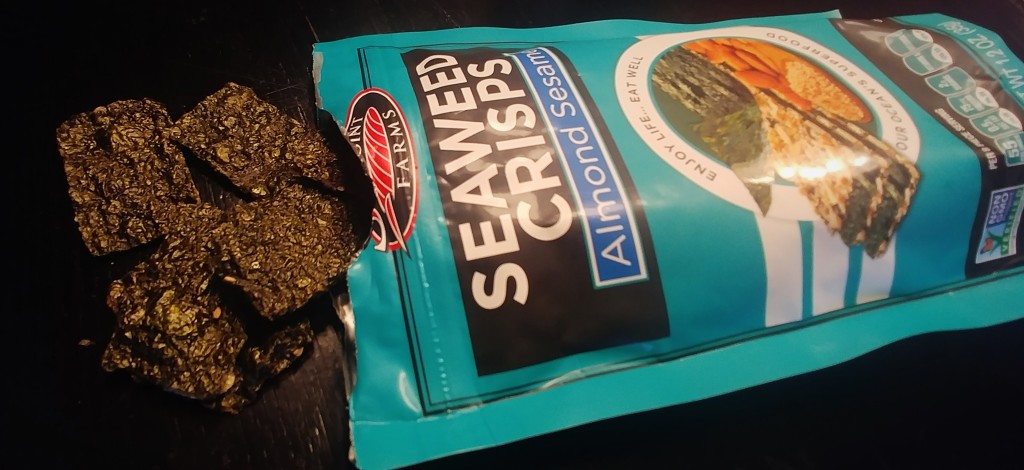 1x 1.2oz bag Seapoint Farms Seaweed Almond Crisps (value: about $2.50) [2.5g net carbs per serving]
I've had dried seaweed as a snack before, but I've never seen a snack that combines it with other ingredients like this! These crisps have a crispy (of course) almond sesame layer in between squares of seaweed. The middle is slightly sweet from the almonds, but the flavors work together surprisingly well!
I think there could be a bit of added saltiness or soy flavor to the seaweed, but this was an unexpectedly tasty snack either way.  Good crunchy/crispy snacks to have on the go can be a little hard to find when you want something different from the usual nuts and seeds, so I really enjoyed getting to try this!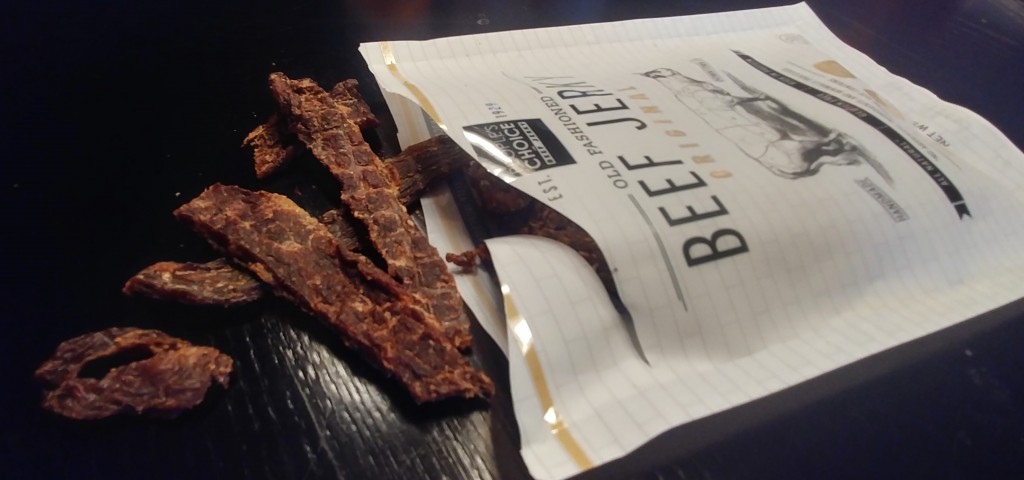 1x 2.5oz bag People's Choice Beef Jerky, Old Fashioned Original (value: $6.00) [0g net carbs per serving]
I love People's Choice beef jerky! It's one of the most consistently keto friendly brands out there, with several flavored jerky options that stay away from added sugars. I usually opt for the Carne Seca flavors when I stock up, but it's actually nice to have some of the original jerky to snack on.
The flavor of the meat really shines here, and the texture isn't too tough or chewy like a lot of other jerky brands out there. I've gotten to try a lot of different jerky varieties thanks to my keto box addiction, but People's Choice remains one of my favorites for a reason.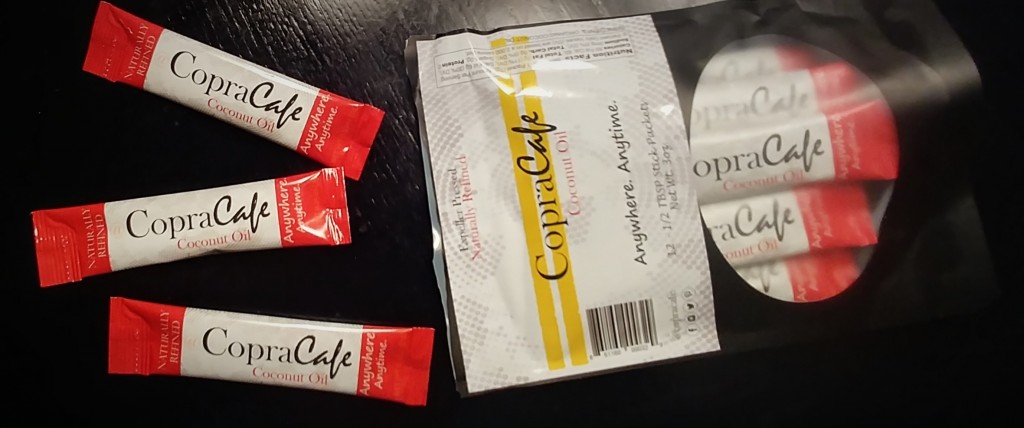 1x dozen Copra Cafe Coconut Oil single serving packets (value: $9.95) [0g net carbs per serving]
Never underestimate the power of healthy fats! Coconut oil is one of the most keto friendly sources of fat out there thanks to its MCT content, and these packets make it super convenient to take on the go. I always keep quick sources of fat like this in my purse for those days when I need some quick fat-fueled energy, or for adding to coffee or other items while I'm away from home.
I love that we got a full dozen of these rather than just a couple. I added some to the "keto survival kit" I keep in my bag, and kept some by my coffee maker at home. The single serving format make them quick and easy to use whether I'm at home or on the go, and the coconut oil itself is high quality and easy to blend.
Overall Thoughts
Another good month in my opinion! The August box was hard to top since I loved everything in it, but this was another great month in my opinion! Some of these brands and products were already familiar to me (ChocZero and People's Choice), but since I'm a huge fan of both, that's definitely not a complaint! I was also happy to discover some new snacking options like the seaweed crisps, which I probably wouldn't have discovered on my own.
And because this was the October box and Halloween is coming up soon, I have to say just how awesome it was that My Keto Snack Box seemed to take that into account by including the chocolate and gum in this box! These boxes are meant to make keto more convenient, and as I mentioned earlier, I know that this time of year can make it difficult to stick to your goals. I thought the curation was super thoughtful here, giving people safe options so they aren't tempted to reach for candy cheats.
Want to join in the My Keto Snack Box fun? Head over to their website to sign up, and try the code MKSB5 to save $5 on your first box!