Low Carb Cinnamon Orange Keto Cranberry Sauce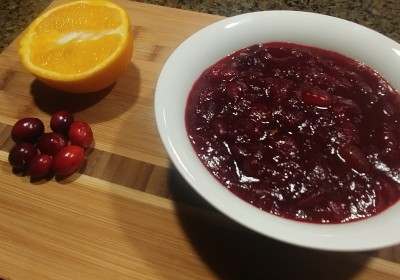 I'll be honest: I had absolutely never considered making my own cranberry sauce pre-keto. Obviously the canned version isn't the best tasting (or best for you), but who wants to find room for yet another pan on the stove when you're already in the middle of holiday cooking? Luckily, this keto cranberry sauce recipe is super easy to make and can easily be made in advance to save precious time and effort on the day of!
Cranberries, like many other berries, are relatively low in carbs and of course you couldn't have any kind of keto cranberry sauce without them. In this keto cranberry sauce recipe, the tartness is complemented by a bit of fresh orange juice and zest to add a lot bright flavor for just a few carbs over the whole recipe. Winter spices and a splash of vanilla round out the sauce.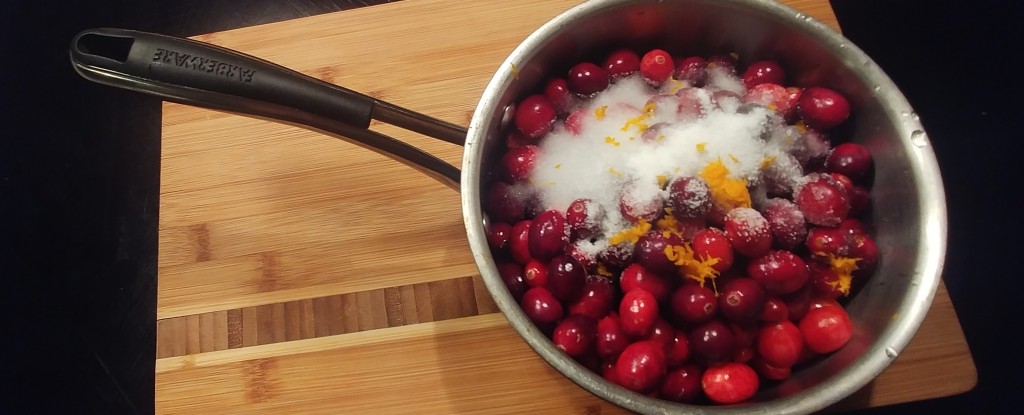 Notes:
1/2 of an average sized orange should provide enough juice and zest for this recipe. Navel oranges are a safe bet flavor-wise.
I tend to like my cranberry sauce a bit on the sweeter side. If you prefer yours more tart, start with less sweetener and adjust as needed.
You can stir in additional fresh cranberries in step 2 to add some additional texture, or even a handful of chopped walnuts for some crunch and healthy fats.