The Keto Box February 2018 Review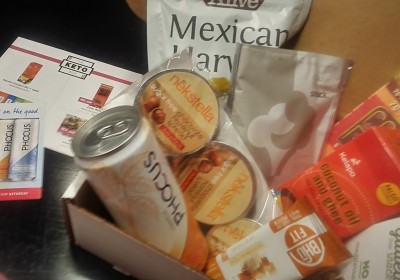 With Valentine's Day coming up, I had high hopes that this month's The Keto Box would make me fall in love! Or, at the very least, that it would provide some tasty, low carb treats to make up for the absence of sweets on the 14th.
Before we get to what was inside, a quick refresher: The Keto Box is a monthly subscription that describes itself as a "low carb care package for your body." For $39.99/month, subscribers receive a box full of 5-8 keto snacks and other products delivered to their doorstep.
You can view my reviews of previous months of The Keto Box here.
Now on to the February 2018 The Keto Box: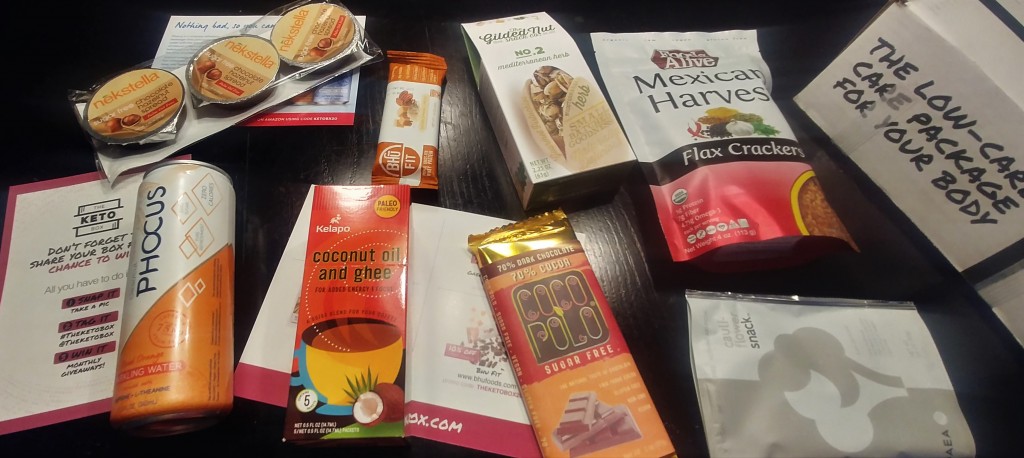 Hooray for Valentine's day chocolate!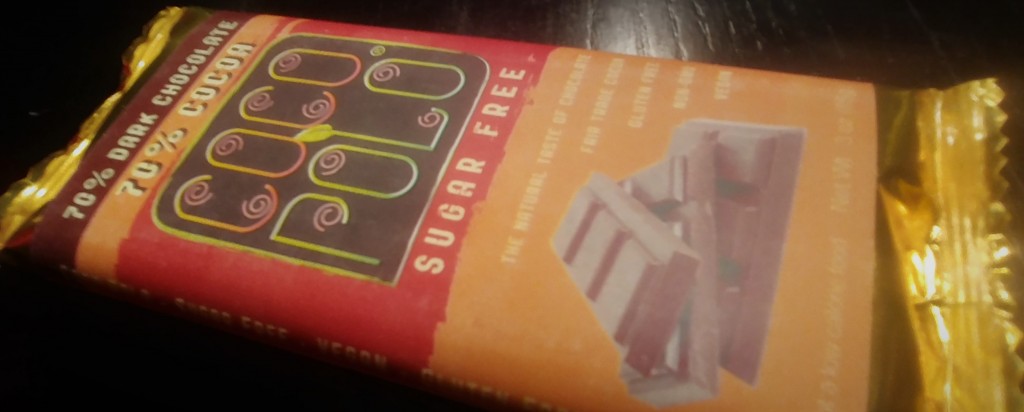 1x bar CocoPolo 70% Dark Chocolate Bar (value: about $5.50)
I think the first time I tried CocoPolo chocolate was in a previous keto subsciption box, and I've been a fan ever since! It's super creamy chocolate, with just the right amount of sweetness. I personally prefered this darker chocolate bar to the milk chocolate CocoPolo that I had tried previously, since keto has really heightened my appreciation of dark chocolate.
In addition to being sugar free, it's also fair trade, gluten free, and vegan, so it works for those with other dietary restrictions as well. The bars are a bit pricey, but I've found that I don't need much to satisfy a chocolate craving; one bar easily lasts me a few days.

3x cup Nekstella Chocolate Hazelnut Spread (value: about $3.00)
I got this product in literally all three of my keto subscription boxes this month, so I basically have a little stash of it now. I'm not complaining though…it's tasty! Here are some notes from a previous review:
Most chocolate hazelnut spreads I've tried (including the "original") are too heavy on the hazelnut flavor and too light on the chocolate for my tastes. This is one of the few keto friendly Nutella-type products I've tried that doesn't have that problem! The texture is super creamy, there's a nice amount of chocolate flavor, and the hazelnut flavor isn't overpowering.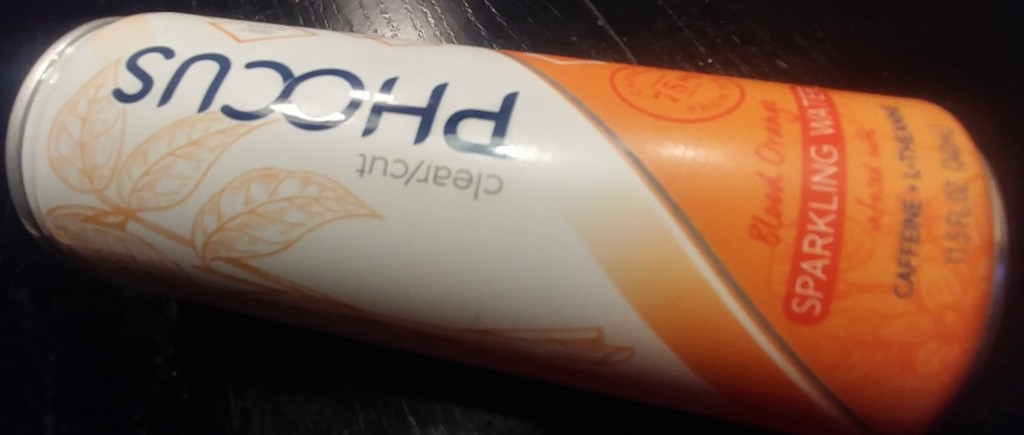 1x can Phocus Caffeinated Sparkling Water (value: about $1.75)
Do you like La Croix? Do you also like (or, if you're like me, sometimes need) caffeine? If so, you might like this drink. It's basically a flavor infused, unsweetened sparkling water with a decent amount of caffeine (75mg) sourced from tea. In addition to providing a sugar free energy boost, it also includes electrolytes and L-Theanine.
Both of those additions are helpful for keto, especially the electrolytes. I enjoyed it ice cold, and could definitely see myself adding it into the drink rotation.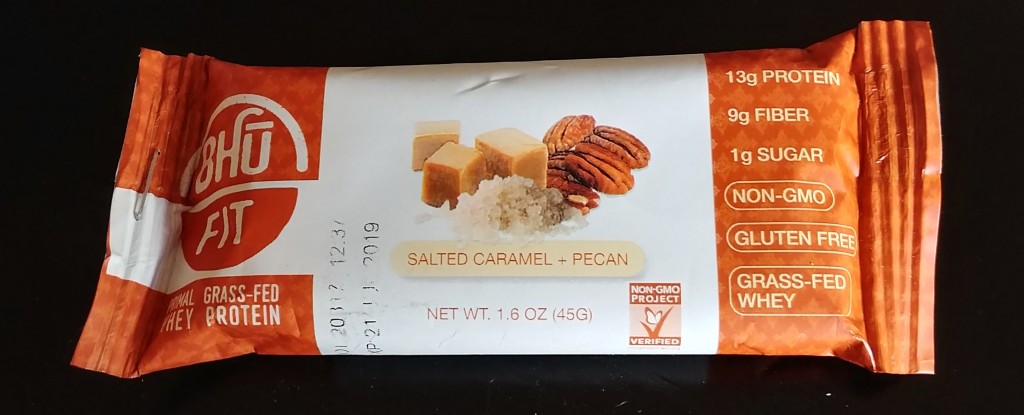 1x single serving Bhu Fit Primal Whey Bar, Salted Caramel + Pecan (value: $2.50)
I received this bar previously in The Keto Box last year. I like these boxes for introducing me to a variety of different products, but I don't mind the occasional repeat. Especially given that the boxes were around six months apart, and this was a product I liked anyway. From my first review:
The texture is nice and soft (not tough or chewy like some protein bars can be) and the flavor is absolutely delicious! On top of all of that, the macros and ingredients are excellent for keto! With only 1 net carb, it's easy to fit these bars in even with very strict keto. And if the unconventional sweeteners and fibers in other bars make you nervous, these bars use a much smaller (and more familiar) list of ingredients.

1x box Kelapo Coconut Oil and Ghee (value: about $5.99)
As someone who likes adding healthy fats to my morning coffee (and still holds on close to my The Keto Box keto coffee mug), I appreciated this inclusion. These are little packets contain a blend of coconut oil and grass-fed ghee to add to your coffee, shakes, or other recipes.
One packet is generally more than I would add to a single cup of coffee, so I usually divided them into two or three servings instead. The packet format was convenient for storing by the coffee maker at home as well as throwing into my bag when I'm on the go.

1x box Gilded Nut Pistachios, Mediterranean Herb (value: about $4.00)
Pistachios aren't usually my first nut-based snack of choice, but the seasoned ones from Gilded Nut are really tasty! I previously tried their "original" flavor, which I think I like a little more, but these were pretty good too!
They are seasoned with a floral blend of Mediterranean herbs, including oregano, basil, lavender, sage, and more. The packaging is so nice, and in addition to looking fancy, it also doubles as a place for your empty shells so you don't make a mess.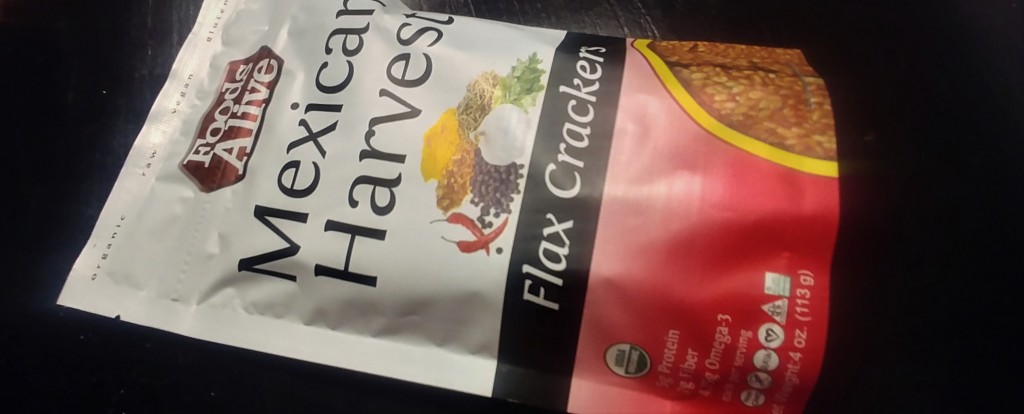 1x bag Foods Alive Flax Crackers, Mexican Harvest (value: $6.99)
I think I've tried something like four different flavors of these flax crackers from my various keto subscriptions at this point. I'm usually not a huge fan of the texture of flax crackers, but this brand is one of the better ones. The crackers are actually crisp rather than feeling gummy and weird after biting into them.
This variety in particular is seasoned with cumin, chili powder, and other herbs. The flavor makes it nice with guacamole or even cheesy dips like queso or keto spinach dip.

1x pouch Gaea Cauli-flower Snack (value: about $3.50)
Last up, we got this savory snack from Gaea. It's a cauliflower-based snack, packed in a little pouch similar to many on the go olive products. Unfortunately for me, someone who isn't a fan of olives, the taste was a little too similar for me to really enjoy this.
The texture is promising, but once I took a bite, all I could taste was an overwhelming salty, briny flavor. The ingredient list is short (cauliflower, salt, olive oil, lemon essential oil), so it's not the product of an odd chemical addition. I think maybe the salt ratio just needs tweaking a bit, and perhaps lemon juice, zest, or extract rather than essential oil might produce a better flavor.
In addition to the items in the February The Keto Box, subscribers also received the following discounts:
15% off Foods Alive
15% off Gaea US
10% off + free shipping @ Bhu Fit
15% off CocoPolo
20% off Phocus
15% off Gilded Nut
Overall Thoughts
This was a decent month for The Keto Box, but far from the best I've seen. Maybe my standard are just a little elevated after last month's excellent box, but this month didn't seem to have the variety of full size "hero" items that the January box did. We also got slightly fewer (and smaller) discounts.
With that said, I still enjoyed getting to try out some new things, especially the Phocus drink and Kelapo healthy fat blend. The Keto Box tends to include a nice mix of sweet, savory, and pantry items, which I definitely appreciate.