Flourless Keto Chocolate Chip Macadamia Nut Cookies with Keto Butter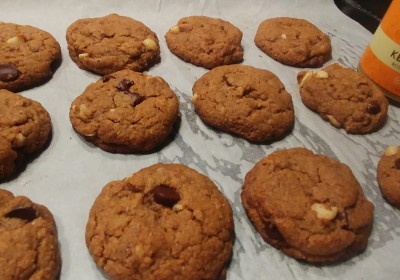 Part of the joy of keto is being able to get "back to basics" when it comes to food. Rather than relying on heavily processed and prepackaged products, most of the time we end up buying a lot more fresh foods than before. With that said, there are an increasing number of premade keto products coming to market lately, and sometimes you stumble across one that is definitely worth adding into the mix.
That's how I feel about Perfect Keto's Vanilla Macadamia Keto Nut Butter. It's a delicious blend of macadamia nuts, cashews, coconut butter, and keto MCT oil, flavored perfectly with vanilla bean and a hint of sea salt. It is made with quality ingredients (no added junk!), perfectly creamy, and better tasting than most fat bombs I've tried making on my own. The smooth texture means you don't have to stir it like crazy, and makes it super easy to add to a smoothie or drizzle on top of a keto dessert.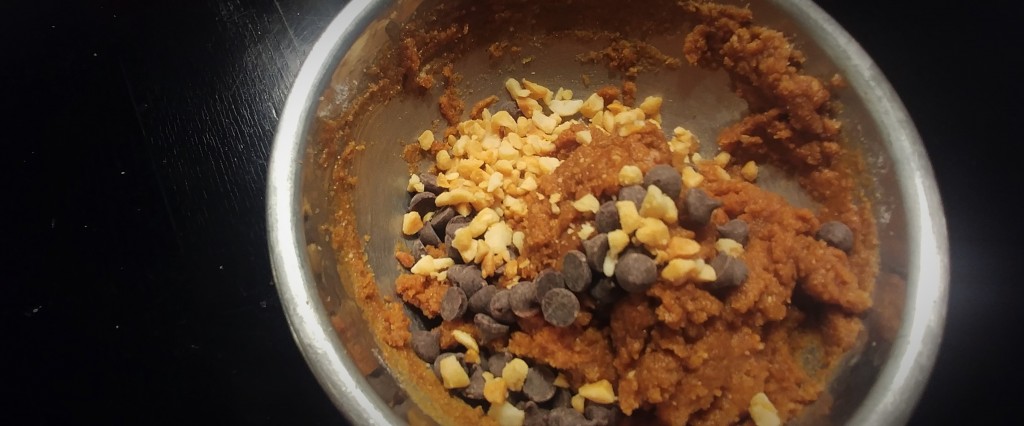 Or, if you're like me, you can just bake it right into your dessert in the form of these keto chocolate chip macadamia nut cookies! Combined with almond butter, the Keto Butter makes the perfect base for this flourless keto cookie recipe. The added macadamia nuts and chocolate really complement the richness and flavor of the Keto Butter. The result is a soft and delicious keto chocolate chip macadamia nut cookie packed with healthy fats!
Need to pick up some Keto Butter? You can order it from this link and use the code TRYKETO to get a bonus discount of 20% off! 

Notes:
I use a sweetener blend like Lakanto for this recipe. If using plain erythritol, you may need an extra tablespoon or two.
Prefer your cookies with some crunch? These keto chocolate chip macadamia cookies will crisp up nicely if baked for an extra 3-5 minutes.
It's normal for the cookies to seem slightly underdone when you take them out of the oven. They will set fully as they cool.
I chose macadamia nuts for this recipe because they are yummy, keto-friendly, and compliment the macadamia Keto Butter; you can of course swap them out for another nut if you'd like, or leave them out entirely.