Keto Chai Spice Mix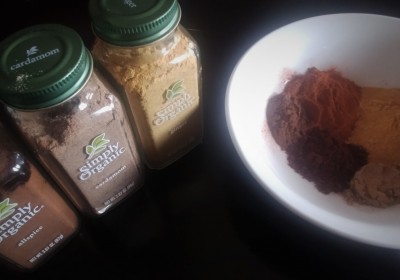 From hot chai lattes in the winter to iced chai tea in the spring and summer, I am a big fan of the warming chai spice blend in drinks and recipes. Finding chai tea bags is easy enough, but if you want to use chai in other ways like in coffee or low carb desserts, it can be a little tricky to find a keto chai spice blend that's just the spices and nothing else.
There's a number of premade "chai latte" mixes that have added sugars and carbs, but to keep things low carb, I ultimately ended up just making my own keto chai spice. It's just a handful of spices (plus black pepper if you prefer the extra kick), so you can whip up a batch in a couple of minutes. I store mine in a glass spice jar, but any sealable container should work.
Notes:
This should measure the same as any other chai spice mix for any recipe that calls for it.
Don't have allspice on hand? The same amount of ground nutmeg will work in a pinch.
To make sure the mix is really well combined, you can optionally run it through a spice grinder or food processor.