My Keto Snack Box April 2018 Review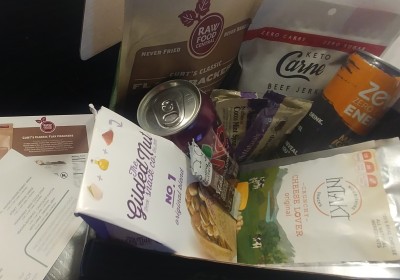 This is the newest keto subscription box in my rotation, and I'm enjoying the variety so far. It's a little less predictable than some of my other keto subscriptions, and I appreciate the chance to learn about some less familiar keto brands. You can view past reviews here.
As a reminder, My Keto Snack Box is a $38 per month keto subscription that sends subscribers a box of 6-8 "unique" low carb products with free shipping. The products are guaranteed to be keto-friendly, with 5 net carbs or less per serving. It is meant to make it easy and convenient to have keto snacks on hand without having to shop around for them yourself. Ketoers who live abroad will also be happy to hear that My Keto Snack Box ships internationally!
Here's the contents of the April 2018 My Keto Snack Box: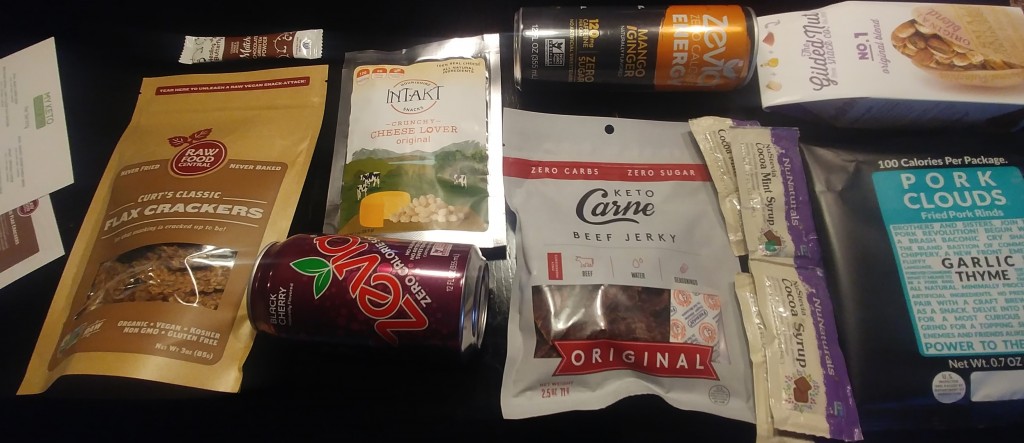 Just like last month, I went for the crunchy cheese snack first: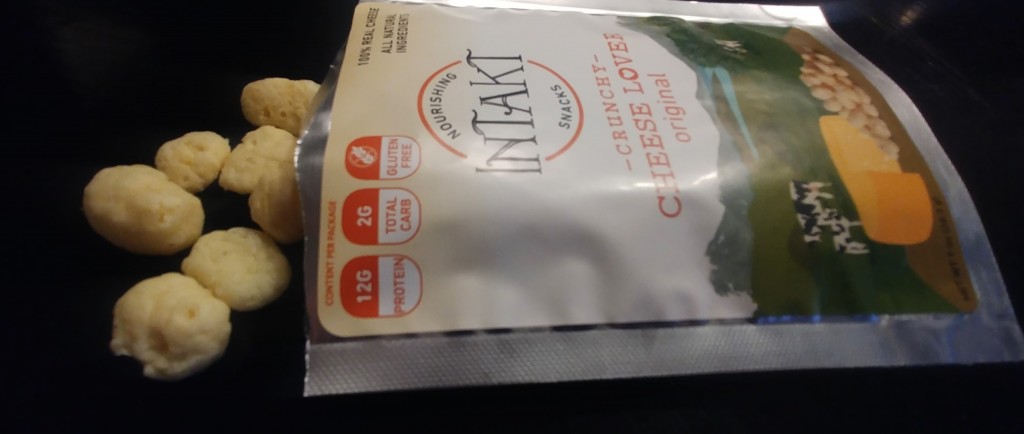 1x bag Intakt Snacks Crunchy Cheese Lover, Original (value: about $3.50) [1g net carbs per serving]
Yum! I opened these up with the intent of just having a handful to get an impression of them for this review, but somehow they all ended up gone about ten minutes later. No idea how that happened. Totally at a loss. But in any case, I really loved these. They were a perfect balance of creamy and crunchy, which is nice, since some similar cheese snacks can fall too far on one end of the spectrum or the other.
According to the ingredient list, these are made with "Chilean buttery cheese" which might help to explain the smooth texture. I am definitely a fan, and unlike when I got a product from this brand in my very first MKSB, they are now available on Amazon if I want to stock up!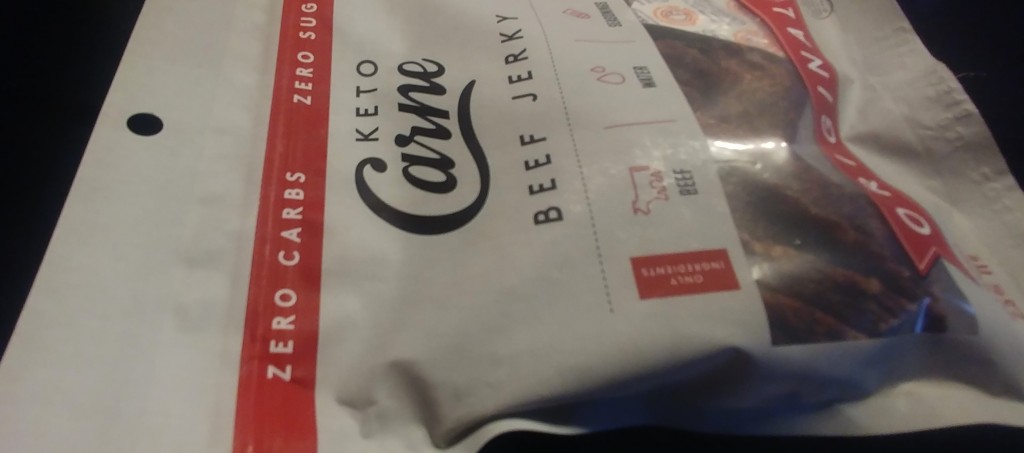 1x bag Keto Carne Beef Jerky, Original (value: $6.25) [0g net carbs per serving]
There is a reason why Keto Carne made my list of the best keto jerky brands! This jerky is flavorful while avoiding all of the fillers, sugar, and other junk common in the more mainstream brands. Because it's made with a keto lifestyle in mind, it's specifically designed to be an effective low carb snack.
Keto Carne uses higher fat cuts of beef to make the macros more keto-friendly and to ensure a good texture in the final product. I personally prefer the spicy variety, but the original still packs a ton of flavor too.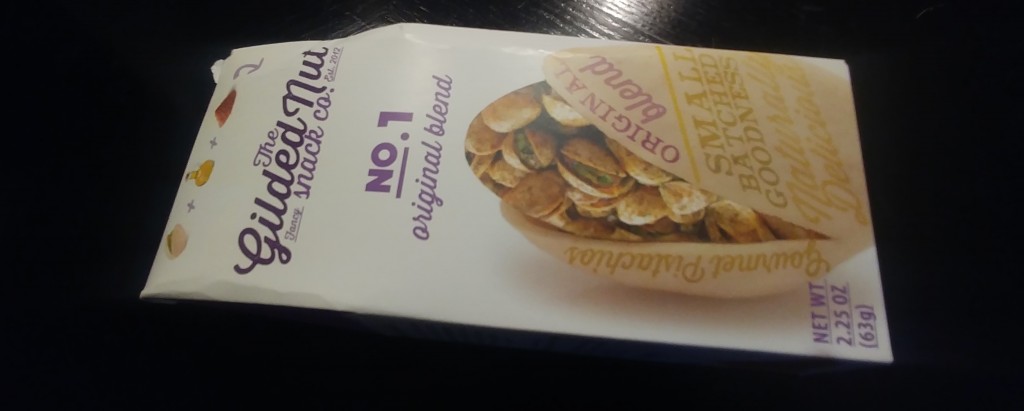 1x 2.25oz package The Gilded Nut Pistachios, Original Blend (value: $3.99) [4g net carbs per serving]
I've tried these before in a different keto box. Here are some notes from that review:
These are roasted and seasoned with a spice blend featuring "garlic, oregano, smoked paprika, parsley, turmeric, onion, black pepper, cayenne pepper, cumin and sea salt." It's an odd comparison, but for some reason the combination reminds me of the pizza flavored Goldfish snack crackers. I appreciate that these are made in small batches with quality, non-GMO ingredients, and I thought the packaging was pretty adorable too. The box doubles as a receptacle for your empty shells if you're someone like me who likes to avoid the mess when eating in-shell nuts.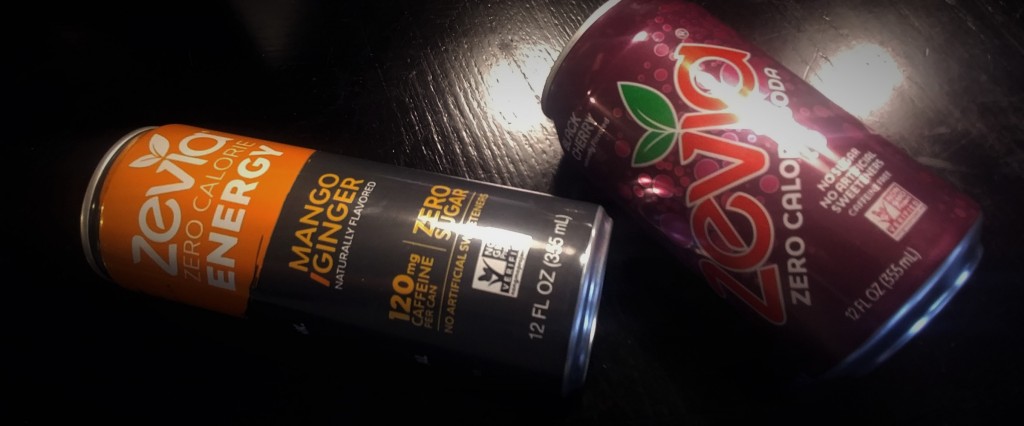 1x 12oz can Zevia, Black Cherry (value: about $1.50) [0g net carbs per serving]
1x 12oz can Zevia Energy, Mango Ginger (value: about $2.25) [0g net carbs per serving]
This month we got two ready-to-drink beverages from Zevia. Zevia is known for their stevia-sweetened 0 calorie sodas, which make them a good option for those trying to reduce their intake of artificial sweeteners or who simply prefer the taste of stevia. Both of these drinks were carbonated, and the energy variety has 120mg of caffeine.
I drank them ice cold, and enjoyed both! The Black Cherry is refreshing and not overly sweet (though there is more of a "stevia" aftertaste than with some other Zevia flavors). I'm not a regular consumer of energy drinks, but the Zevia Energy is definitely better tasting than I remember diet Red Bull or Monster being. The mango flavor is nicely balanced with the kick from the ginger. I wish there was a non-caffeinated version available, because I love the flavor so much.

1x 0.7oz bag Pork Clouds, Garlic Thyme (value: about $2.00) [0g net carbs per serving]
I've mentioned in past reviews that I can be a little picky when it comes to pork rinds, but Pork Clouds is one of the few brands that works for me. As the name suggests, they are "lighter" and more airy than many other options out there, which means that they satisfy that crispy/crunchy craving without making you worry about breaking a tooth.
They have a wide range of flavors, and although garlic thyme might not be my favorite among them, it's still pretty tasty. They are nice and savory, but not too salty.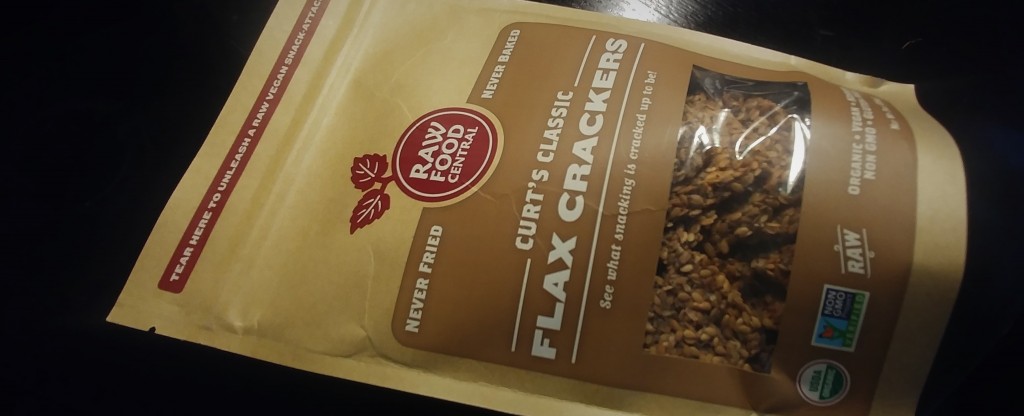 1x bag Raw Food Central Flax Crackers, Curt's Classic (value: $6.99) [1g net carbs per serving]
I can be a bit picky when it comes to flax crackers, but I had high hopes for these after trying another product from this brand in a different keto box. The fact that they are raw means that they don't have that same overpowering flax aftertaste that can result from baking flaxseeds, which is something I've found with other brands.
This "Curt's Classic" variety is more savory than the "Cashew Crunch" flavor I tried before, but that probably works better with certain dips/toppings. Overall, I liked the crisp and crunch of these, and the balance of the flavor.

2x packets NuNaturals NuStevia Cocoa Syrup (value: about $2.00) [0g net carbs per serving]
2x packets NuNaturals NuStevia Cocoa Mint Syrup (value: about $2.00) [0g net carbs per serving]
1x sample Healing Butterfly Chocolate Matcha Tea (value: about $1.50) [1g net carbs per serving]
Last but not least, we got some NuStevia syrups and a Chocolate Matcha tea sample. I've tried all of these before, but didn't mind getting more (especially the cocoa mint NuStevia, which I love in my coffee). The syrups are best used as sweeteners; despite the name, they are way too concentrated to work like traditional chocolate syrup.
I actually added some of the Cocoa Syrup to my chocolate match tea, since last time I tried it I thought it needed a but more sweetness to balance out the slight bitter notes of the tea and dark chocolate. The combination worked really well!
In addition to the items in the box, this MKSB included two big discounts:
35% off at NuNaturals
20% off at Raw Food Central
Overall Thoughts
This was a good month of My Keto Snack Box for me! Everything in the box got used, and even though I had tried some of the items before, they were all things that I liked. And of course, not everyone is a keto subscription addict like me, so chances are more of the items would be new to them.
I was especially excited to get the two Zevia drinks this month! It really added to the variety of the box: we got two beverages, a variety of savory snacks (including those yummy Intakt snacks!), and some sweeter additions with the NuStevia syrups and chocolate matcha tea.
I like the way MKSB seems to try to keep things interesting with their product mix, and that they are starting to add additional value via discount codes for the products.
Want to join in the My Keto Snack Box fun? Head over to their website to sign up, and try the code MKSB5 to save $5 on your first box!