Perfect Keto Keto Cookies Review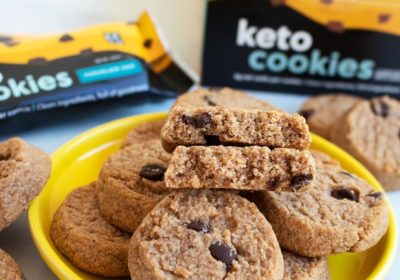 I'm a big advocate of the view that being keto doesn't have to mean depriving yourself of tasty food. For me personally, finding keto-friendly ways to satisfy cravings has led to more success than denying them completely. This is true whether the craving is for something spicy, something salty, or even something sweet like keto cookies. I don't shy away from preheating the oven and breaking out the mixing bowls for a good homemade batch if I have the time, but I'm also open to premade options as well if they fit into my keto lifestyle.
That's why I was thrilled to learn that Perfect Keto are putting out their own line of Keto Cookies! I initially became a fan of Perfect Keto for their supplements like collagen and MCT oil, but they have since added more snack/convenience options like Keto Coffee and Keto Bars that I enjoy as well. I had high hopes that the Keto Cookies would have the same balance between good taste and keto friendly ingredients.
Keto Cookie Options
You basically have three options when trying to satisfy a keto cookie craving:
Make them yourself from scratch
Use a packaged keto cookie mix
Buy premade keto cookies
Each option has its pros and cons, depending on how much time, effort, and cost you want to spend. Baking your own keto cookies from scratch obviously takes the most time, especially if you include cleaning up afterwards. The benefit is that it's usually cheaper per cookie (assuming you have ingredients on hand to start). Keto cookie baking mixes need less ingredients (usually just eggs and butter), but still require baking time and clean up.
Premade keto cookies are obviously the easiest option, since they are already baked for you. The catch is that they can cost a little more and that you have less control over the ingredients that go into them. This Perfect Keto Keto Cookie review will focus mainly on whether the taste and quality of the those ingredients are worth it.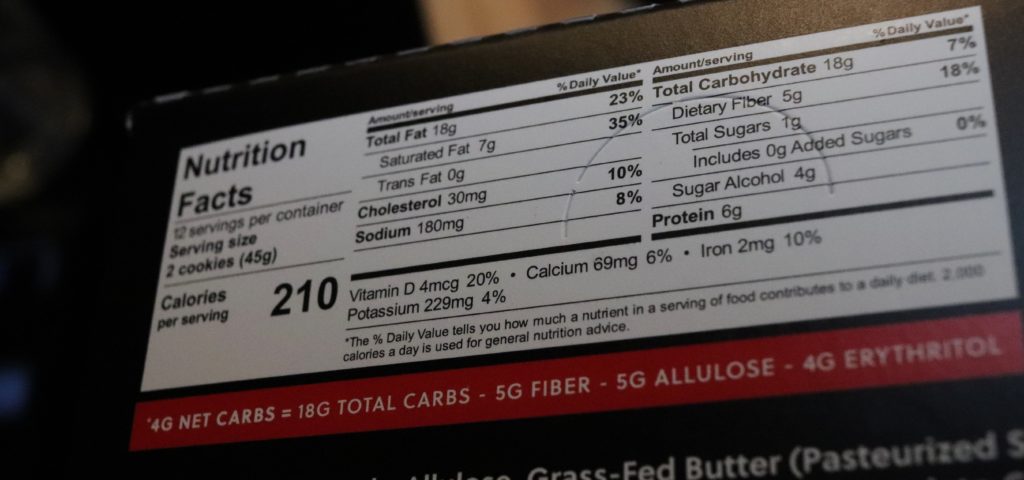 Perfect Keto Keto Cookie Ingredients
When I'm buying premade keto goodies, I like to see ingredient lists that lean towards the shorter side, with items that I recognize and would use in my own cooking. I check flours, fibers, and sweeteners in particular, since those are usually the cause of so-called "low carb" products that still kick you out of ketosis. I also like to see healthy fats and quality proteins included rather than cheap fillers. So what's in these Perfect Keto Cookies?
Flours: Almond flour and coconut flour, both of which I use in my own baking.
Fibers: Psyllium husk powder, which I often add to recipes to improve texture, and acacia gum. Acacia gum is similar to xanthan gum, one of my "magic" ingredients for keto baking.
Sweeteners:

Erythritol

and

stevia

are low carb staples.

Allulose

is a newer sweetener, but I haven't seen any blood ketone or sugar reactions to it so far.
Fats:

Coconut oil

and

grassfed butter

are obviously super keto friendly.

Cocoa butter

is packed with healthy fats and chocolately flavor!
Proteins:

Collagen

and

eggs

, both familiar and functional sources of protein.
There was nothing that I didn't recognize on the ingredient list. In fact, almost everything was something I would have reached for to make my own cookies!
Are They Really Keto?
Given the familiar ingredients, I wasn't surprised when I tested my ketones and blood sugar and confirmed that these Perfect Keto Keto Cookies did not kick me out of ketosis. A serving of two cookies comes in at 4g net carbs. There are 18g of total carbs, including 5g of fiber, 5g of allulose, and 4g of erythritol which shouldn't impact blood sugar or ketosis for most people. The healthy fats (19g) and moderate protein (6g) also makes them more filling while staying keto friendly. This
Perfect Keto Cookie Flavors
Right now there are two flavors of these Keto Cookies: Chocolate Chip and Double Chocolate. Both flavors have chocolate chips. The original chocolate chip has a milder traditional cookie base compared to the richer cocoa base of the double chocolate. I'm not sure if there are more flavors in the works, but I wouldn't be surprised!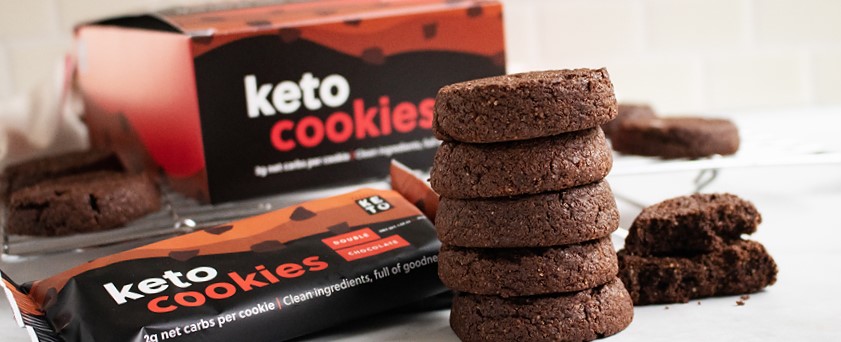 Perfect Keto Keto Cookies Review
So the ingredients are good and they don't seem to spike blood sugar, but do they taste good? If you're like me, you may have had experiences with other keto cookie options that have:
Dry and crumbly texture
Too much/artificial sweetness
Weird, fake aftertaste
Dense or spongy feel
Thankfully, these Perfect Keto Cookies were none of the above! I have tried both flavors and really enjoyed them. Here's what they have in common:
Soft, fresh-baked texture
Balanced, natural sweetness
No aftertaste or cooling effect
Taste/feel like real cookies!
It gets even better if you heat them up a little bit; the buttery texture really shines, and the gooey chocolate chips makes it really seem like they just came out of the oven. The chocolate chip would probably be my favorite for a snack or on the go, while the extra richness of the double chocolate feels better for when I really want to sit down with a cold glass of almond milk and have an indulgent dessert.
Perfect Keto Cookie Discount
At launch, the base price of Perfect Keto Cookies will be $34.99 for a box of 12 two cookie packs. That works out to under $3 per serving, or about the cost of a quality keto-friendly protein bar or snack. However, for the first week they are out (until April 3, 2020), you can save up to 30%. Just place your order here, and save:
15% off one box
20% off 2 boxes
30% off 3+ boxes
You are free to mix and match flavors in case you want to try both flavors too. Just head to this link to get free shipping and up to 30% off your order of Perfect Keto Keto Cookies!
And just in case you missed out on the launch special (or want to stock up on other Perfect Keto goodies too), you can always head here and use the code TRYKETO to save 20% off your entire Perfect Keto order.