Thin and Crispy Keto Pizza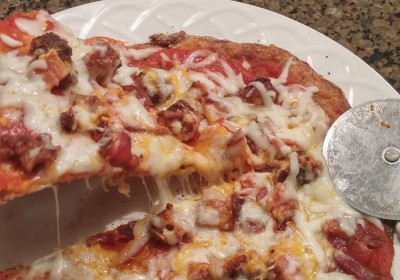 Like millions of people, I have consistently counted pizza among my favorite foods. National chain pizza, local takeout pizza, homemade pizza, and yes, even frozen pizza (and pizza-like products). If it was bread topped with sauce, cheese, and pepperoni, I was all for it. As a native Chicagoan, it didn't even have to be topped in that order.
So while pepperoni and mozzarella are both perfectly delicious on their own (and doubly delicious together), it was inevitable that I would eventually search for a keto-friendly pizza replacement. Cauliflower crust sounded too messy and meat-based crusts seemed too rich, so the first keto pizza crust I got around to trying was the very accurately named Holy Grail recipe.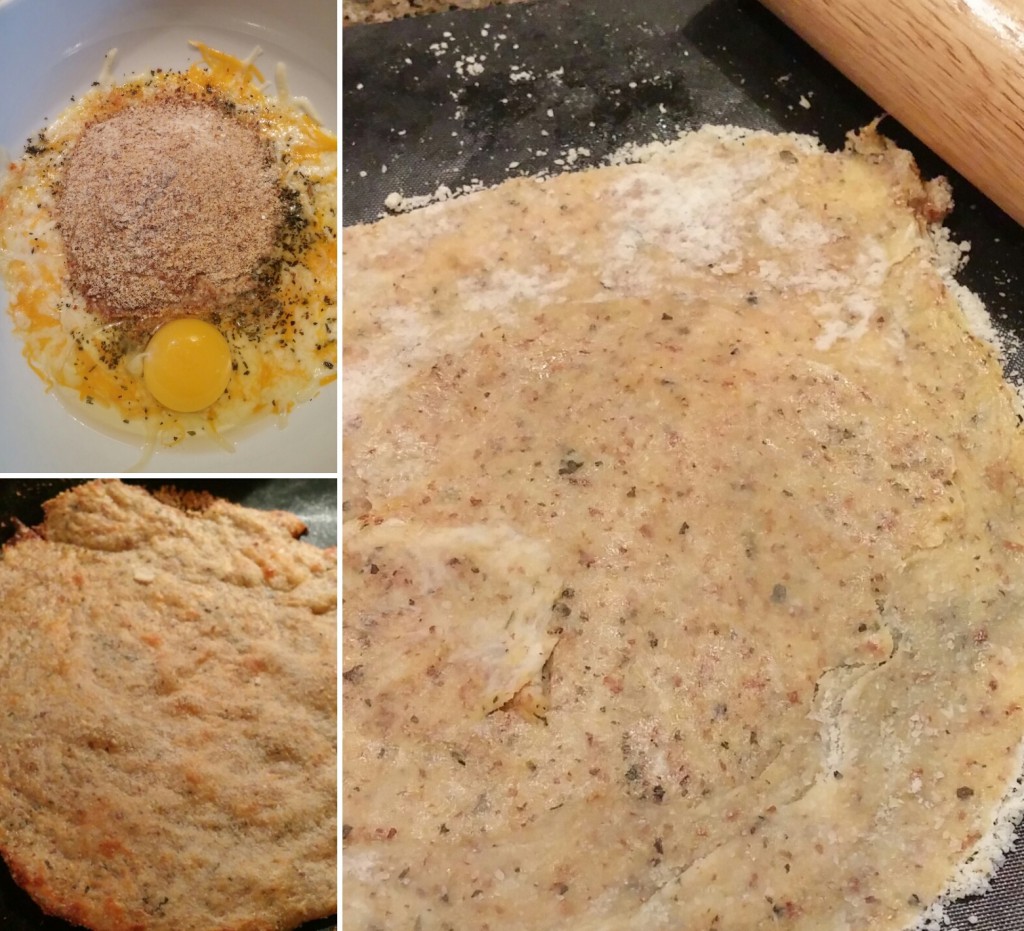 It was delicious as is, and flexible enough that I felt comfortable trying different modifications to it. The recipe below is what I use when I want a keto pizza that's thin and crispy. The spices give it a bit of extra flavor, the baking powder gives it a little extra rise, and the flax meal helps to keep it stiff. I like to really go all in when it comes to pizza toppings, and this crust holds up well to that without getting soft in the middle.
I normally divide the recipe into two pizzas, but you can just make one huge pizza (or three to four mini pizzas) depending on your needs. You can also freeze or refrigerate the crust after baking without losing much in the way of quality. Just top it and toss it in the oven whenever another pizza craving hits you down the road.
Each keto pizza crust has about 450kcal, 32g fat, 5g net carbs, and 30g protein. Depending on your toppings, those macros can easily reach 700-800 calories per pizza. It's filling enough to have half for dinner and the rest for lunch the next day, but on days when I fast until dinner, I unabashedly eat the whole thing. Yum!