Low Carb Chocolate Chip Cookies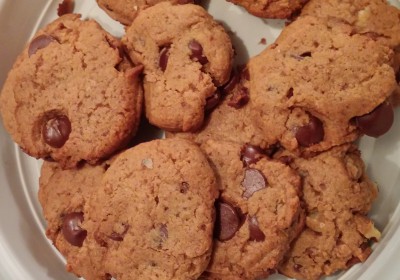 When it comes to the dessert trifecta of cakes, cookies, and pies, I have to admit that cookies have always been my favorite. So much so, in fact, that I'm actually one of those people who have bought that huge 5-pound tub of chocolate chip cookie dough from Sam's Club/Costco. More than once. I'm not proud of it, and have asked the bacon gods to absolve me of my sins.
But the fact remains that sometimes that craving for cookies still hits me, and I like having keto-friendly options to turn to when that time comes. While I'm definitely a big fan of a chocolate chip cookie dough Quest Bar baked in the oven for a few minutes, this recipe offers something that's rich enough to really compare to the real thing without ruining your macros for the day.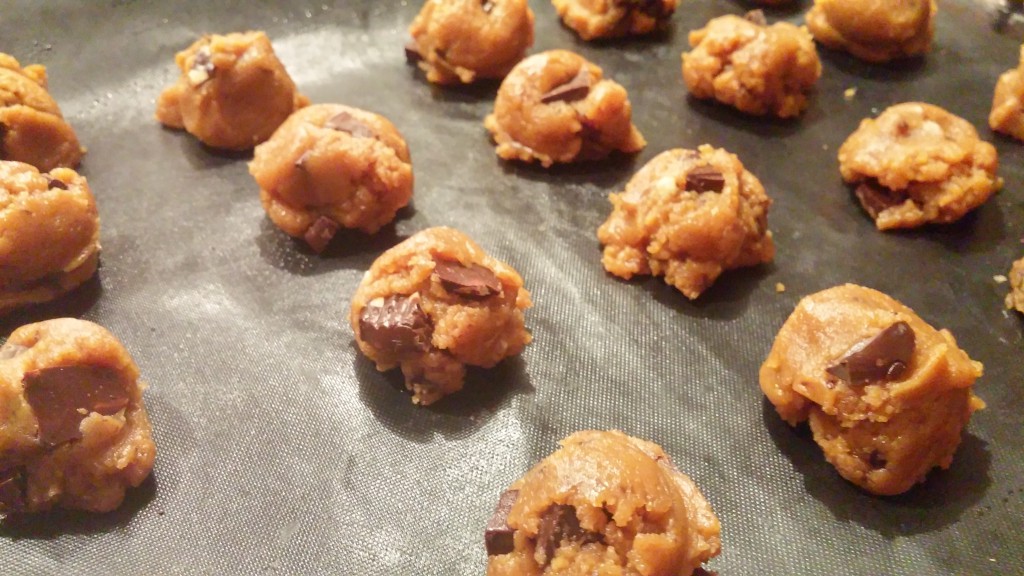 The base of the dough is a mix of almond and peanut butters, which means that they contain a good amount of healthy fats that make them even more satisfying. The carb count is generally low, but will obviously vary depending on the kind of chocolate you use. I recommend using dark chocolate which is naturally low in carbs over milk chocolate that swaps the sugar for sugar alcohols.
No matter what kind of chocolate you use, one of the best things about this recipe is how easy it is to make. There's no need to break out the hand mixer and no fussing around with six different kinds of flour. In fact, if you're missing one of the ingredients for these keto chocolate chip cookies, you can easily substitute them for another. The nut butters can both be swapped for each other, the coconut flour can be swapped for 1.5 tablespoons of almond flour, and you can use the sweetener of your choice to suit your taste preferences.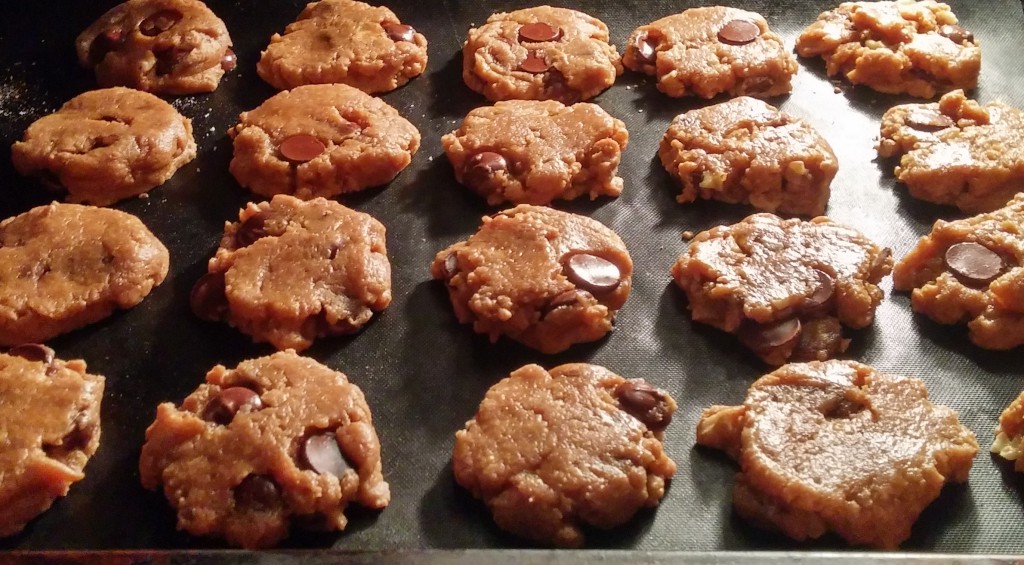 This recipe makes about 20 low carb chocolate chip cookies. Each has about 95kcal, 8g fat, 3.4g protein, and 2 net carbs when made with Guittard Extra Dark chocolate chips.