ZenBar: A Low Carb Friendly Protein Bar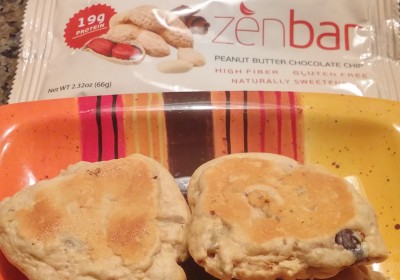 Now I know the keto community has a lot of overlap with the paleo and whole foods communities, who don't tend to look too kindly on supplemental sources of protein like bars and powders. But while I really wish that I could consistently hit my protein macros solely from unprocessed foods, there are usually a couple of days a week when I don't quite make it, and a quick protein shake or bar is a nice way to get those last 15 or 20 grams in. Of course, in addition to being low in net carbs, it generally helps when those products still have recognizable ingredients in them too…which brings me to my recent discovery of the ZenBar.
I found out about these protein bars when reading about the recent Quest Bar formula change led me to searching to see if there were any other protein bars out there that weren't just a Snickers with a little whey powder mixed in. I think all of the Quest Bars in my current supply are from before the ingredient swap, but I've read mixed reviews about the new taste so I wanted to have some other options if need be.
Like other low carb protein bars, Zen focuses on high protein/fiber content, minimal sugar content, and a more natural ingredient profile. The Peanut Butter Chocolate Chip bar has 19g of protein, 11g of fat, 7g net carbs, and 220 calories. It's soft in texture with a mild, nutty flavor that I think people who find other bars overly sweet will enjoy.
For a quick snack that's a little more exciting than just eating the bar right out of the package, try this simple recipe.
ZenBars are currently sold on Amazon, with an extra 20% off using the promo code YZ4Y6C6A.