Buttery Keto Calzone Crust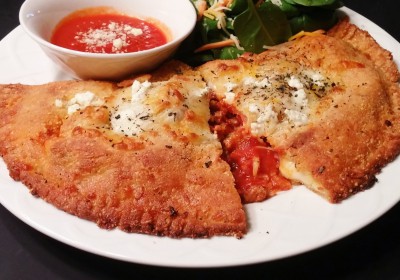 If I had to point my finger at one thing that made keto go from something I was trying out temporarily to something that I could potentially do long term, it would probably be the famous "Fathead" pizza crust recipe. I've always loved pizza, so having a keto-friendly version that is delicious and pretty easy to make was a game changer for me. I probably eat pizza more now than I did pre-keto, only now I don't feel bad about it!
Of course, pizza isn't the only meat and cheese delivery system that I enjoy. I've always been a big fan of calzones too, but unfortunately my attempts at making a low carb calzone using the standard fathead crust never turned out quite right. Sometimes the bottom would be a soggy mess, and other times the whole thing would just melt into one meaty-cheesy blob. It was still tasty, but not quite what I was looking for: a big "pizza pocket" with a golden flaky crust.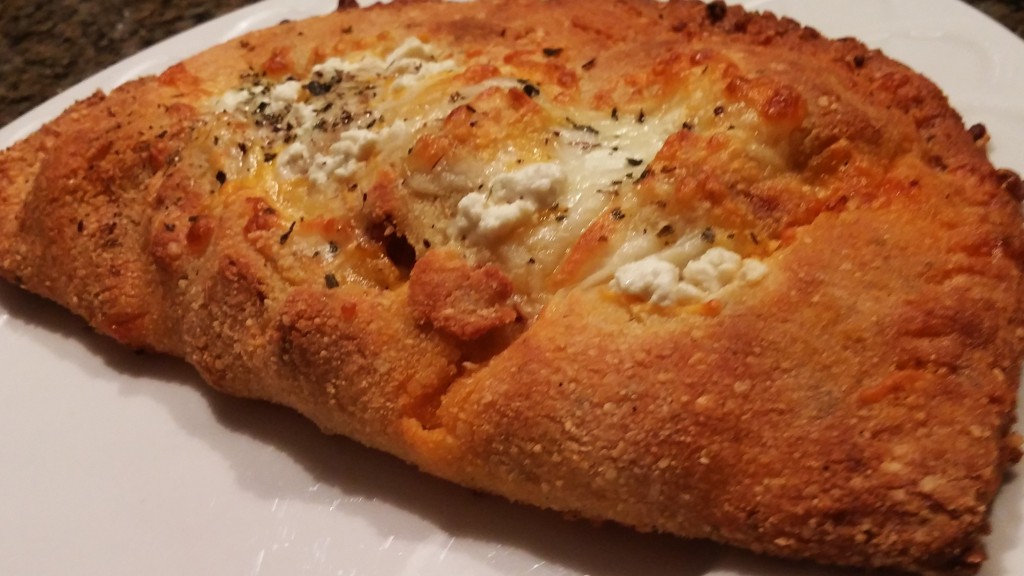 After a little tweaking and experimentation, I think a stumbled upon a combination that gets me a little bit closer to that ideal. This crust holds up to being filled with meat, cheese, and sauce without getting soggy. It browns nicely in the oven without spreading into a melted mess. And it's not only good for calzones! Divide the dough into smaller sections to make low carb hot pockets.
For the most part, it doesn't call for any specialized ingredients, although I really do recommend including the whey powder if you have it (and if you don't, Vitacost usually has Isopure Zero Carb Unflavored Whey Isolate at a decent price).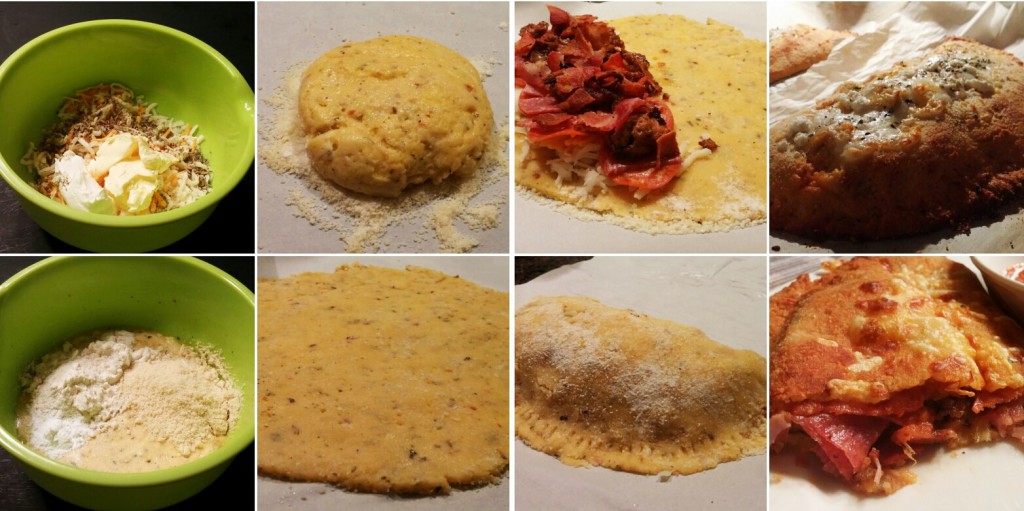 Not sure which fillings to use? Here are a few combinations that I've tried with good results:
Meat lovers' pizza: pepperoni, bacon, Italian sausage, salami, ham, cheese, and low carb pizza sauce
Spinach and chicken alfredo: chicken breast, spinach leaves, mozzarella, alfredo sauce
Turkey, ham, and swiss: sliced turkey and ham, swiss cheese, bacon, and equal parts mustard and mayo
Feel free to tweak the crust seasonings to suit your fillings, and remember that any meats you add should be already cooked. These keep pretty well in the fridge, although if you want the crust to stay crispy then I recommend a few minutes in the oven after reheating.
The macros for 1/4 of the recipe (no fillings) work out to 315 kcal, 25.4g fat, 7g total carbs – 3g fiber = 4g net carbs, and 14g protein.