Keto Chocolate Peanut Butter Cups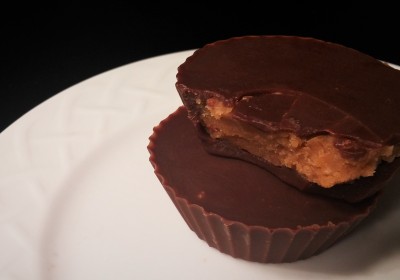 Few things in life go better together than chocolate and peanut butter, but obviously those familiar orange Reese's wrappers in the candy aisle are totally off limits for keto. From time to time I had still been able to enjoy the chocolate/PB combination in other ways, like by peanut butter to my low carb brownies or simply spreading some on a square of dark chocolate, but I like these keto peanut butter cups for those days when I want to sate my sweet tooth while also getting in some healthy fats.
I like this recipe because it is relatively quick and easy to make, and doesn't require many ingredients. It's also nice to be able to make a big batch and just store them in the freezer so you have a quick and tasty fat bomb on hand whenever you need one.
The recipe should work with pretty much any keto-friendly chocolate, but the listed macros are based on using 70% ChocZero. I'm a huge fan of ChocZero products because of their range (everything from milk chocolate to super rich 92% dark chocolate) and their macros. Although most dark chocolate is naturally low in sugar, I really like that ChocZero is totally sugar free. Since it's sweetened with monk fruit, it also has no sugar alcohols or artificial sweeteners. All of that, and it still tastes just like "normal" chocolate—basically the best of all worlds for a keto-friendly chocolate option, which makes it perfect for these keto chocolate peanut butter cups!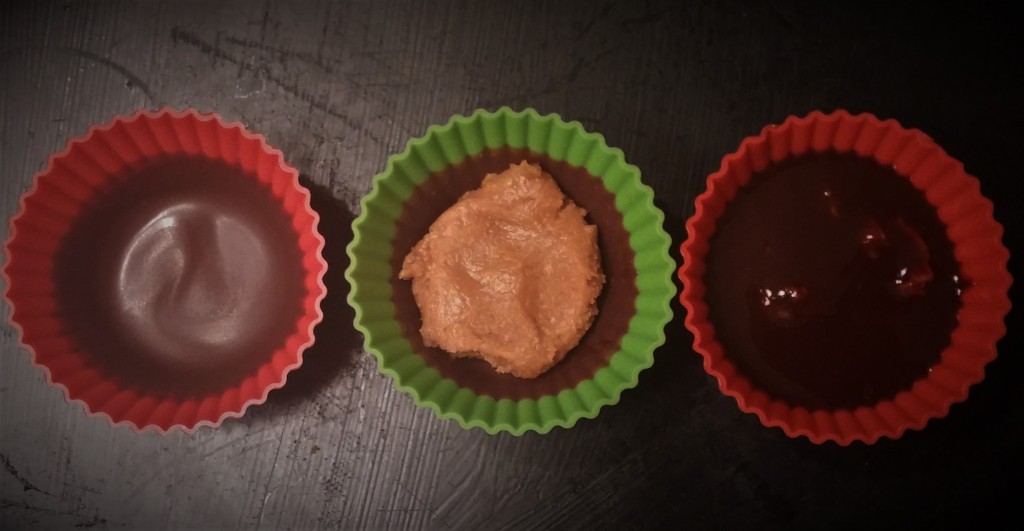 Notes:
You could probably use paper baking cups and/or a muffin tin for this, but I personally haven't tried it. I find the silicone baking cups to just be so much more convenient, both for preparation and storage. I picked up a set like this from Amazon.
I like to store these in the freezer for convenience, but they should keep fine in the fridge for a few days.
If peanut butter isn't your thing, you could totally use almond butter or another nut/seed butter instead. You can also add toppings like sea salt or cocoa nibs to keep things interesting.