The Keto Box June 2017 Review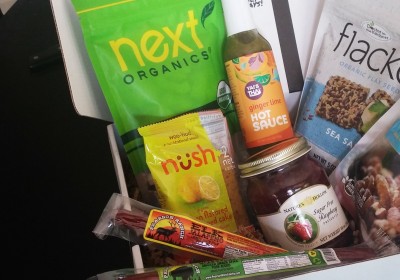 Another month, another edition of The Keto Box to review! June 2017 was my third month of The Keto Box, and it has kept up with the same variety and value that I have come to expect! As a reminder, The Keto Box is a monthly subscription that describes itself as a "low carb care package for your body." For $39.99/month (and free shipping), subscribers receive a box full of 5-8 keto snacks and other products delivered to their doorstep.
You can view my reviews of previous months of The Keto Box here. If you haven't subscribed yet, you will be entered into a contest to win a pair of awesome The Keto Box mugs (pictured below) when you sign up here using the code TWOMUGS6. You will also receive a FREE spiralizer in your first box.
Now on to the June 2017 The Keto Box: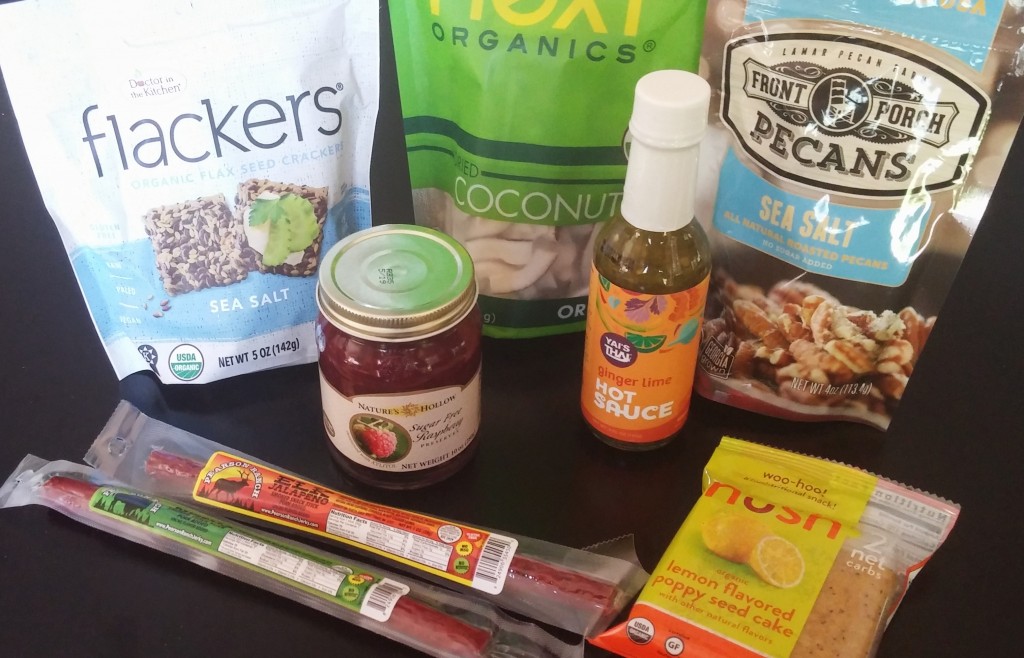 First up was this dried coconut from Next Organics.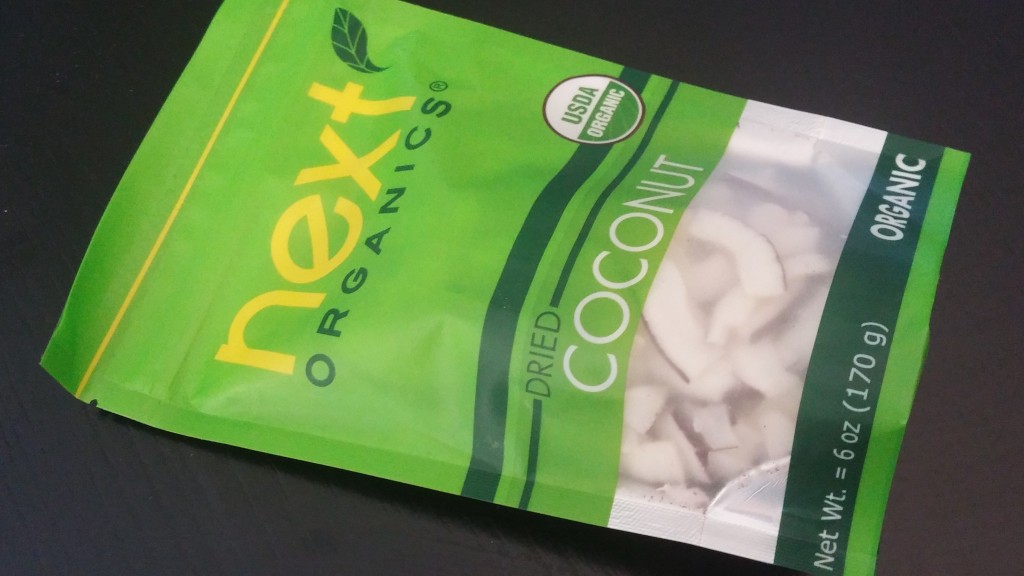 1x 6 oz. bag of Next Organics Dried Coconut (value: about $4.59)
I like coconut in all of its forms, so this dried coconut from Next Organics was a good inclusion for me. The only ingredient is organic coconut, which is nice because many other brands add sugars which obviously us keto-ers would rather avoid. Without that, this coconut has just a hint of natural sweetness which makes it perfect for snacking, although for my personal taste I do think the coconut flavor could be just a bit stronger.
I like this for snacking on, both alone and when combined with nuts and/or berries. I've also found it to be a good topping for low carb desserts like this keto skillet brownie, plain Greek yogurt, or an ingredient in low carb cereal or granola.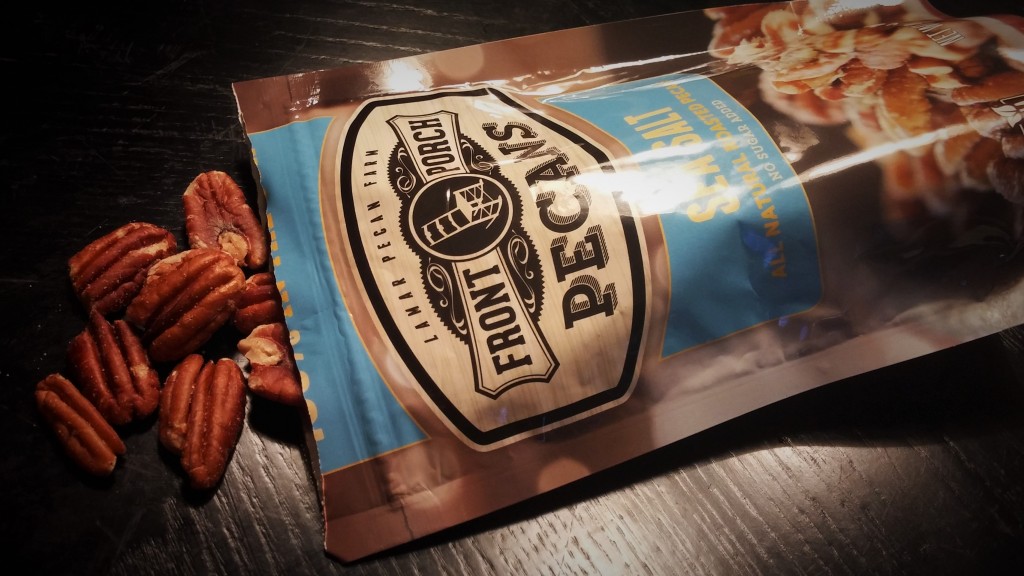 1x 4 oz. bag of Front Porch Pecans, Sea Salt (value: about $5.63, based on the Amazon price for a four pack)
Speaking of good snacks, these sea salt pecans from Front Porch Pecans are my favorite new snack discovery in June's The Keto Box. Seriously, these things are just ridiculously tasty if you at all enjoy the taste of pecans. Between using some to top a salad, adding them to some low carb waffles the next morning, and just snacking on them whenever the bag was nearby, these pecans lasted less than 24 hours in my house.
They are so addictive that it's almost dangerous to have them around, but that didn't stop me from immediately ordering more. I never would have learned about this brand if they weren't included in The Keto Box, which I why I love the discovery aspect of these boxes for discovering new favorites!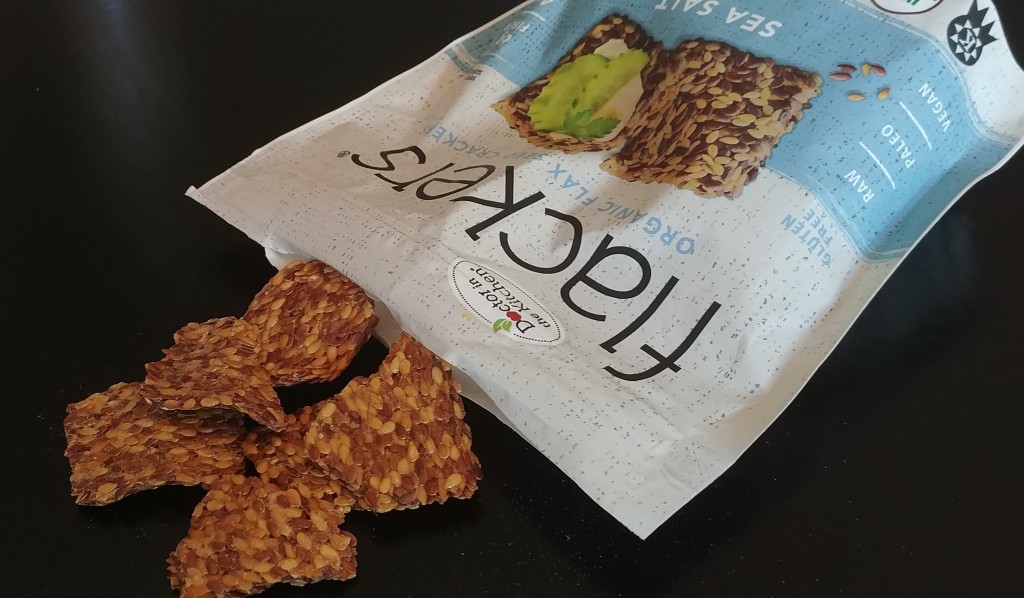 1x 5 oz. bag Doctor In The Kitchen Flackers, Sea Salt (value: $5.99)
I think flax crackers are one of the earliest "keto swaps" that I learned about back when I started keto, and I have to fess up to finding them a bit disappointing way back when. Two years later though, I was more than willing to give them another try. After all, I've found myself enjoying plenty of things now that I wasn't a big fan of pre-keto or early into my keto journey.
Unfortunately, I still don't think flax crackers will ever be my favorite salty/crunchy low carb snack option. I'm not a huge fan of the plain flaxseed taste/texture, although they can be decent with cheese or a good dip/spread. I wish some one would make a good flavored flax cracker with flaxseed meal instead of the whole seeds.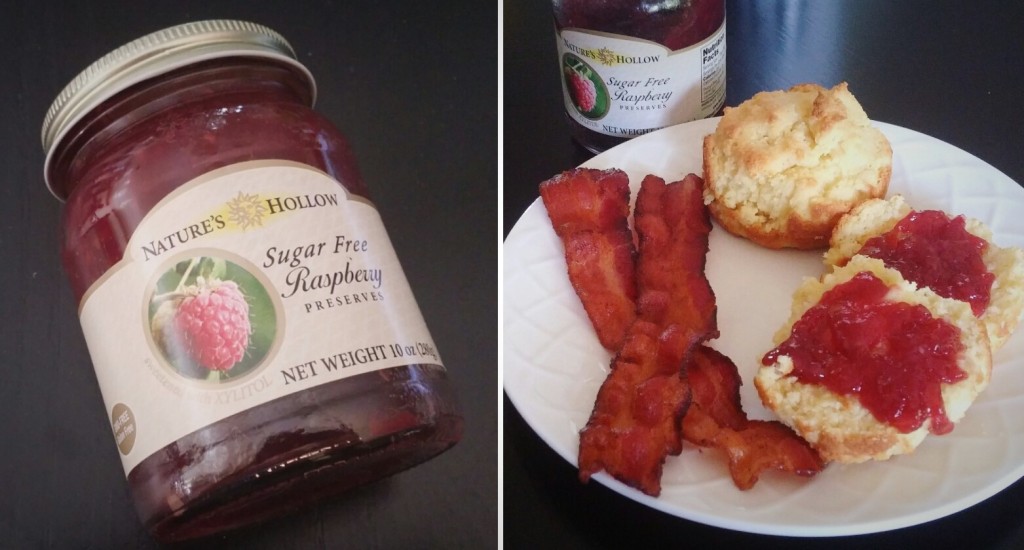 1x 10oz. jar Nature's Hollow Sugar Free Raspberry Preserves (value: $5.19)
Sugar free jams and preserves are actually a pretty regular purchase for me, so I was excited to have a new brand to try. What makes Nature's Hollow different from the more common grocery store brands is that it's sweetened with xylitol, which is just as sweet as sugar while being much lower in calories and glycemic impact.
With that said, these preserves are delicious! I wouldn't mind if they were just a tad less sweet, but the raspberry flavor shines through either way and the texture is just right. If you're a low carb baker, these sugar free raspberry preserves are great with almond flour biscuits or waffles. I also like to stir a spoonful into plain Greek yogurt.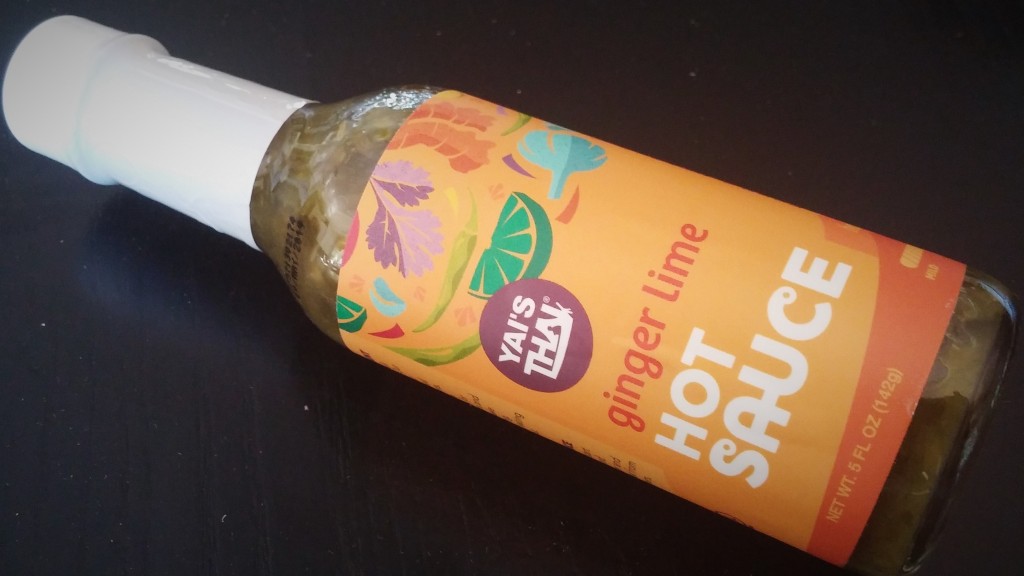 1x 5oz bottle Yai's Thai Ginger Lime Hot Sauce (value: $6.99)
Ginger and lime are a delicious combination, but not one that you usually find in a hot sauce so I wasn't sure how this would taste. Having tried it in a number of different recipes, I have to say that I'm a fan. The bottle suggests adding it to "Guacamole, Tacos, Steak, White Fish, Grilled Veggies, Spicy Margaritas, Ahi Tuna, Cilantro-Lime Rice, Eggs" and more, which makes it more versatile than you might expect.
I can definitely vouch for it being a good addition to guacamole, tacos, and cauliflower rice. I've also been adding a dash or two to any meat or veggie dishes that I think could use a bit more flavor like these tuna cakes. In addition to the ginger, lime, and cilantro flavors, it should be noted that this stuff is spicy! A little goes a long way.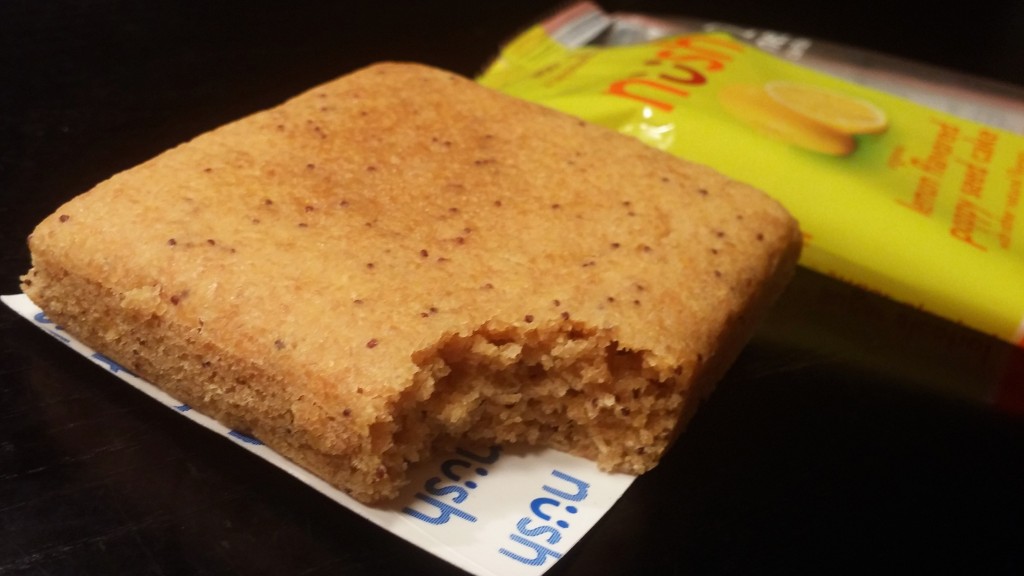 1x serving Nush Foods Lemon Poppy Seed Cake (value: $2.99)
I had heard good things about Nush Cakes, so I was looking forward to trying this. Out of all of the flavors of these low carb snack cakes though, the lemon poppyseed is the one I would have been least likely to choose for myself. Perhaps that's why I ended up being a bit disappointed when I tasted this. To me at least, the lemon flavor comes off as noticeably artificial and perfumey in a way that was hard for me to get past even though the texture of the cake was nice and soft.
Comparing ingredient lists, the Banana Nut Nush Cake lists organic banana as an ingredient, the Carrot Spice variety contains organic carrot, the Cocoa flavor contains organic cocoa…but the lemon flavor in this variety doesn't appear to be similarly sourced from organic lemon or lemon zest which is perhaps why I had issues with the taste. I think I would enjoy another flavor of Nush Cake a lot more.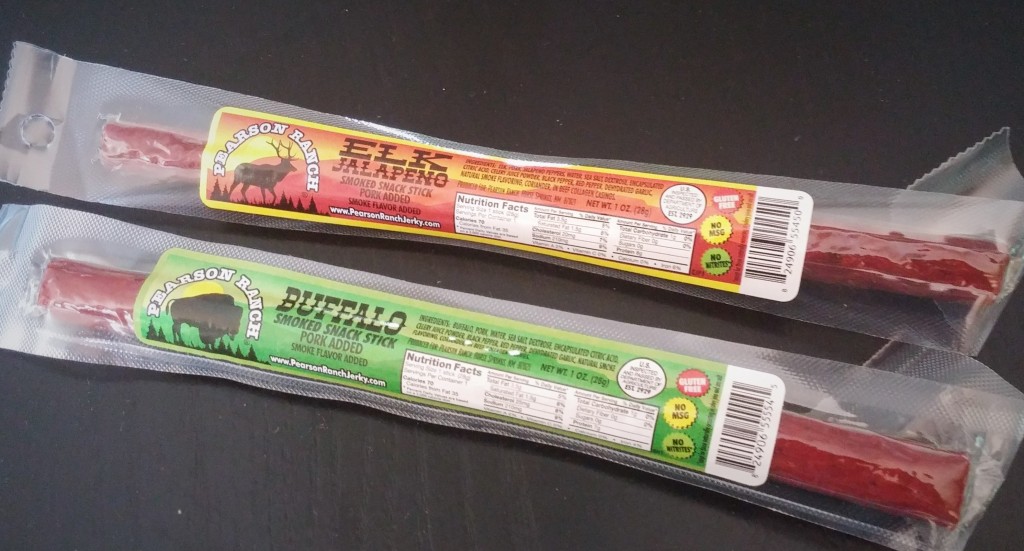 1x serving Pearson Ranch Elk Jalapeno jerky stick (value: $2.19)
1x serving Pearson Ranch Buffalo jerky stick (value: $2.69)
I've quickly learned that jerky and other meat snacks are pretty standard inclusions in keto subscription boxes, so I appreciate when we at least get something a bit more interesting to try than the standard grocery store brand beef jerky. These all natural jerky sticks from Pearson Ranch are made with grass fed, farm raised meat without added hormone, nitrites, GMOs, or MSG.
Thanks to the minimal ingredient list, both varieties are just 1 carb each. Both are tasty and flavorful, but I have to admit to being partial to the Elk Jalapeno flavor. I'm not sure that I can tasty the difference between elk and the more standard beef or pork snack sticks, but it does have the perfect amount of heat for me.
In addition to the items in the box, subscribers also received discounts on the brands included in the box.
Overall Thoughts
Even though one or two products sort of missed the mark for me, I still think this was a good month of The Keto Box overall. The Front Porch Pecans were a great discovery, and I'm not sure I would have learned about them anywhere else. I also really enjoyed the raspberry preserves from Nature's Hollow. The overall retail value was a little lower than I have come to expect from past months of The Keto Box, but the items inside (5 multi-serving packages, and 3 single serving snacks) still felt substantial to me and the curation and free shipping adds value.
Once again, The Keto Box seems to try to offer a good mix of low carb pantry staples and more interesting snacks/treats, which I appreciate. I also like that almost all of the products/brands this month were new to me; getting to learn about new keto products is one of the big selling points of these subscriptions. If you haven't subscribed yet, you will be entered into a contest to win a pair of awesome The Keto Box mugs  when you sign up here using the code TWOMUGS6. You will also receive a FREE veggie spiralizer in your first box.