Keto Pumpkin Spice Cheesecake with Pecan Crust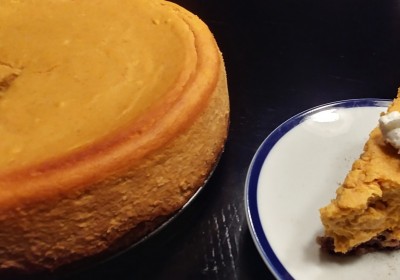 In the quest for a dessert that was keto friendly enough to fit my macros while also being convincing enough to share with non-ketoers over the holidays, cheesecake seemed like an obvious option. Cream cheese and eggs, the main ingredients of most cheesecake fillings, are low carb as is, and swapping out the sugar for a keto friendly option like Lakanto or Swerve is pretty straightforward. With Thanksgiving just around the corner, I wanted to go for something seasonal, so fall flavors seemed like a good choice. And thus this keto pumpkin spice cheesecake was born!
I have to be honest, pulling this cheesecake out of the oven was probably one of my proudest moments of keto baking (even though the top cracked just a little…). The orange color is perfect for the season, the taste gives no hint that this is a "diet" dessert, and holiday or not, 3 net carbs is pretty easy to squeeze into my macros.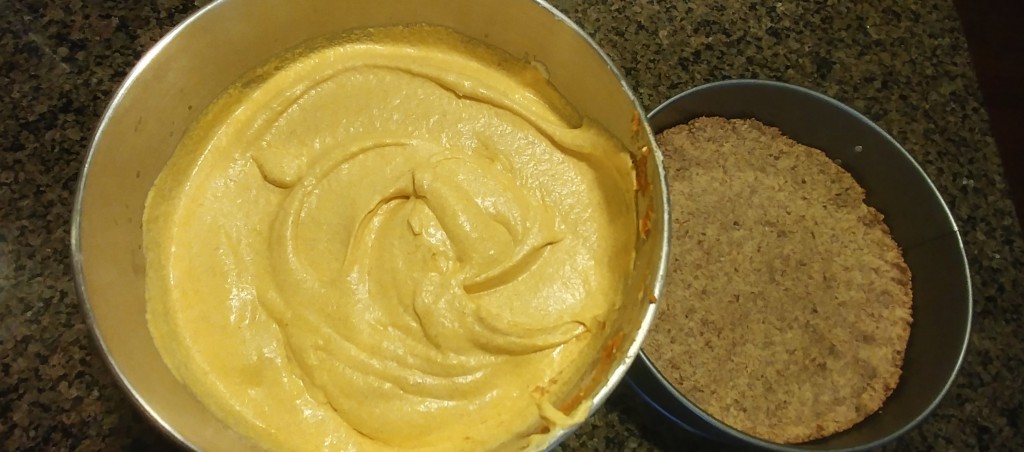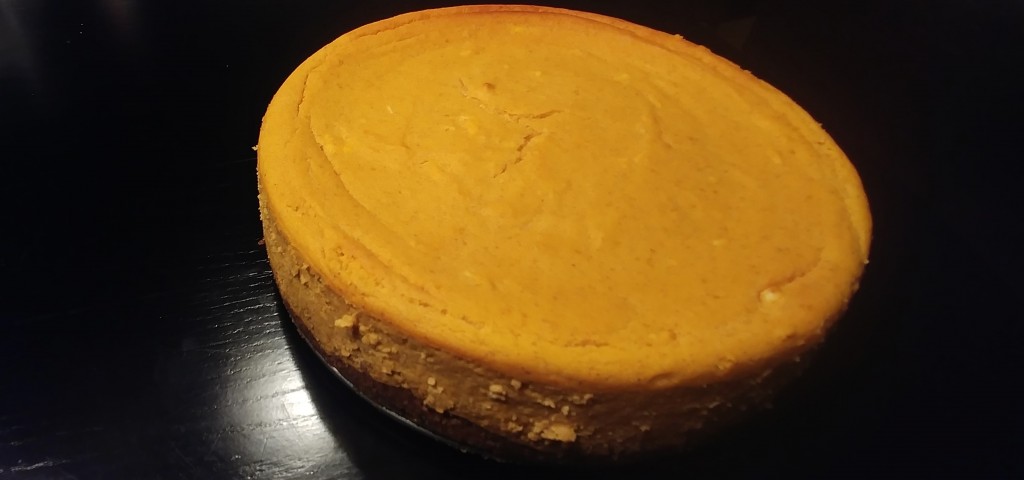 Notes:
As with all cheesecakes, the hardest part of making this is waiting for it to cool. Try to be patient! This keto pumpkin spice cheesecake definitely needs some time to set to reach its full potential.
Need to cut back on calories? Use just 2/3 of the crust, or even leave it out entirely! You can also swap out an additional 8oz of cream cheese for Neufchatel (or 1/3C of sour cream, thanks Jane M.!) .
I usually start checking this keto pumpkin cheesecake for doneness around 1 hour in. Try not to open and close the oven too much before that to avoid sinking in the middle.
To help prevent your keto pumpkin spice cheesecake from cracking, you can fill a baking dish with water and place it on the shelf beneath your cheesecake while it bakes.
The filling doesn't rise much, so you only need to leave about a half inch or so of space when you fill your pan. If you end up with extra filling, feel free to make yourself a mini cheesecake to enjoy while the big one is baking/chilling!