Keto Three Cheese Bacon Asparagus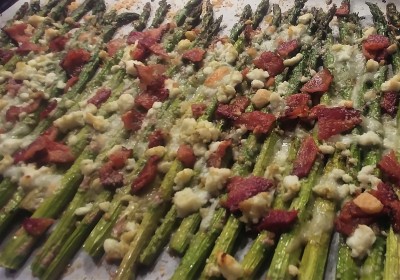 With its low carb count and high vitamin content, asparagus is a great keto friendly veggie. It's also pretty easy to cook,since it's so simple to just oven roast it with oil, salt, pepper, and maybe some added garlic for flavor. Starting from those basic ingredients, this keto asparagus recipe adds cheese and bacon to make things even more flavorful and satisfying!
Almost any keto veggie recipe can be improved with the addition of cheesy, bacon-y goodness, but the combination of feta, parmesan, and mozzarella really shines in this keto asparagus recipe without being overpowering. Best of all, it's still super simple to make: roast the asparagus in the oven for 10 minutes, top it, and then finish with another 10 minutes in the oven.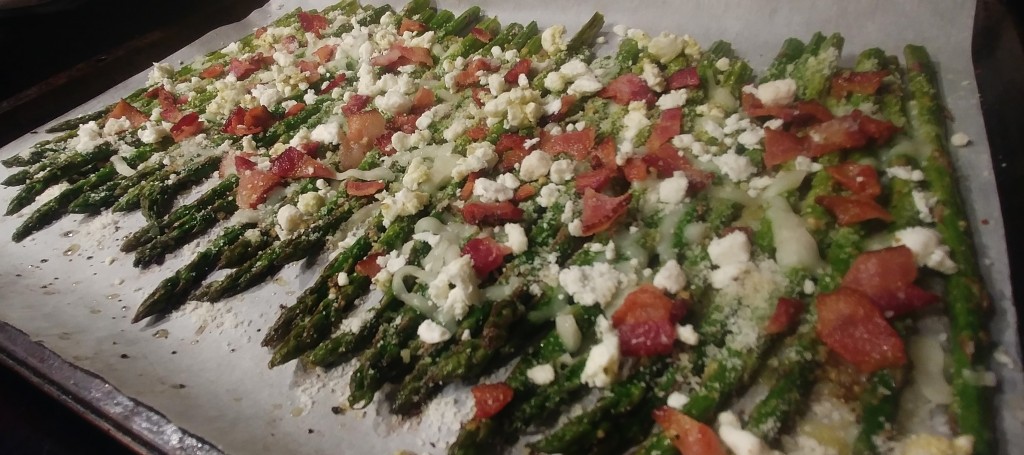 Notes:
Feel free to mix up the cheeses! Asiago works well in place of the feta or mozzarella.
For the best results, make sure to trim the thick/woody ends of the asparagus before cooking.
I like the extra flavor offered by the pesto in this recipe, but you can skip it or swap it for other spices for a different flavor profile.