Keto Pepperoni Pizza Croissants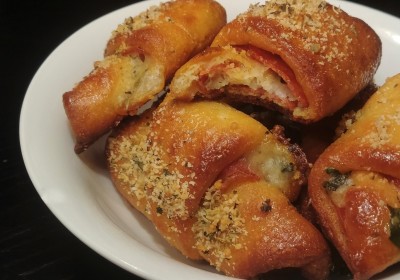 Bread and other baked goods can be some of the harder things to keto-fy, but once you find a good, versatile dough recipe that you can make consistently, the possibilities are almost endless. The classic "fathead" recipe is a keto staple for that reason, but lately I've been using my low carb dough ball recipe as a base for other low carb baking experiments.
It's a little more involved to make, but for me the results have been worth the extra effort. I really enjoy the fluffier, more bread-like texture, which really shines in things like this keto pizza croissant recipe. The dough is cut into triangles, filled with pepperoni, basil, and mozzarella, and then rolled into croissants to bake.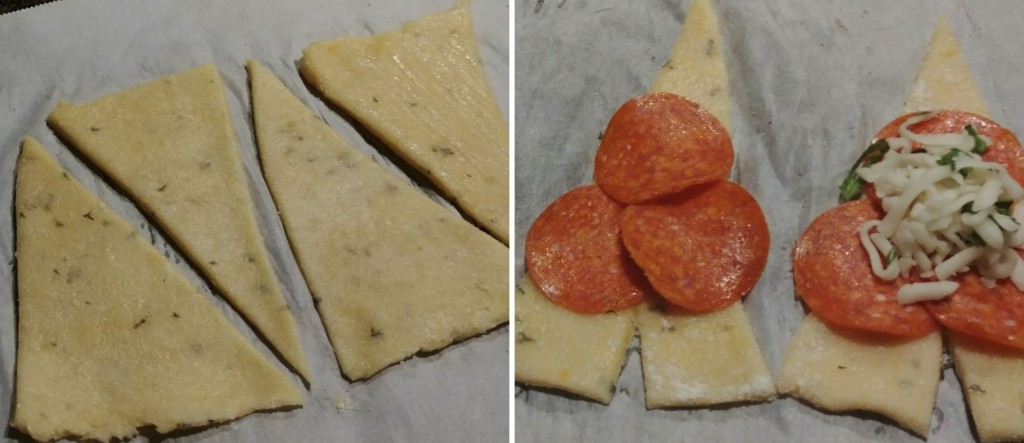 The result is a yummy lunch, snack, or side dish that has all of the flavors of pepperoni pizza with almost none of the carbs. I like to eat them with a sauce for dipping, like a low carb marinara or garlic butter, but the garlic parmesan topping adds enough flavor that dipping is totally optional.
The recipe uses fresh basil for the filling and dried keto Italian seasoning for the dough and topping. If you can't find fresh basil, you could possible use 2-3 teaspoons of dried basil or 1-2 tablespoons of pesto as a substitute, but I really recommend going for fresh if you can.