Keto Lemon Dill Aioli Sauce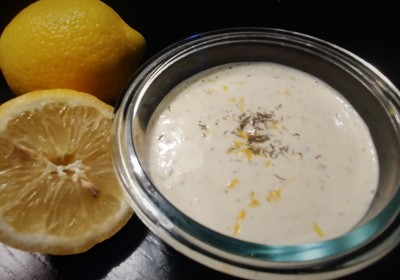 They say variety is the spice of life, and lately I've found that one of the best ways to spice up your usual meat and veggies is with a different sauce or seasoning. Aoilis, like this keto lemon aioli recipe, are a natural choice for keto meals, since they are high in good fats and flavor while having little to no carb content. Traditionally, a basic aioli is made with just oil as a base, but egg yolks make it easier to create a perfectly creamy texture at home.
In fact, this keto lemon dill aioli recipe makes things even simpler by using mayo as a base rather than emulsifying your own egg yolks and oil (although you certainly can). The combination of lemon and dill gives this keto aioli a nice, bright flavor that goes especially well with seafood and veggies.