Low Carb Keto Lasagna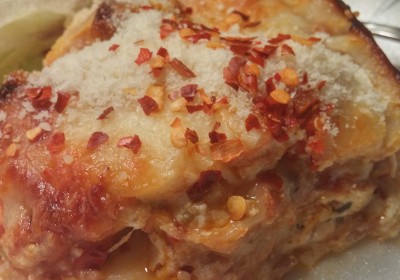 Surprisingly, pasta was one of the easier things for me to give up when I started keto. Pasta was cheap and filling (which are great qualities in food as a college student) but the pasta itself always seemed more like a neutral delivery vehicle for the meat and sauce that was the actually desirable part of the meal.
Zucchini does that job just as well in most applications that I've tried, but when I wanted to try my hand at making a keto lasagna, I just couldn't see it working out well there. I worried that the texture wouldn't be quite right because of zucchini's high water content. I was almost ready to give up on finding a suitable pasta replacement when I came across a Reddit thread that suggested using sliced chicken. I headed to the deli the next day.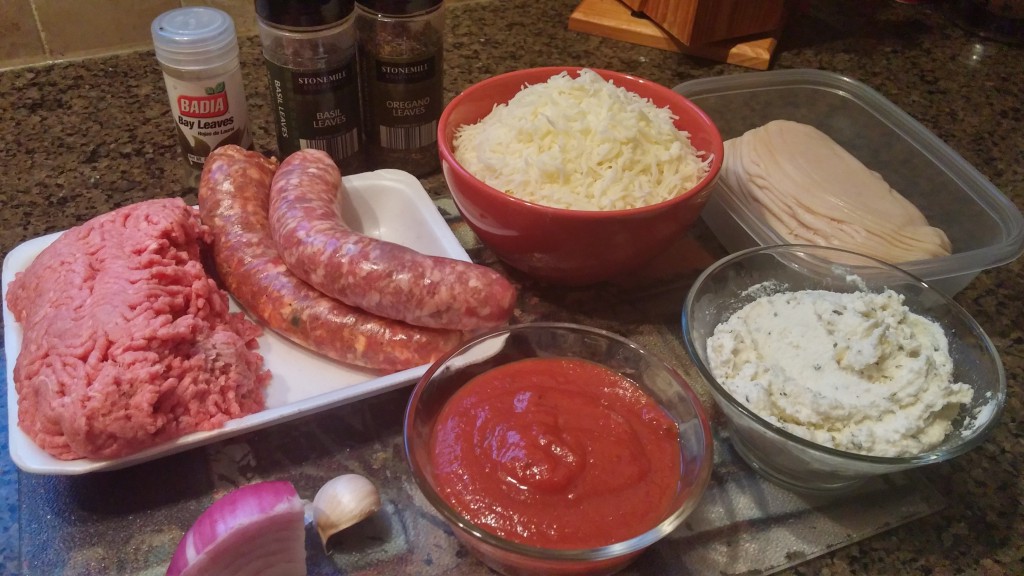 There's no slicing, salting, and drying of zucchini or eggplant, which saves some time over a lot of other keto lasagna recipes. In fact, other than swapping out the pasta for chicken, I made this lasagna pretty much exactly like I'd make traditional lasagna. Just make sure that you don't get the chicken sliced too thin, or it won't actually hold up to layering very well.
This recipe makes a pretty hefty pan of lasagna, so prepare for plenty of leftovers. I usually cut mine into 12 pieces and stick some in the freezer. It thaws and reheats perfectly, so it's a good option for weekly meal preppers. You can also tweak the macros to make a leaner keto lasagna by using ground turkey instead of beef, or lower fat cheese.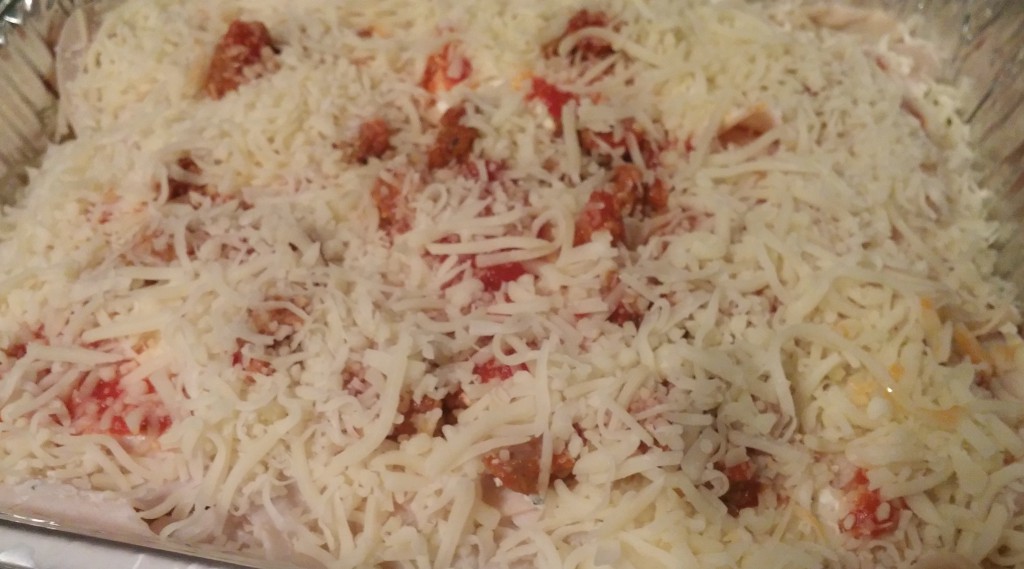 When divided into twelve, each slice of keto lasagna is about 380 calories, including 26g fat, 30g protein, and 5g net carbs.