Crunchy Keto Pita Chips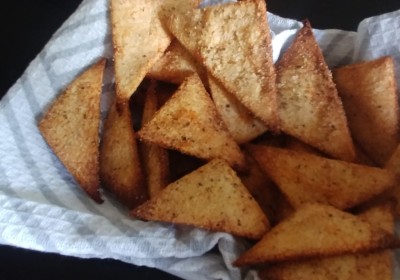 Those crispy, crunchy cravings can be a little challenging to satisfy, particularly when you're looking for something to scoop up bites of a cheesy dip or cover with a selection of (maybe also cheesy) toppings. Pork rinds are a pretty classic keto option, but they aren't always sturdy enough to keep them from breaking or getting soggy with warm dips or toppings. Frying or baking store bought low carb tortillas or flatbreads is another option, but not everyone keeps those items on hand or can fit them into their macros.
Enter this recipe for crispy, crunchy low carb pita chips! These keto pita chips are thick and crunchy enough to hold up to basically any topping or dip you can think of, while the short list of ingredients keeps them low in carbs and pretty easy to make. They are made with a mozzarella-based "dough", so the process should be familiar if you've ever made a fathead pizza or something similar.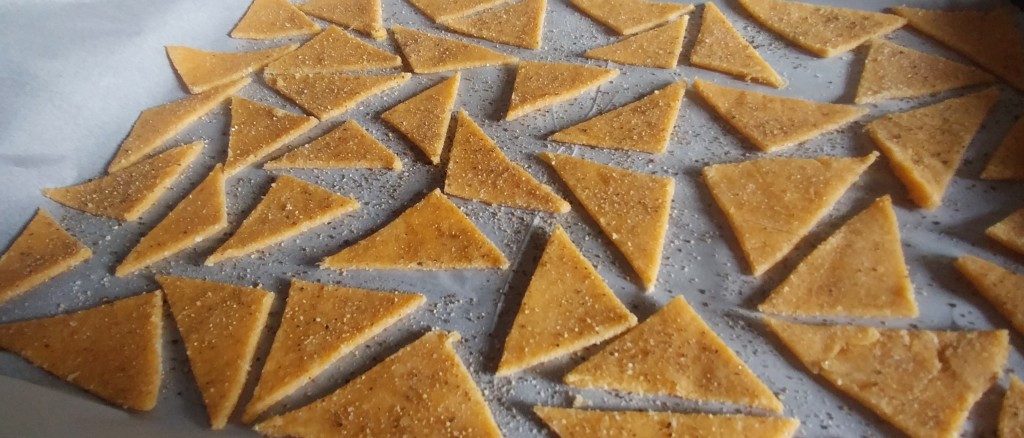 Notes:
These low carb pita chips are versatile, so you can season as desired to go with your favorite dip or toppings. For example, if you're making nachos you can swap out the Italian seasoning for chili powder or taco seasoning.
For maximum crunch, flip the keto pita chips over about 10 minutes into the baking time.
For a cheesier flavor, swap out 1/4 of the mozzarella for cheddar.