Recommendations
I often get asked questions about what keto brands and products I use. This page features a running list of products and services that have made my keto journey easier. Hopefully some of them are helpful for you too!
Keto Products
Keto Snacks
ChocZero Promo Code: tryketowithme

Even after making the switch to keto, I remain an unashamed chocoholic. Thankfully, ChocZero has been there for me! Their chocolate is sweetened with monkfruit extract, so it has no added sugar and no gnarly sugar alcohols either. I'm personally a huge fan of the dark chocolate squares, almond Keto Bark, white chocolate dipping cups, and the new Honest Syrups!
Check out the full line here, and use the ChocZero promo code tryketowithme to save 10%!
---
Keto Carne Promo Code: tryketowithme
Jerky is a classic keto snack, but not all jerky brands are created equal. I love Keto Carne because they focus on making jerky that is specifically designed to fit into a keto lifestyle. It's just beef, water, and spices. No fillers, no sugars, no weird unpronounceable preservatives. And it's delicious, too! The Spicy is my favorite.
You can find Keto Carne online here, and save 10% with the Keto Carne promo code tryketowithme!
---
Smart Baking Company Promo Code: tryketowithme

I am obsessed with Smart Cakes! This fluffy little treats from Smart Baking Company are less than 1 net carb each with just 38 calories! Despite that, they are super satisfying to eat. The flavors are all delicious (though cinnamon is my favorite lately), and they are also surprisingly filling. Smart Baking Company also makes low carb Smart Buns for your keto burgers and sandwiches.
You can check out their store here and use the Smart Baking Company Promo Code tryketowithme to save 10%!
---
Keto Kookie Promo Code: TRYKETO

Sometimes I make my own keto cookies, but other times I want something that's just as tasty and macro-friendly without the hassle and clean up. Keto Kookie fills that need for me. They use the same kinds of ingredients I would use at home (almond flour, butter, erythritol, etc.) with none of the fillers you might find in other "healthy" or "protein" cookies.
Check out their flavors here and use the Keto Kookie promo code TRYKETO to save 10%!
---
I haven't tried the full range of Good Dee's mixes, but I've enjoyed the ones that I have tried so far. You can make the mixes using the instructions on the packaging, or even use them as a base for other recipes. They generally use keto-friendly flours like almond or sunflower seed as a base.
---
You can also check out my list of the best keto jerky brands.
Keto Pantry Items
Lakanto Promo Code: TRYKETO

Lakanto (both original and golden) are my keto sweeteners of choice for baking, and what I use in most of my recipes. They also make a range of other low carb products including drink mixes, baking mixes, syrups, chocolate, and more. Check them out here and save 20% with the code TRYKETO.
---
Primal Kitchen Promo Code: TRYKETO

Primal Kitchen indirectly introduced me to avocado oil, and since then I've been a huge fan of their avocado oil as well as the low carb dressings and mayos that they make featuring those healthy fats! You can shop their keto products here, and save 10% with the code TRYKETO!
---
Electrolytes are super important for keto, and bone broth is excellent way to get them in while also cashing in on a number of other health benefits like collagen, essential amino acids, and anti-inflammatory compounds. I like Kettle & Fire because they use grassfed chicken/beef, organic veggies, and the broth is good both in recipes and on its own.
---
Alterna Sweets Promo Code: tryketo
Alterna Sweets is a brand that I was introduced to through my keto subscription boxes. They make a range of low carb sauces, including ketchup and barbecue sauce, that are sweetened with stevia and erythritol. They are super flavorful, which means that even a little goes a long way.
Their online store can be found here, and you can use the Alterna Sweets promo code tryketo to save 5% on your order.
Keto Drinks
Pique Tea Promo Code: Up to 3 boxes free through this link

I'm a big fan of tea, both because it's a tasty way to keep your water intake up (important for keto!) and also because it has a number of great health benefits. Teas are a good source of antioxidants and other compounds that can help to improve gut health and fight off stress. These tea crystals from Pique are much quicker and easier to brew hot or cold compared to standard tea bags without the fillers commonly found in other premade tea products. Check out my full Pique Tea review.
---

On a related note, Everly is another option for staying hydrated when you want something a little more exciting than plain water. I like these drink mixes because they are naturally sweetened, and Everly uses the proceeds from sales to provide hydration to children in need. They also taste great, and you can even opt for a caffeinated version for an afternoon energy boost.
Keto Kitchen Supplies
Visit my list of keto kitchen tools on Amazon, or check out my blog post on recommended keto kitchen tools.
Keto Resources

If the hardest part of keto for you is simply coming up with meals to eat and knowing what to pick up at the grocery store, Balanced Keto can be a good starting point. You'll get weekly meal plans complete with shopping lists and modifications to accommodate for allergies or other dietary needs.
---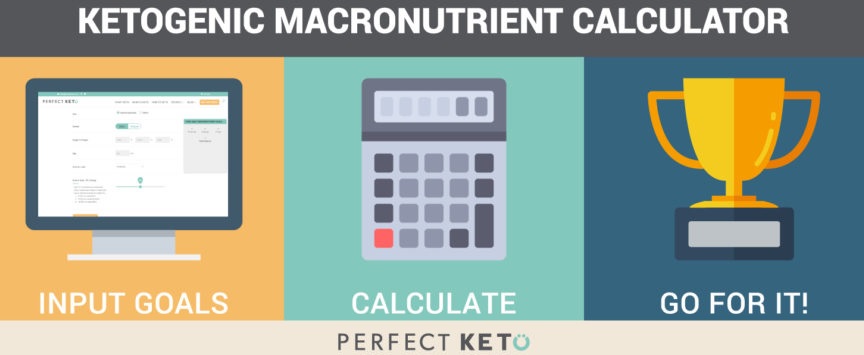 Looking for some guidance on the calorie, fat, and protein intake that is appropriate for your height, weight, and goals? This calculator is a good starting point.
---

Keto Essentials is not just a great keto cookbook packed with delicious recipes, but it also provides a helpful introduction to important keto principles, complete with easy to follow information and illustrations.
---
The Easy 5-Ingredient Ketogenic Diet Cookbook

Like your keto recipes to be short and to the point? Jen Fisch (KetoInTheCity) has put together an incredible keto cookbook featuring simple, 5 ingredient recipes that are easy to make and satisfying to eat.
---
Visit my full list of favorite keto cookbooks and guides on Amazon.
You can also check out my post with tips for keto beginners.
Ketone Testing
Keto-Mojo Promo Code: 15% off though this link

Unlike the urinalysis strips, blood ketone testing is a very reliable way to determine if you are in ketosis and on track to meet your health and wellness goals no matter how long you've been doing keto. I've been using a keto-mojo meter for months now, and I'm a huge fan of the ease of use and affordability compared to other ketone meters out there. Check out my full Keto-Mojo review.
You can save 15% on a meter or starter kit through this link.
Keto Supplements
Perfect Keto Promo Code: TRYKETO for 20% off

Perfect Keto makes some of my favorite keto supplements, including MCT Matcha Latte Powder, Keto Collagen, and Keto Greens Powder. I love their focus on quality, keto-friendly ingredients and products that make the keto lifestyle easier. You can also read my reviews Perfect Keto Base, Keto Nootropics, and Perfect Keto Bars.
You can check out their full range of products here, and use the Perfect Keto promo code TRYKETO for an additional 20% off any order.
---
Kiss My Keto Promo Code: TRYKETO

Kiss My Keto makes some pretty delicious keto snack/nutrition bars, which I initially tried thanks to my keto subscription boxes. They have a chocolate coating and creamy filling, so they are great if you want something a bit different from the typical protein bar texture. The cookie dough variety is my favorite. I also like the keto electrolyte mix, which is great for staying hydrated and avoiding "keto flu" symptoms!
The Kiss My Keto store is online here, and you can save 10% with the code TRYKETO!
Keto Subscriptions
Keto Snack Boxes
Keto Krate Promo Code: KRATE15 to save 15%
For $34.95 plus $4.95 shipping ($39.90 total), Keto Krate promises 6-8 keto-friendly snacks per month plus $20+ in coupons and discounts that subscribers can use to purchase more of the featured products. All products included are gluten free, aspartame/malitol free, and 5g net carbs or less per serving. You can view reviews of past Keto Krates here.
If you're a new subscriber, you can take advantage of the discount offer when you sign up here using the Keto Krate promo code KRATE15.
---
The Keto Box Promo Code: TRYKETOWITHME for 15% off

The Keto Box is a monthly subscription that describes itself as a "low carb care package for your body." For $39.99/month, subscribers receive a box full of 5-8 keto snacks and other products delivered to their doorstep. You can view my reviews of previous months of The Keto Box here.
---
My Keto Snack Box Promo Code: TRYKETOWITHME to save $3

My Keto Snack Box is a $38 per month keto subscription that sends subscribers a box of 6-8 "unique" low carb products with free shipping. The products are guaranteed to be keto-friendly, with 5 net carbs or less per serving. It is meant to make it easy and convenient to have keto snacks on hand without having to shop around for them yourself. You can view past reviews here.
Butcher Box
Butcher Box Promo Code: FREE BBQ bundle (2 New York Strip Steaks, Baby Back Ribs, and 2 LBs of Ground Beef – a $59 value) in your first box when you sign up here.

Butcher Box has been a convenient and surprisingly cost effective way for me to keep my fridge and freezer stocked with high quality meat, including grass-fed/finished beef, heritage breed pork, and cage free chicken.
Learn more in my full keto Butcher Box Review.
Keto Meal Replacements

This is one of the first keto meal replacements I tried, and I'm still a fan of the rich and creamy taste of Ketologie shakes. With 75% of the calories from healthy fats and about 1 net carb per serving, it makes it easy to stay on track with your macros. They also recently introduced single serving packets, so you can easily take it on the go!
---
If you want to watch your macros even more closely, Ketolent is another meal replacement option. The healthy fat blend is separate from the shake powder, allowing you to tweak the fat/calorie content of your shake to meet your needs. I also love that Ketolent includes 27 vitamins and minerals, a blend of fiber for gut health, and a mix of fast and slow digesting protein. It means that you don't need to add in a bunch of other supplements, and it will keep you full for hours.
---
Note: Some of the links listed above are affiliate or referral links, which means that I may receive a small commission or fee if you choose to purchase the product or service. Please rest assured that this does not influence my recommendations, and that the list above includes only things that I have personally tried and loved. You can view my full affiliate disclosure here.