Keto Chocoholic Chocolate Chip Brownies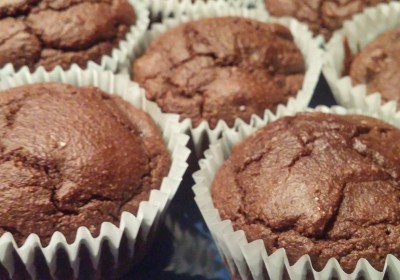 So maybe you just read the title of this post, or you've seen a picture of these babies on my Instagram, and you're thinking, "Hey, I like chocolate. I'll try these out." Well, I feel like I need to be upfront about something before I share this recipe. These aren't your ordinary, average chocolate brownie. These aren't even your standard chocolate chip brownies.
Nope, these brownies are special. Not just because they are low carb, or even because they manage to taste good despite being keto friendly. I'm not trying to toot my own horn here, but I actually think these are some of the best "from scratch" brownies I've had, low carb or not. Now I know that's a big promise. It's possible that I just haven't had a real brownie in so long that I don't quite remember just how good they are. But these are pretty darn good too.
Macros for these delightful little chocolate treats will vary depending on the kind of chocolate chips you use and if you add nuts. My most recent batch came out to 165kcal, 13.5g fat, 8.8g total carbs, 3.3g fiber, 5g net carbs, and 4.5g protein per brownie. They are pretty much guaranteed to satisfy my chocolate cravings, even when keto chocolate chip cookies don't cut it.
Sometimes if I want something extra decadent, I spread a little natural peanut butter on top. Thank me later.