Easy Low Carb Italian "Pastaless" Salad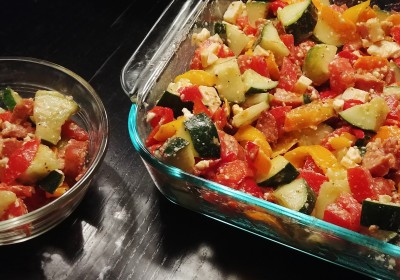 I feel like keto gets a bit of a bad rap sometimes when it comes to veggie consumption. Because some veggies are off limits for us, a lot of people assume that we exist solely on a diet of meat, cheese, and butter. And okay, let's be honest…those super rich, fatty foods are definitely nice, and I will never turn down an extra helping of bacon…but it's nice to get some veggies in too.
This recipe for low carb "pastaless" salad combines the best of both worlds, with the bright and summery flavors of fresh cucumber and tomato along with a bit of richness in the form of feta cheese and cured meat. It's super quick to make, which means it perfect for those warm summer days where you're not exactly eager to turn on the stove.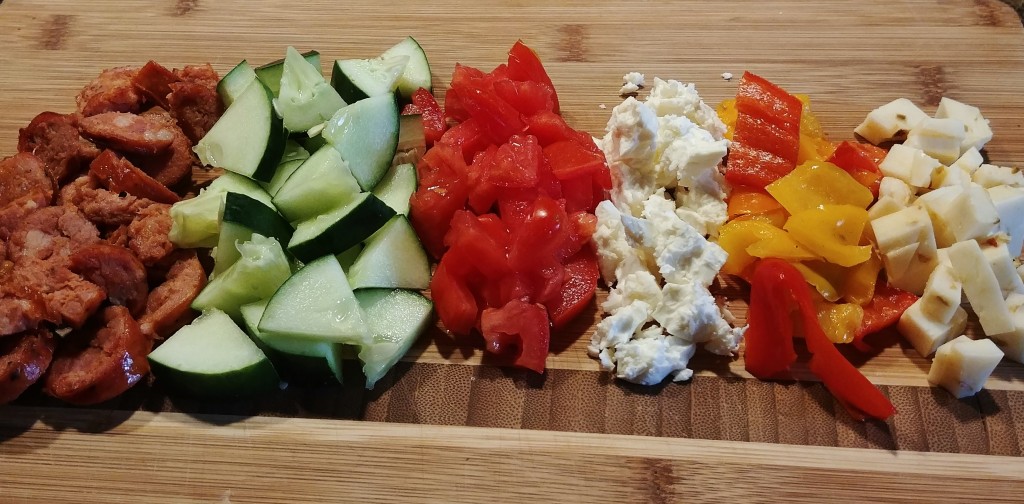 The best thing about this recipe (besides being easy to make) is that it's also super easy to customize. Don't like peppers? Swap in olives, artichokes, or another low carb vegetable instead. Don't like pepper jack cheese? Try fresh mozzarella or provolone. As long as the basic formula doesn't change too much, it's hard to go wrong with any tweaks.
Depending on what you're looking for, I find that it works well either as a side dish served with protein or even a light meal all by itself.