Keto Chicken Pesto Christmas Tree Bread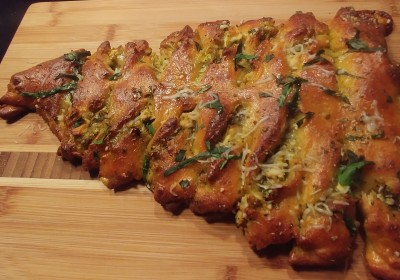 I have to admit that in my quest for keto pull apart bread recipes, I have definitely missed the convenience of being able to just buy premade bread or dough to use as a starting point like I did pre-keto. However, it was hard to be disappointed after pulling this out of the oven! It's a tiny bit tricky to make and shape the dough yourself, but the end result is so worth it! Who can complain about a golden brown Christmas tree filling with cheesy, basil-y deliciousness?
This keto Christmas tree bread is a good, satisfying accompaniment to your favorite winter soups, although it also makes a surprisingly filling lunch on its own as well. If you feel like sharing, I've also found that the tree shape and flavor makes it a pretty popular party food among keto-ers and carb eaters alike.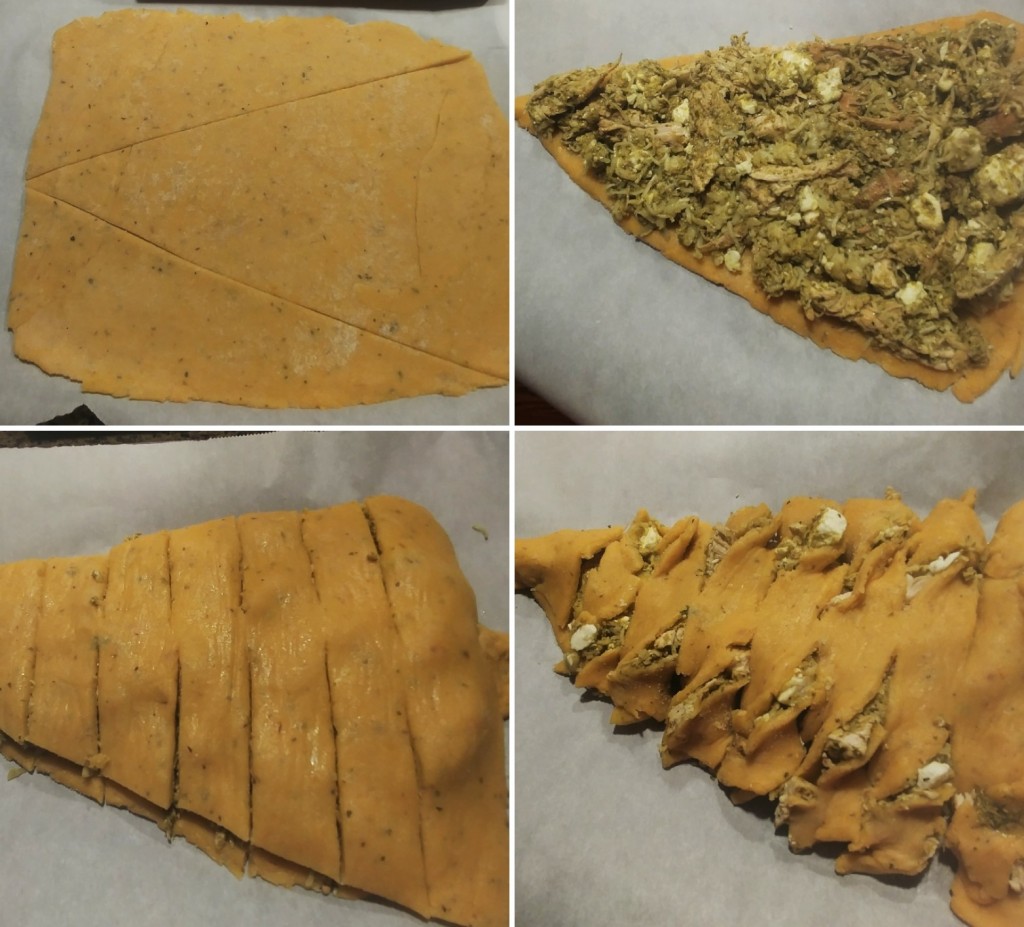 Notes:
In addition to the garlic butter, I usually top this with some extra parmesan  and chopped fresh basil right out of the oven.
Don't worry too much about making the dough twists perfect; the way it rises in the oven will smooth out most imperfections.
If using store bought pesto, be sure to check the carb count! I've seen some with inexplicably high carb counts from adding unnecessary sugars and starches.
This keto pull apart bread doesn't have to be limited to the holiday season! Follow the shaping guide for my keto spinach dip stuffed bread recipe to make a round version instead (or just stick with the tree shape anyway, because it looks cool!)