Keto Spinach Dip Stuffed Bread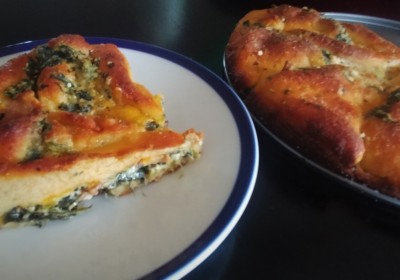 Stuffed and/or pull-apart breads used to be one of my go-to party foods pre-keto, and I've since been on the search for a keto-friendly alternative ever since. This spinach dipped stuffed keto bread was one of my first attempts, and it turned out pretty darn good! The bread is a version of a "fathead" style recipe, and for the filling I used my keto spinach dip recipe from earlier this month. You can of course use any low carb spinach dip of your choice.
The trickiest part of making this is shaping the dough. I used a springform pan for this for convenience. The separate base makes it much easier to shape the dough, and you can pop the ring back on after shaping for baking and storage. You can also use any other round dish or even just a baking sheet lined with parchment paper.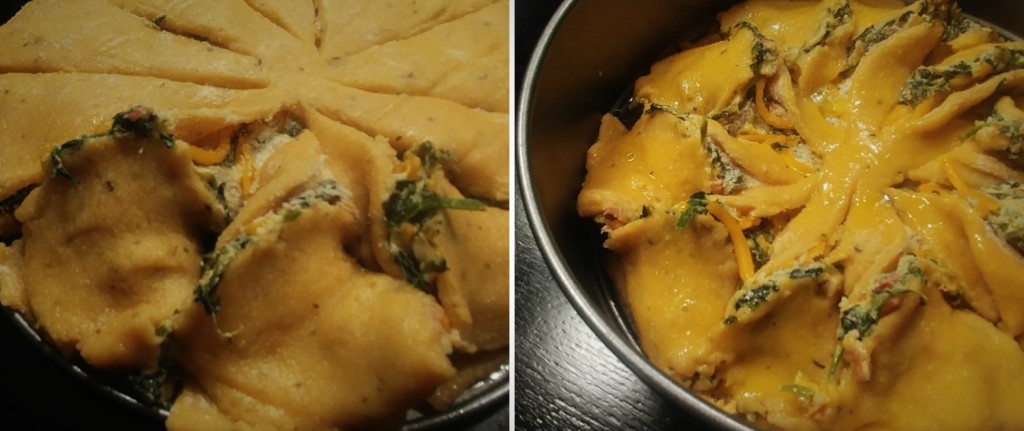 Notes:
Up the flavor by brushing with garlic butter before serving! Just combine 2 tablespoons of melted butter with 1 clove of minced garlic and 1/2 teaspoon of keto Italian seasoning.
Macros will vary depending on the spinach dip used. For reference, the "bread" and cheese alone is 115 calories (9g fat, 6g protein, and 1g net carb) per serving.