The Keto Box January 2018 Review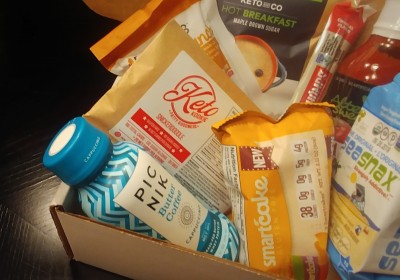 A new year means a new batch of keto subscription boxes to review, and the January The Keto Box was the first up on the list! I feel like the 2017 boxes consistently maintained or improved in quality, especially towards the end of the year, so I was looking forward to see how 2018 would start out.
Before we get to what was inside, a quick refresher: The Keto Box is a monthly subscription that describes itself as a "low carb care package for your body." For $39.99/month, subscribers receive a box full of 5-8 keto snacks and other products delivered to their doorstep.
You can view my reviews of previous months of The Keto Box here. If you haven't subscribed yet, you will receive a FREE handheld coffee frother plus FREE shipping when you use the code MIX7.
Now on to the January 2018 The Keto Box: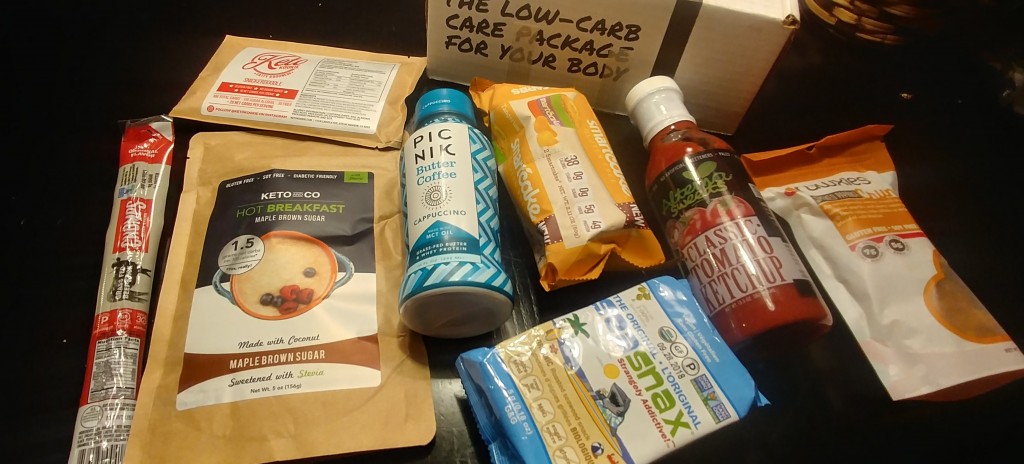 I love my morning fat fueled coffee, so I was eager to try this product first: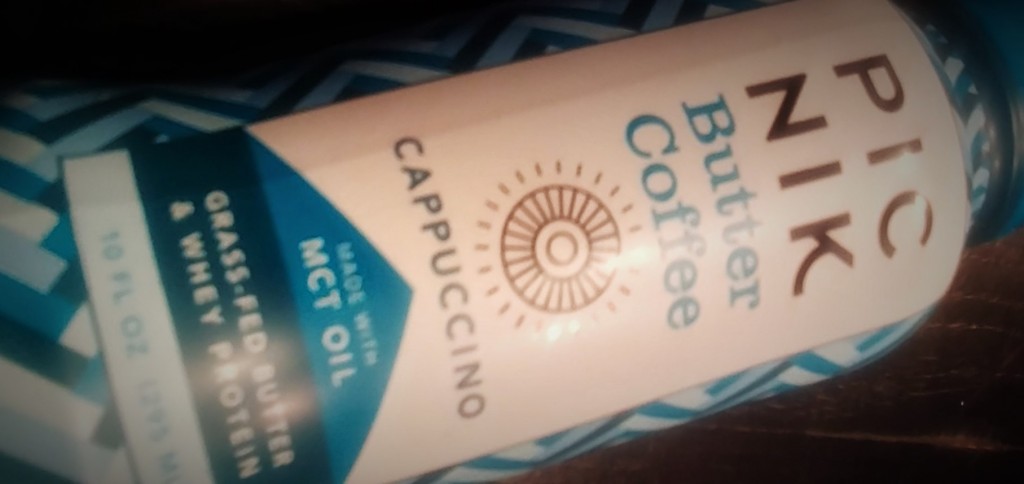 1x 10z bottle Picnik Butter Coffee, Cappuccino (value: about $4.50)
Mixing up my morning coffee with keto-friendly MCT oil, heavy cream, and/or other deliciousness can sometimes take more time than I'd like when I'm in a hurry, so the idea of a store bought option definitely caught my interest. I also just like the idea that a fat fueled way of life is catching on. The more people who see healthy fats as energy rather than the enemy, the better it is for us on the keto train!
Taste wise, this butter coffee is unsweetened so you can add whatever best suits your tastes and macros. The added MCT oil, butter, and protein make it more filling than your standard cup of coffee, and it was pretty creamy for something that doesn't actually include cream as an ingredient. I did wish that the coffee flavor had been a bit richer, though. I drank it iced, but felt it was lacking something compared to my usual cold brew.

1x package Keto Kookie, Snickerdoodle (value: $3.00)
I'm a big fan of Keto Kookie, and this arrived at the perfect time since my stash was running low on the snickerdoodle flavor. I've had all of the flavors at this point, and while snickerdoodle isn't my number one favorite, but like the rest of the lineup, it's still pretty darn delicious!
The cinnamon flavor is nicely balanced, and the amount of sweetness (from erythritol and monk fruit) is enough to satisfy without being overpowering. Unlike a lot of products made with almond flour, these cookies aren't super grainy or crumbly. And maybe best of all, they are packed with healthy fats from almonds, coconut oil, MCT oil, and grassfed butter, which makes them way more filling than the carb-based alternatives.

1x 13.5oz bottle Alterna Sweets Ketchup (value: $9.00)
There are (thankfully) an increasing number of sugar free, keto-friendly barbecue sauces and dressings out there, but low carb ketchup options are a little harder to find. I was eager to try this one, and ending up being pleasantly surprised! It doesn't have the same level of sweetness as traditional sugar-loaded Heinz, but I actually like that about it.
You can actually taste the flavor of the tomato and spices in this, which makes it especially nice on things like burgers. It's also a bit thicker than your usual store bought ketchup. Alterna Sweets also makes some other keto-friendly condiments, including a spicy ketchup and a barbecue sauce.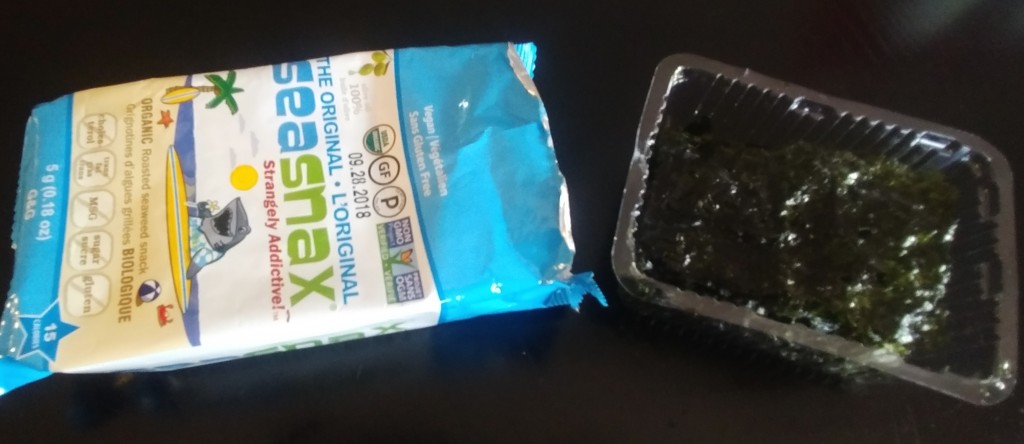 1x package SeaSnax Roasted Seaweed (value: about $1.75)
Crunchy, savory snacks like chips and crackers can be one of the harder things to replace on keto, but crispy seaweed snacks like this are one of the few things that fill that craving for me. This roasted seaweed from SeaSnax is the original variety, which means it's just lightly salted rather than having added seasonings.
There is a natural seaweed flavor, which can be a little hard to describe without using other seaweed-containing items (like sushi) as a reference. This brand seems to avoid the "fishy" aftertaste that some other seaweed snacks have. I like how low carb/calorie they are, especially for a quick snack on the go.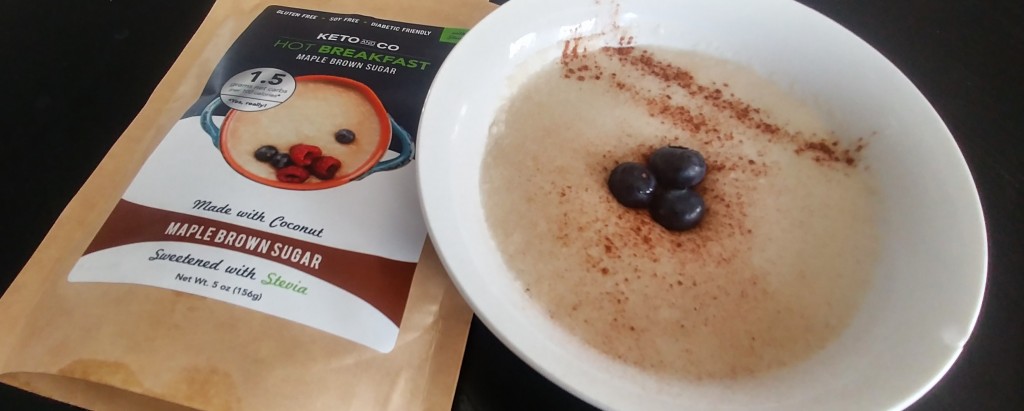 1x pacakge Keto + Co Hot Breakfast, Maple Brown Sugar (value: $7.99)
Usually when I mention "cereal" cravings, I'm talking about the cold, crunchy kind…but especially over the winter, I've been missing hot cereals like oatmeal as well. I've tried some keto-friendly "faux-tmeal" replacements, usually with ingredients like chia and coconut, but the idea of something a little more convenient was appealing to me.
This mix is made mostly of coconut flour, so I wasn't quite sure how it would turn out, but I ended up pleasantly surprised. Taking some notes from how I used to prefer my oatmeal, I made it with equal parts butter and coconut oil, and 3/4 cup of unsweetened almond milk instead of the 1 cup of water suggested. I also added a dash of cinnamon. It was tasty, warming, and surprisingly filling!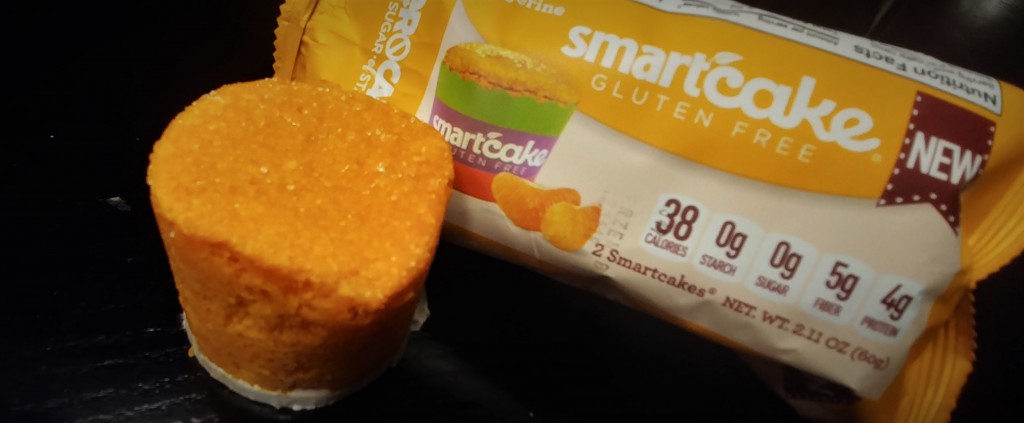 1x package Smart Cakes, Tangerine (value: about $3.50)
I have had products from this brand before (and been very impressed) but this is a new flavor and so it was my first time trying it! Like the other Smart Cakes that I tried in the past, these had a super soft, moist, and fluffy texture that was light and satisfying. I wasn't quite sure what to expect from the tangerine flavor, but I actually really liked it. It's citrusy without being overpowering or too sweet.
And as always, the best part about these is the excellent, keto-friendly macros. Each cake is just 38 calories and <1 net carb. They are surprisingly filling despite that, which makes them a great snack or breakfast option when you don't have a lot of calories to spare.

1x 1.15oz Chomps Beef Snack Stick (value: about $2.00)
Jerky is somewhat rarer in The Keto Box than in my other keto subscriptions, but this snack stick from Chomps was featured in the January Box. This was my second time trying it, and I would stand by my initial review:
It's more tender and flavorful than your typical jerky stick, which I appreciated. It's also made with just 100% grass fed beef and a handful of spices; no icky sugars or other additives. This means that in addition to being keto friendly, they are also gluten free and Whole30 compliant!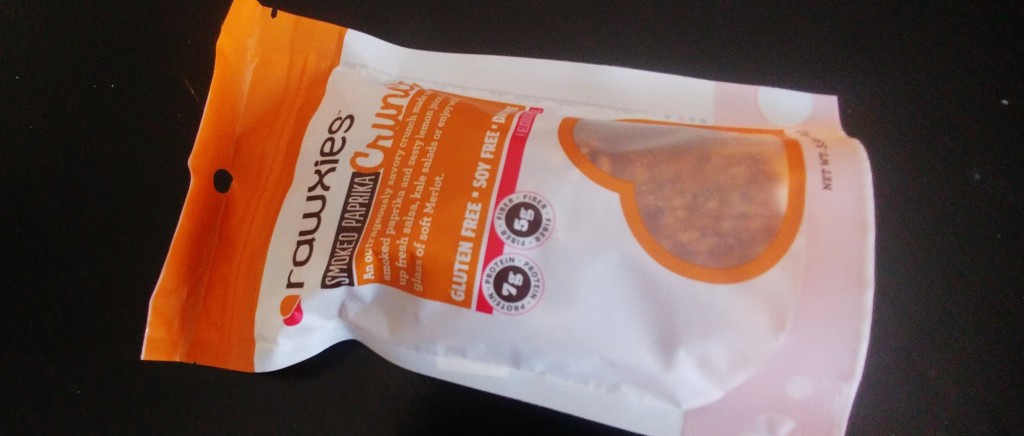 1x 3.5oz. bag Rawxies Crunch, Smoked Paprika (value: about $4.25) 
This is another keto snack that I've had before in previous boxes. These savory, crunchy clusters are flavorful and work well as a snack or topping. This particular flavor is seasoned with paprika, garlic, onion, and lemon juice. They are similar to flax crackers, but with less of the flax-y taste and texture, if that makes sense.
I'm not sure if this is a product that I would go and buy regularly, but I don't mind getting more of it. I wouldn't mind trying a different flavor of it either.
In addition to the items in the January The Keto Box, subscribers also received the following discounts:
25% off Picnik Butter Coffee
25% off SeaSnax
10% off Alterna Sweets
15% off Keto Kookie
20% off Keto + Co.
25% off Chomps
25% off Rawxies
25% off Smart Cake
Overall Thoughts
With eight products, including several multi-serving items, and many big discounts, I thought that this month's The Keto Box was a pretty good value! One of my favorite things about this keto subscription is how it manages to regularly provide both snacks/treats (like the Keto Kookies, Smart Cakes, etc.) and pantry/staple items like the ketchup and hot breakfast.
This was another month of success in that regard! The variety was there and the discounts were a great added bonus. Want to sign up for the next box? Head here. And don't forget to use the code MIX7 to get a FREE handheld coffee frother plus FREE shipping!