McGriddle-style Keto Breakfast Sandwich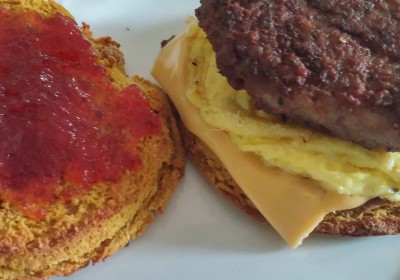 In my pre-keto attempts to cut calories, I used to be in love with these microwavable breakfast sandwiches. They weren't fantastic tasting (the bread was distinctly cardboard-y), but they were pretty good, especially considering that they only took a few minutes to make. Well, I have to admit that this keto version of a breakfast sandwich takes a little longer to make…but it's also way tastier, ten times more filling, and tastes nothing like "diet food."
The key to this low carb breakfast sandwich is the bun. The texture is a little denser than bread, closer to something like an English muffin. A couple of add ins give a nice maple flavor that is perfect for breakfast time (think keto McGriddles),  but luckily it isn't that hard to make. Step 1: Mix all the ingredients in a bowl. Step 2: Microwave.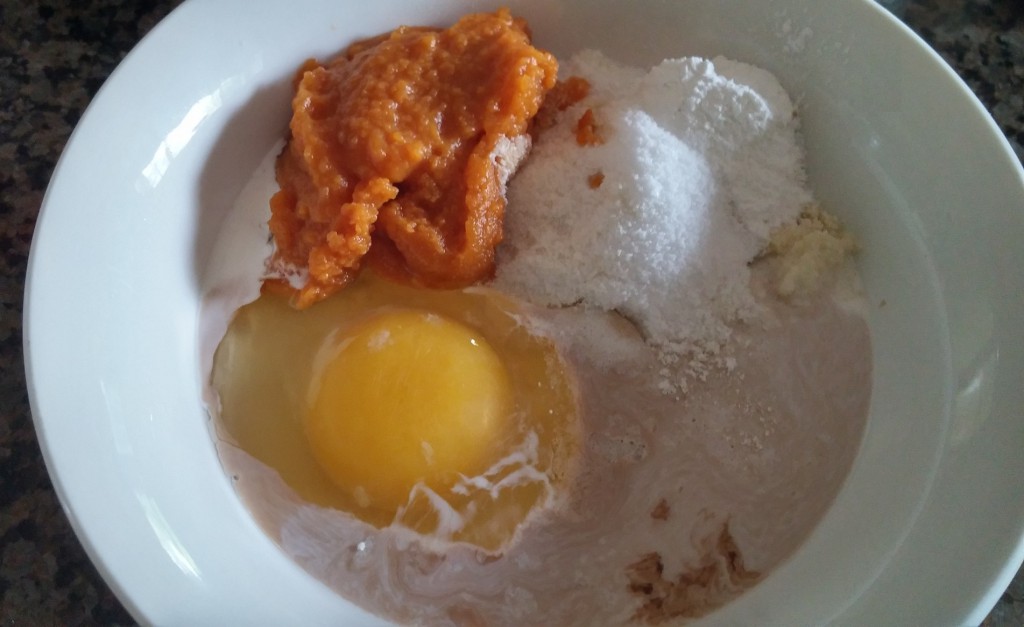 Unlike other microwave baking experiments, it doesn't have the taste or texture of eggs. I still like to toast the buns after they're done though, because they hold up better to toppings that way. Speaking of which, though the recipe below uses sausage, egg, and cheese, you can use pretty much any filling you want. Bacon is a great choice (duh), and if I'm really in a rush then I'll use ham so that I can prep the whole thing in under ten minutes using a microwave and not even have to get out a pan.
The recipe makes enough for two keto breakfast sandwiches, so you can have one for breakfast and one for lunch, share with a fellow keto-er, or just eat both (and not be hungry again until dinnertime).
Macros for one bun: ~155kcal, 11.5g fat, 6g total carbs, 2.5g fiber, 3.5g net carbs, and 7.5g protein.
Macros for one sandwich: ~350kcal, 27g fat, 6.5g total carbs, 2.5g fiber, 4g net carbs, and 19g protein.