Easy Keto Mozzarella Sticks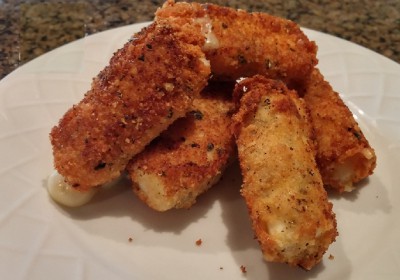 Is anyone else ever baffled by how many carbs you could eat in one sitting pre-keto? I shudder to think of how I would go to an Italian restaurant, chow down on some breadsticks, eat an appetizer of cheese sticks coated in breadcrumbs and dipped in a sugary marinara sauce, and then finish it all off with a pasta dish. Insane, right?
Well I'm still searching for the perfect keto breadstick recipe, but in the meantime, this recipe for low carb mozzarella sticks is easy and delicious. It's one of those things that's so simple to substitute that I almost don't understand why anyone makes them the "normal" way to begin with. By swapping out the white flour for coconut flour and the breadcrumbs for grated parmesan, you get a result that's pretty close to identical but much lower in carbs.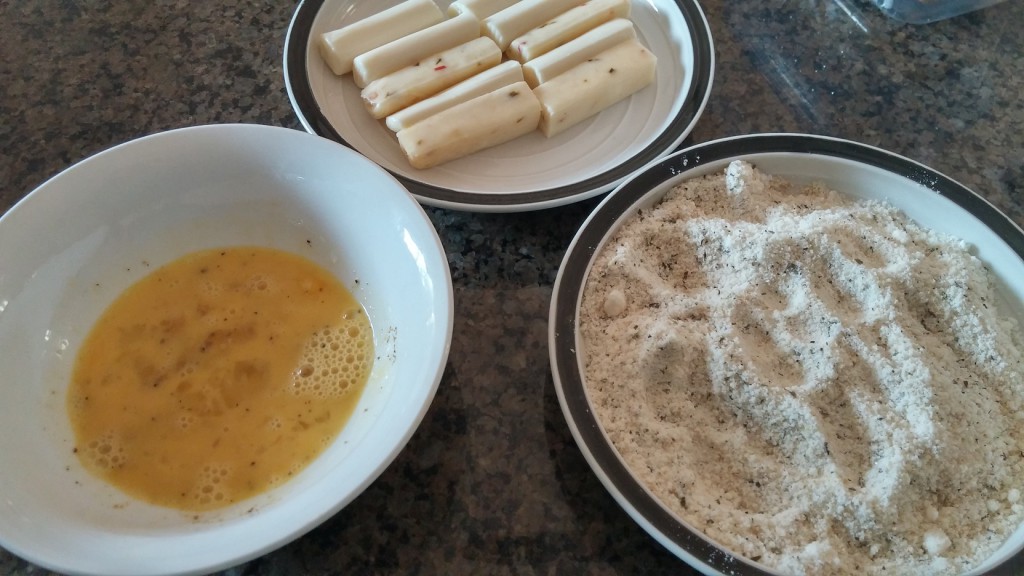 These low carb cheese sticks also have the added benefit of filling the occasional need for keto-friendly convenience foods. I like to make a double batch and store some in the freezer for later use. They can be cooked from frozen, so if I keep some on hand then I'm never more than about ten minutes away from cheesy, melty awesomeness.
You don't even have to limit yourself to mozzarella; the recipe should work with any string cheese that has similar moisture content. I've used it to make fried pepperjack (which you can spot in the picture above) with equally delicious results.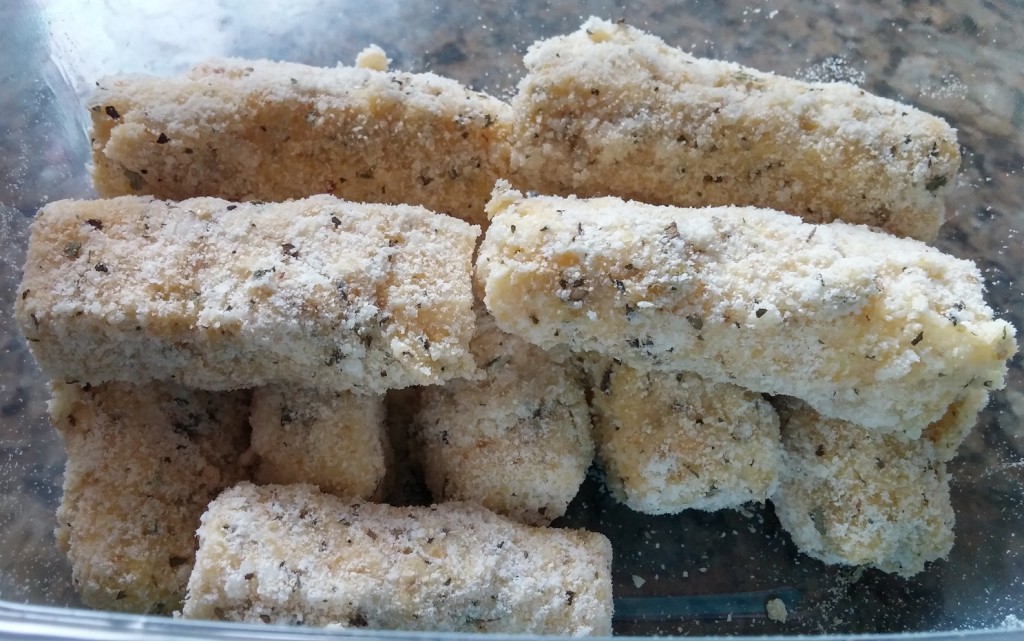 Each 5 stick serving comes out to about 390 kcal, 28g fat, 3g total carbs, 1.3g fiber, 1.7g net carbs, and 35g protein.