Keto Brownie Swirl Cheesecake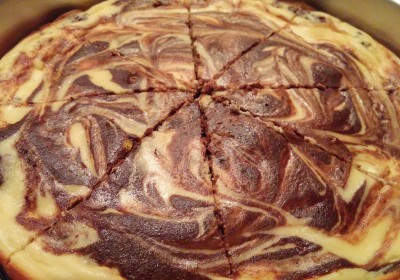 If you haven't had the chance to try my recipe for low carb chocolate chip brownies yet, then I feel a little bad for you. Not just because you're missing out on some chocolatey deliciousness, but also because you now have a pretty difficult choice to make: make the brownies and enjoy them as is, or use the batter to make this decadent low carb brownie cheesecake.
This recipe is one of those that kind of came to me on a whim. I was about to make a batch of low carb brownies as usual when I noticed the cheesecake recipes on the inside of the Philadelphia cream cheese packaging. It gave me an idea, and an hour or two later, that idea had materialized in the form of rich, creamy brownie cheesecake.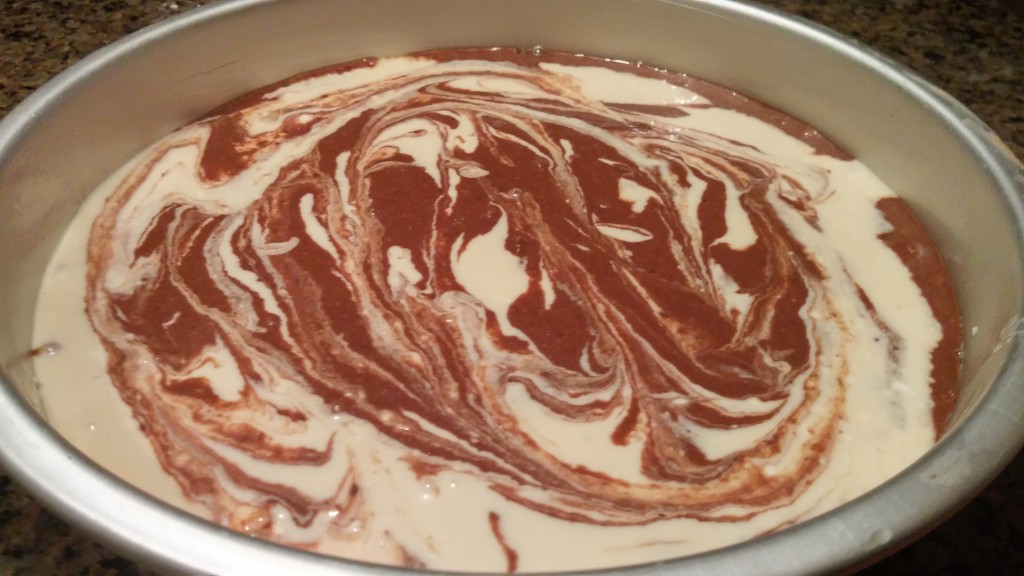 The inspiration struck me just in time too! The holidays are just a couple months away, and I'm used to doing a lot of baking during this time of year. Having this recipe on hand means that I'll have something to eat while everyone else is busy digging into sweet potato pie, German chocolate cake, and Christmas cookies. As an extra bonus, I'll have something to show off at holiday events to people who think you can't have treats on keto.
Cheesecake is one of the easier desserts to "ketofy," so if you already have a favorite low carb cheesecake recipe, feel free to use that for the filling instead. The recipe as written below, with nuts and chocolate chips included, comes out to about 312 kcal, 27g fat, 7.9g total carbs, 3g fiber, 4.9g net carbs, and 9.5g protein when cut into 8 slices. The macros and carb count will vary significantly depending on which chocolate chips you use.
If you follow my Instagram, then you already know I'm particularly fond of topping this cheesecake with natural peanut butter and chocolate Walden Farms syrup, but it goes great with fresh berries, whipped cream, toasted coconut, and of course is delicious as is with no additions.