Low Carb Skillet Brownie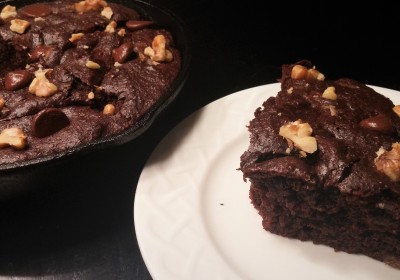 One of my favorite activities to do pre-keto was baking, which is part of why the majority of my recipes are for baked goods of some sort. I feel like a lot of people are afraid to try keto because they think it means giving up familiar foods, but I strongly believe that it doesn't have to. A huge part of the reason I've been able to stay keto for so long is because I know there's no reason to have a "cheat" meal of pizza or pancakes or chocolate when I can just make low carb, keto-friendly versions of those foods myself. So many of the foods I eat feel like treats to me…but I do have to admit that this skillet brownie tastes especially sinful.
I've never really taken sides in the whole cakey vs. fudgy brownie debate, and I suppose that is somewhat reflected in this recipe, which I think has the best of both worlds. The perfect texture of this low carb skillet brownie is thanks to the inclusion of WakeShake, one of my current keto baking obsessions.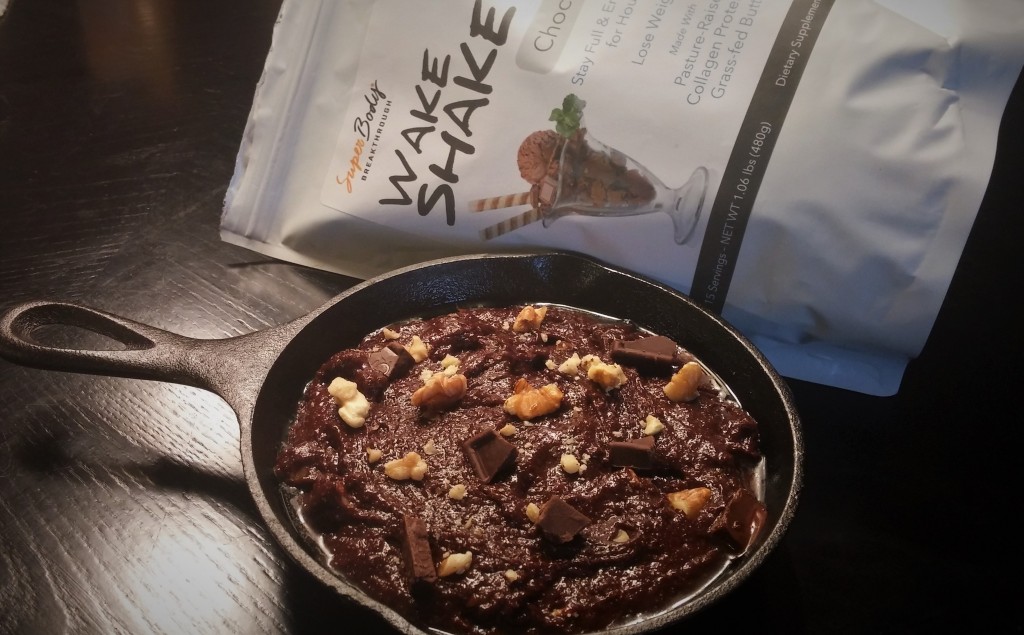 I learned from my low carb doughnut hole recipe that the grassfed butter in WakeShake is really great for adding a rich, buttery texture to foods made with nut flours. I shared this recipe with both keto and non-keto friends, and was told that it tastes like "real brownies" which my fellow keto bakers will recognize as a big compliment.
Of course, in addition to perfecting the texture, the added health benefits from the collagen and healthy fats in WakeShake are great too. It makes the brownies more filling which, combined with baking them in a mini skillet, makes portion control no problem. Don't have any WakeShake? Pick some up here and get 10% off when you use the code TKW10.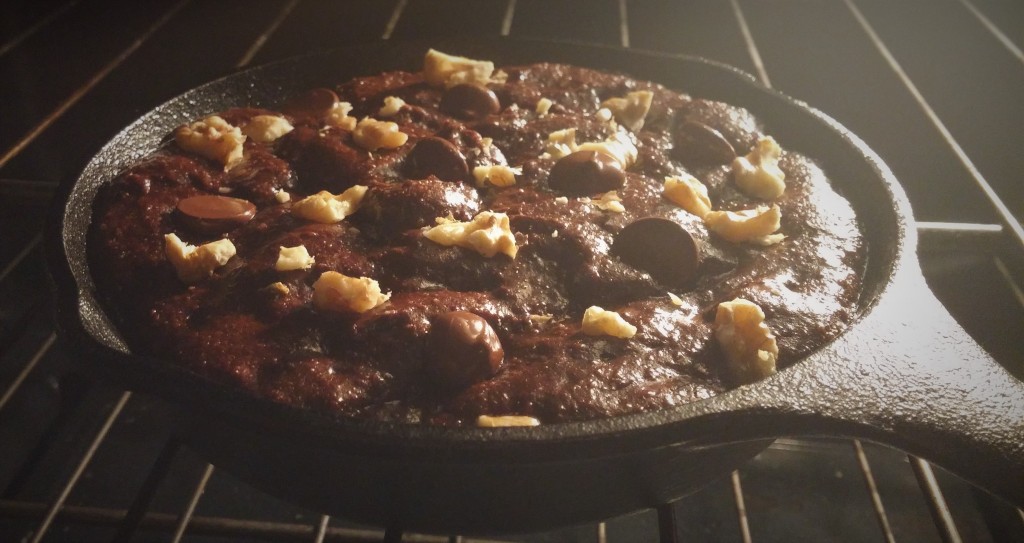 Notes:
The macros listed above include walnuts and are based on using ChocZero 70% Dark Chocolate.
I've tried various substitutes for the WakeShake in this recipe, and although none quite have the same rich texture, the closest I came was using 1 scoop of chocolate whey powder plus an additional tablespoon of almond butter.
The residual heat from the cast iron skillet will stick around even after removing it from the oven. Keep this in mind when handling the skillet as well as when judging the doneness. I like my brownies a tiny bit gooey in the center, so I tend to take them out early, around the 25 minute mark.
If you don't have a mini cast iron skillet, a similar sized pan should work as well with some adjustments to the timing.
If you don't have WakeShake, you can get 10% off your order when you use the code TKW10 here. It's a super tasty low carb protein powder with collagen and grassfed butter that can be used as a quick meal replacement or as an ingredient in keto baking.