Low Carb Cinnamon WakeShake Doughnut Holes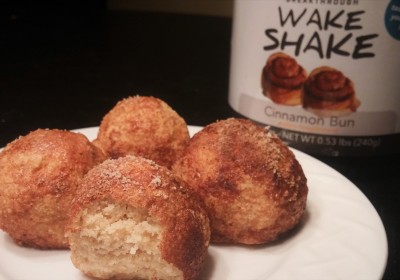 Since being keto, I've found that protein powder can be a really interesting ingredient to work with in cooking and especially in low carb baking. It can do everything from adding extra protein (obviously) to creating a fluffier texture or more "rise" in a finished product. Usually I like to use a minimal whey powder for cooking to minimize the chances of interaction with another ingredient, but I definitely had to make an exception when it came to this Cinnamon Bun flavored WakeShake powder.
The grassfed butter adds richness (plus yummy fats!) and the cinnamon roll flavor was begging to be made into a sweet treat. With the help of a handful of other ingredients, I managed to create just that!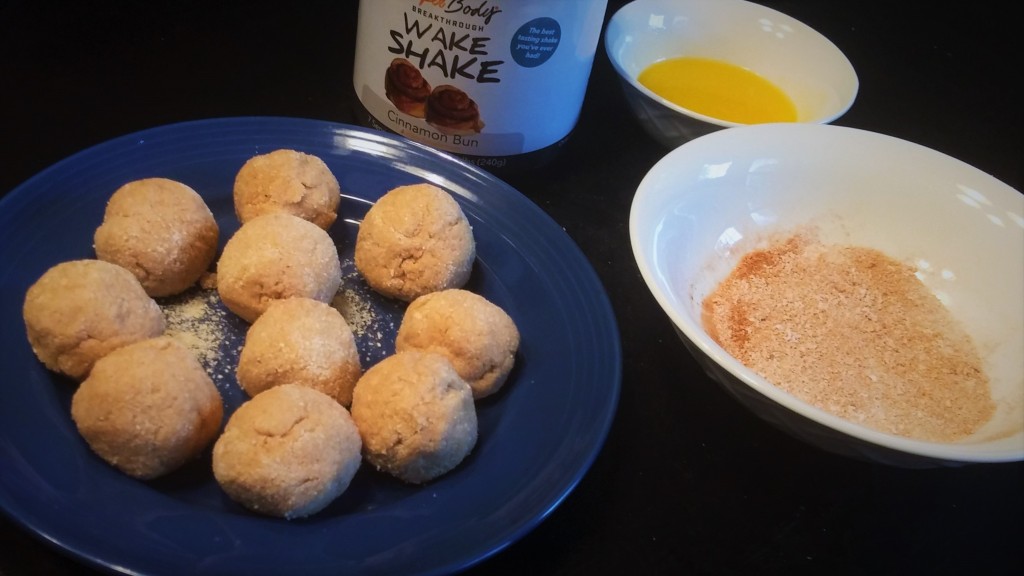 These low carb doughnut holes are baked instead of fried, but they still have that familiar crisp outside combined with a nice, fluffy inside. The WakeShake adds a yummy cinnamon-y flavor throughout, plus a boost of collagen and fiber. Made with grassfed butter and pasture-raised collagen protein, WakeShake is pretty different from other protein powders, and I think that's key to the taste and texture of these.
Don't have any on hand? Pick some up here, and get 10% off with the code TKW10!
Notes:
You can easily half this recipe if you don't want to be tempted by a whole batch.
If you're sensitive to the taste of baking powder, try swapping half of it for instant yeast instead.
Don't have room for extra fat/calories in your macros? You can use additional almond milk or half and half instead of the heavy cream.
If you do have extra fat/calories to spare, try these dipped in cream cheese frosting. Cream together 1 part butter with 2 parts cream cheese and add sweetener to taste.