Keto Collagen Chocolate Peanut Butter Mousse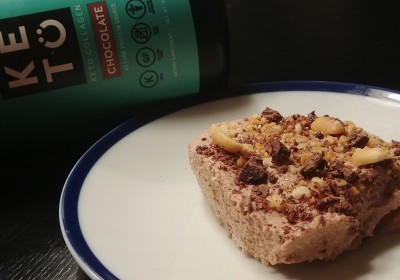 It seems like every week there's some new "superfood" or supplement that's trending on social media, but collagen is one of those nutrients that actually has tried and true health benefits to back it up. It's anti-inflammatory, is good for joint health, and also contributes to healthy skin, hair, and nails. Bone broth is a good source of it, but I'm not always in the mood to chug down a warm and/or savoury drink.
You know what I am almost always in the mood for though? Chocolate. That's why I was super excited when Perfect Keto released their chocolate Keto Collagen mix which packs in 10g of grassfed hydrolyzed collagen and 5g of MCT healthy fats while tasting like chocolate milk instead of chicken soup. Since few things go better together than chocolate and peanut butter, I knew I had to come up with a recipe that would feature those flavors while still offering a good way to get in some collagen.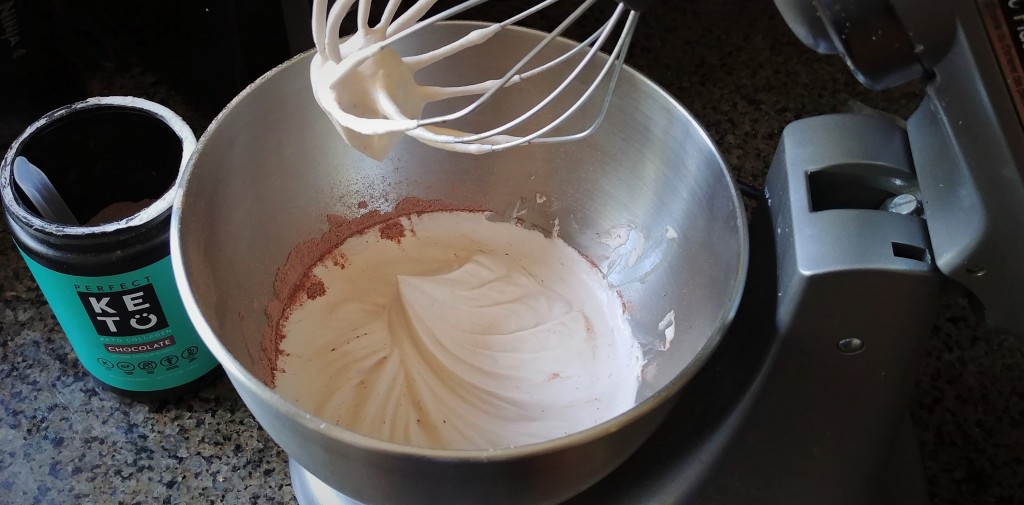 Enter this low carb chocolate peanut butter mousse! It's super quick and easy to make, and the rich chocolate flavor from the Keto Collagen makes it so satisfying to eat. There's also a good amount of healthy fats to make it more filling and help round out your macros for the day.
I like to eat it topped with chopped peanuts and low carb chocolate for added texture and flavor, but it's also really tasty frozen into keto collagen popsicles or fat bombs. If you don't have Keto Collagen Chocolate on hand, you can save 20% on your order when you use the code TRYKETO here.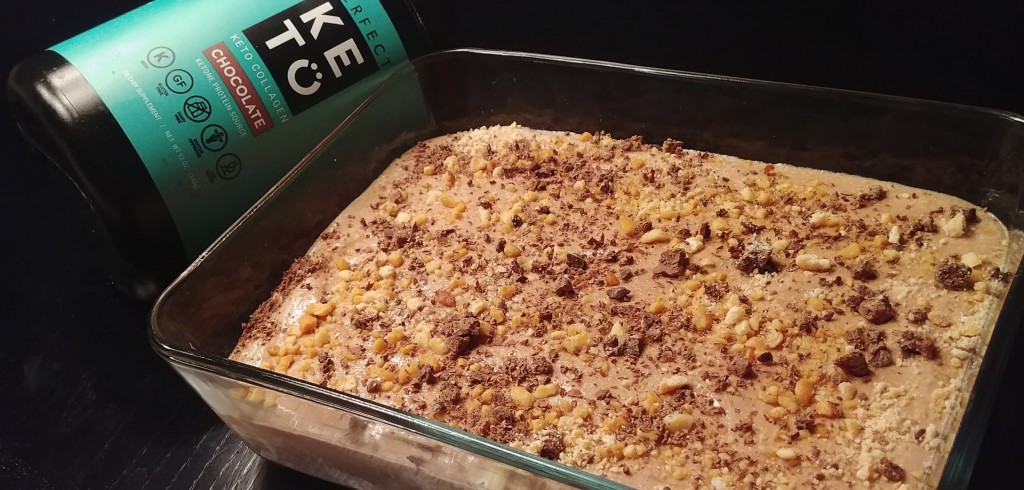 Notes:
Don't have any Keto Collagen? Pick some up here and save 20% with the code TRYKETO!
I sweeten this recipe with half Lakanto and half erythritol. I recommend pulsing erythritol in a food processor before using to prevent graininess.
For a thicker set to the mousse, chill your mixer bowl and whisk in the freezer for 10-15 minutes before using. You can also add 1/2t of gelatin powder during step 2.
Be careful not to overmix! If you do, the mousse won't set properly.