5 Tips for a Successful Keto New Year's Resolution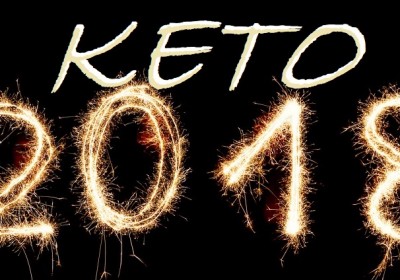 As 2018 begins, plenty of people will be looking to make positive changes in their lives and understandably many of those goals will deal with health and weight loss. Since a low carb lifestyle can help with both of those areas, it's not too surprising that there will be quite a few keto New Year's Resolutions going around.
In fact, my own keto journey essentially started as a New Year's Resolution back in 2015. What was supposed to be a 30 day keto kickstart to a more traditional "diet" instead turned in to nearly three years and counting of keto living! The list below contains some of the things that helped me stick to it, and hopefully will be useful for those starting (or restarting) their journey whether as a keto New Year's Resolution or otherwise!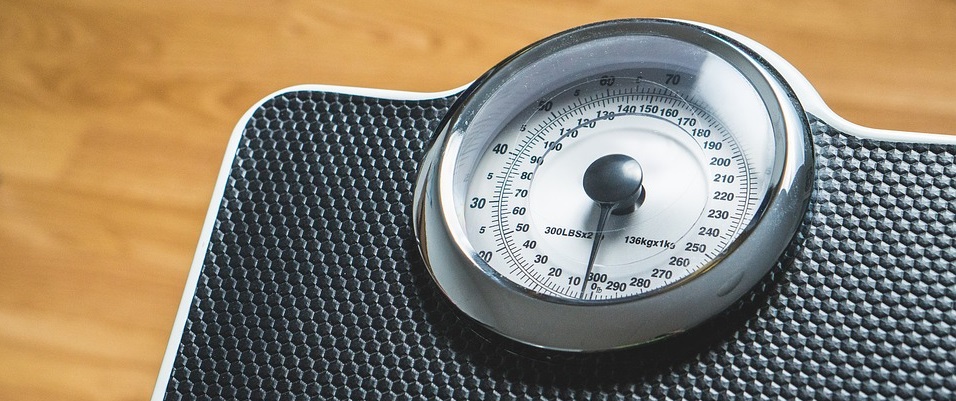 Have a Goal In Mind
As with anything else in life that requires a commitment, it helps to have some goals set out. Not only will it help to keep you motivated when you hit bumps in the road, having something concrete that you're working towards will make the little milestones on the way even more satisfying to achieve. Starting a keto New Year's resolution isn't just about the "what" and "when"…it's also about the "why."
Don't think that your goal has to be weight specific, either. Maybe you have a certain outfit you want to fit into, blood sugar levels you want to reach, or maybe you just want to break a cycle of carb cravings and sugar crashes. When I started, my goal was even simpler: try keto for 30 days. Having a time-based goal made every day feel like progress, and the weight loss, improved energy, delicious food, and other benefits I found along the way was more than enough to make it stick!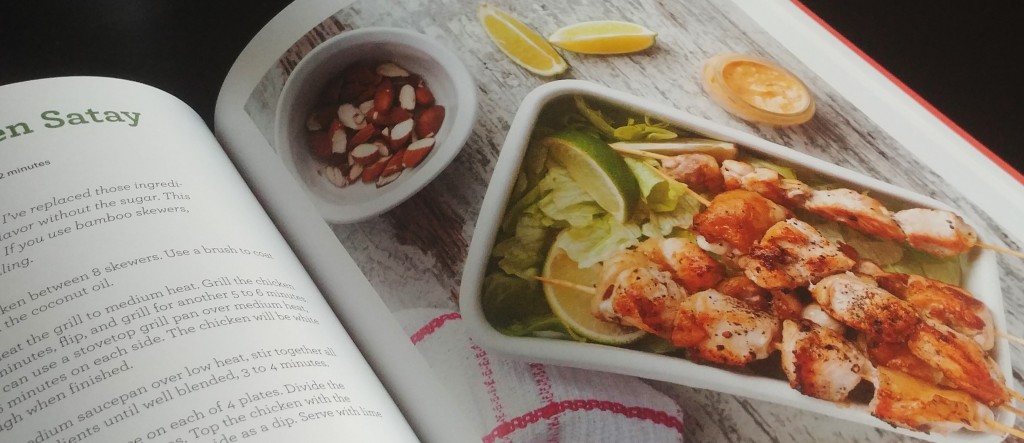 Be Prepared
Having a goal for your keto New Year's resolution is important, but it can only do so much if you don't have the tools to help you get there. Your first few keto shopping trips can feel daunting as you learn what foods do and don't fit your new lifestyle. Investing in a keto cookbook or meal plan can make those first steps so much easier.
What are good keto cookbooks for beginners? Keto Essentials is an excellent choice if you're looking for something thorough. In addition to 100+ awesome keto recipes for meals, snacks, and treats, Vanessa Spina (KetogenicGirl) includes a crash course on keto living and even a 7 day meal plan to get you started.
And if you want to keep it simple at the start, Jen Fisch (KetoInTheCity) has put together a keto cookbook with 130 recipes that use just 5 ingredients, including many <30 minute and one pot options! These easy keto recipes are a great way to get familiar with what a good keto meal looks like before branching out into more specialty ingredients and adventurous options.
As far as meal plans are concerned, Balanced Keto will send out a weekly meal plan (complete with shopping lists and helpful keto guides). Not a cook? Let Keto Fridge do the work for you, or try a keto meal replacement shake.

Skip the "Keto Flu"
There are a lot of misconceptions out there about what "keto flu" is. It's not at all related to the actual flu, it isn't your body "rejecting" keto, and in most cases the "symptoms" can be entirely avoided. Like with any significant change to your diet or lifestyle, your keto New Year's resolution will be an adjustment for your body.
The biggest changes (and the ones responsible for many "keto flu" cases) deal with hydration. It's common to lose water weight over your first week or two of keto, which means losing some of the salt, potassium, and other electrolytes that your body uses water to store. Losing all of this without replacing it is what leads to the headaches and sluggishness that are often referred to as keto flu.
Fight dehydration with water, use lite salt to replenish potassium, and consider an electrolyte supplement for the start of your journey. Keto pro tip: a quality keto bone broth will help on both the hydration and electrolyte fronts, in addition to being tasty and comforting!
Some people also swear by ketone supplements to fight the carb cravings and increase energy levels as your body learns to rely on fat for fuel instead of carbs. You can read about my own experience with ketone supplements in my Perfect Keto review.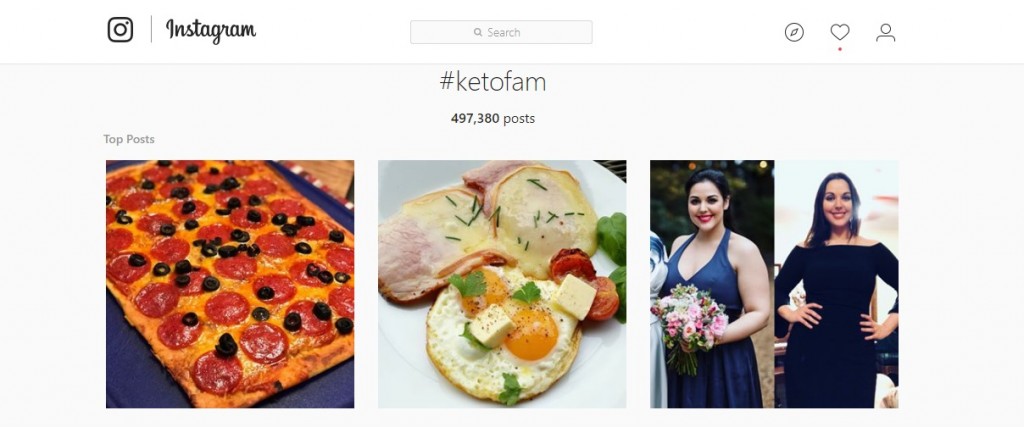 Connect with Others
Like so many things in life, having someone to share your keto New Year's resolution with might make it easier to stick with. This doesn't mean you need to harass a friend, relative, or coworker to tag along with you, but it can definitely be fun if they do! Having someone to share your progress, setbacks, and favorite keto recipes with can be super helpful. Few people understand the struggle of searching for perfectly ripe avocados or feeling awkward while ordering their double bacon cheeseburger with no bun  quite like fellow ketoers.
But you don't have to know other keto New Year's resolutioners in real life to find support and inspiration! Join the keto community on Instagram, Pinterest, or Facebook and you'll have an endless supply of delicious meal ideas, relatable posts, and fat fueled friends.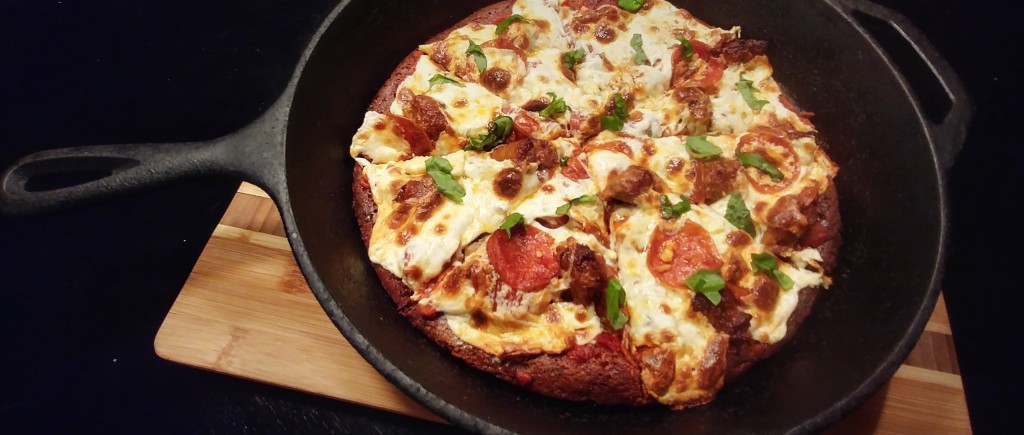 Don't Think of It As A Diet
It's a little cliche, but for the best results, you really should think of your keto New Year's resolution as a lifestyle change rather than a diet— even if only plan to stick to it until you hit your goals. If you go into things counting down the minutes until you can be "done" and eat an extra large pizza or stack of pancakes, you're not likely to be very successful. Focus on all of the great things you can eat and enjoy instead of fixating on foods that are off limits.
If you're like me, you'll come to realize that very little is actually off limits with a bit of keto creativity. Those earlier cravings? An extra large keto pizza and a stack of keto pancakes coming right up! There's a reason why my "30 days of keto" turned into three years and counting.
Almost every carb-laden food that I thought I would miss has a keto alternative that's tasty, way more satisfying/filling, and won't leave me feeling awful once the sugar high wears off.
A Successful Keto New Year's Resolution
Maybe your keto New Year's resolution will stick for years too. Maybe you'll up your carb intake again after reaching your goals. Either way, you can give yourself the best chance of getting there by being as prepared, informed, and committed as possible.
Did one of these tips help you? Have one of your own to share? Feel free to leave a comment!