Super Cauliflower-istic Keto Fried Rice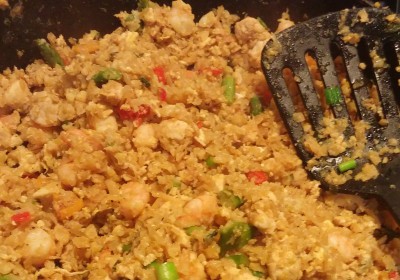 I love Asian food. Chinese, Thai, Indian, Japanese, you name it and I'm all for it. Cauliflower, on the other hand, I'm not such a huge fan of. I mean, it's okay…but growing up, it was always my least favorite ingredient in those vegetable medleys. So when I started keto, I had a choice to make: learn to love cauliflower, or learn to not love Asian food. The choice was easy. I needed to make some tasty cauliflower rice.
Now maybe you're lucky enough to have a Trader Joe's nearby that stocks that awesome frozen riced cauliflower. Or maybe you're just smart enough to remember you have a perfectly functional food processor in the cabinet next to the stove. But the first time I made this recipe, I was neither of these things. I riced my cauliflower by hand…with a cheese grater.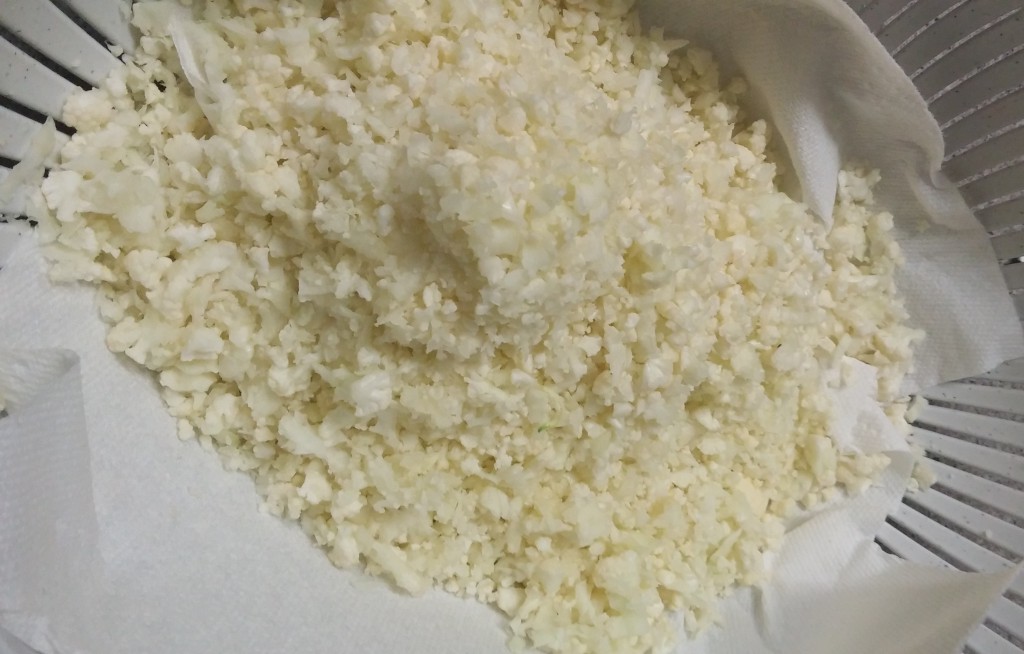 So my arm got a little tired, my kitchen got a little messy, and I may have nicked the tip of my finger on the cheese grater… But you know what? I don't regret it. Because this recipe is awesome. And my cheese grater cauliflower rice is more rice-like in texture than my subsequent attempts with the food processor have been.
But like I said before, I've never been a huge fan of the actual taste of cauliflower. Sometimes it was bland, and sometimes it was just bad. Either way, I didn't believe the people who said that ricing the cauliflower magically made it taste less like cauliflower. I wanted to add in some strong flavors to be sure.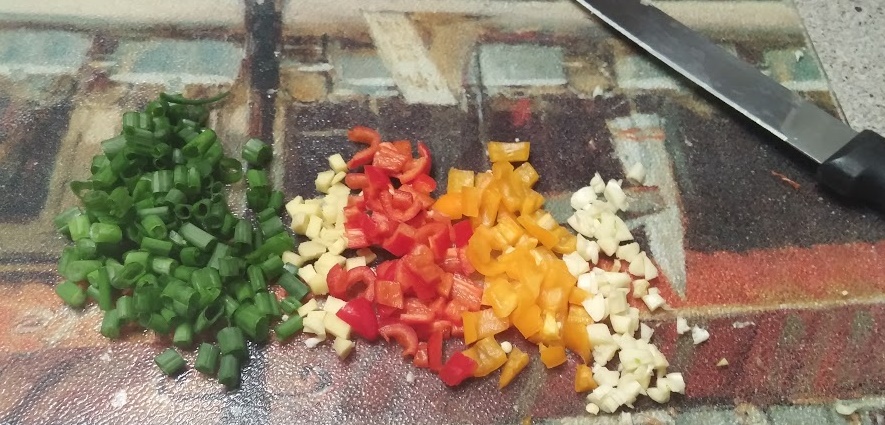 I love this recipe because its so flexible. Need something higher in fat? Use fattier cuts of meat, like beef or pork. I usually like to keep it lean with chicken breast or seafood, so I can sneak some extra fat in for dessert. But the best part is that either way works. Sometimes I just mix in whatever meat and veggies I happen to have leftover in the fridge.
The recipe makes about 6 servings, so if you want to double up one night…go ahead! It usually comes out to about 200 calories and 5 net carbs per serving. The protein and fat content depends on what kind of meat I use. It's low calorie enough to be a side dish, but filling enough to be a meal on its own.