Low Carb Keto-Friendly CInnamon Rolls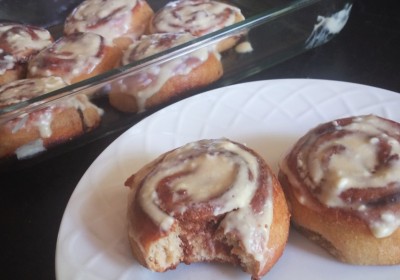 Since childhood, there have been exactly two things that are pretty much guaranteed to wake me up in the morning. One is the smell of bacon frying, and the other is the smell of cinnamon rolls baking. Now obviously that first one hasn't changed post-keto (if anything, I love the smell of bacon even more now), but it had definitely been a while since I had gotten to enjoy waking up to freshly baked cinnamon rolls.
Sure, I can get a taste of those same flavors by making a batch of low carb cinnamon roll pancakes or cinnamon doughnut holes, but that isn't quite the same. For months now, I've really wanted to nail down a recipe for a keto version of an actually cinnamon roll. This is the closest I've gotten so far.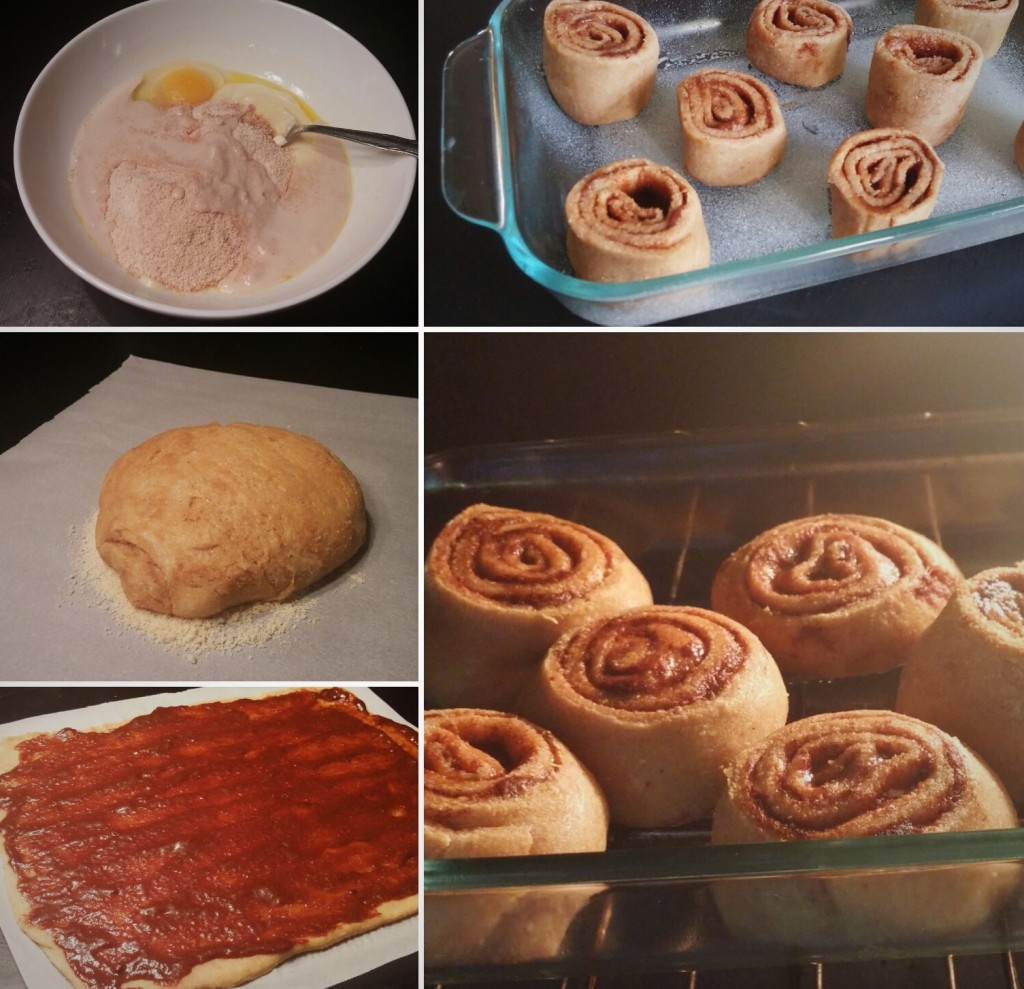 Now to be honest, I'm still not 100% happy with this recipe. It's certainly tasty, and it does hit that cinnamon roll craving, but I'll probably keep searching for tiny improvements here and there until it's juuuust right. But until then, I figured tasty-but-not-quite-perfect low carb cinnamon rolls are better than no cinnamon rolls. Hopefully you agree!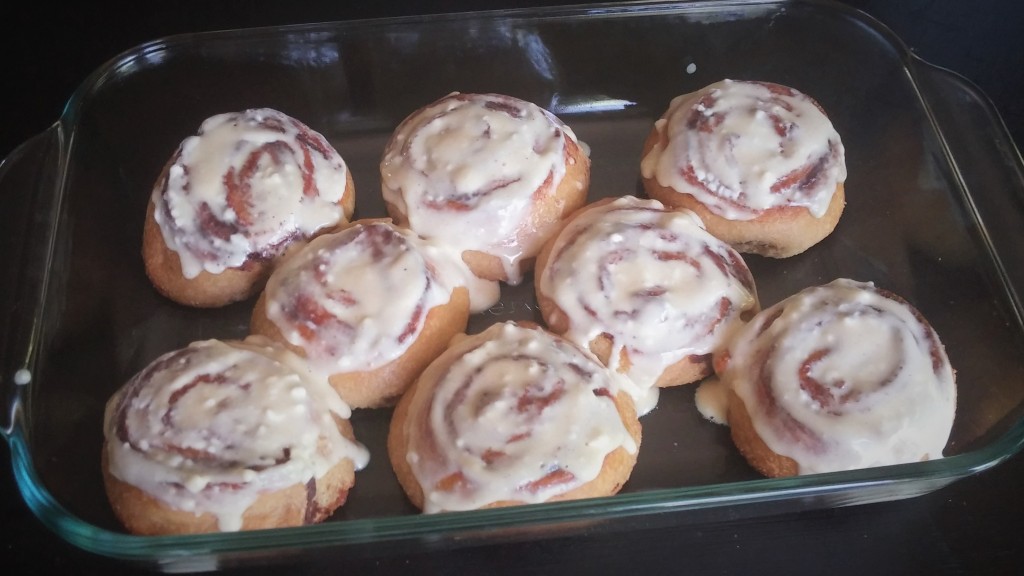 Notes:
I like adding that little bit of coconut sugar or sugar free maple syrup to emulate some of the molasses flavor you might get from brown sugar in traditional cinnamon rolls. You can also try something like Sukrin Gold. It's totally optional though!
The yeast adds to the flavor as well as helping the dough rise, but you can make these without it if you'd like. Leave out the yeast and water, leave out 1T. of coconut flour, and add an extra teaspoon of baking powder.
Psyllium husk powder is one of those "specialty" low carb ingredients that I think is worth having on hand if you plan on doing low carb baking regularly. I get mine from Amazon.
When baking with whey, I generally go for something minimalist like Isopure. This reduces the chances of some ingredient having a weird reaction in the oven.
You can either frost them all right out of the oven or just keep the frosting separate and add it right before eating. They reheat fine either way.
Want a thicker "frosting" instead of the cream cheese glaze? Cream together 2oz. cream cheese, 1T. butter, and 1/2t. vanilla extract, adding sweetener to taste.