Low Carb Maple French Toast Waffles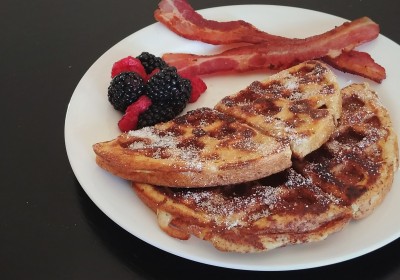 So in case you haven't noticed, I'm a big fan of breakfast foods. Whether it's keto pancakes, low carb cinnamon rolls, or even a hybrid of the two, I'm totally a sucker for cinnamon, maple, and other breakfast-y flavors, especially as an accompaniment for two of my other favorite things: bacon and coffee.
Since I tend to stick to intermittent fasting for most of the week though, I don't actually eat breakfast all that often. Maybe that's why when I do decide to sit down for a nice keto breakfast, I like to put in the extra effort and go all out.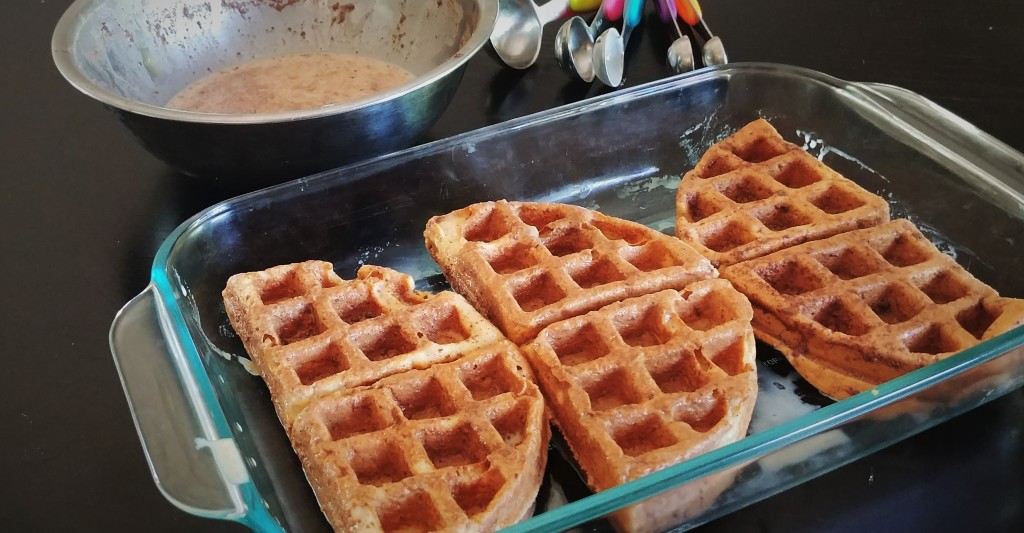 Like my low carb cinnamon roll pancakes, this recipe is basically a hybrid of two breakfast favorites: waffles and French toast. Luckily, the traditional egg and dairy mixture used for French toast is relatively easy to make keto, and with a batch of low carb waffles to take the place of bread, these are pretty simple to whip up.
The hardest part is cooking up all the waffles first; I like to make all the waffles, dip them all in the egg wash, and then cook them all at once on my electric griddle. Depending on your kitchen set up, it might be quicker to dip and cook each waffle as you make them instead of all at once.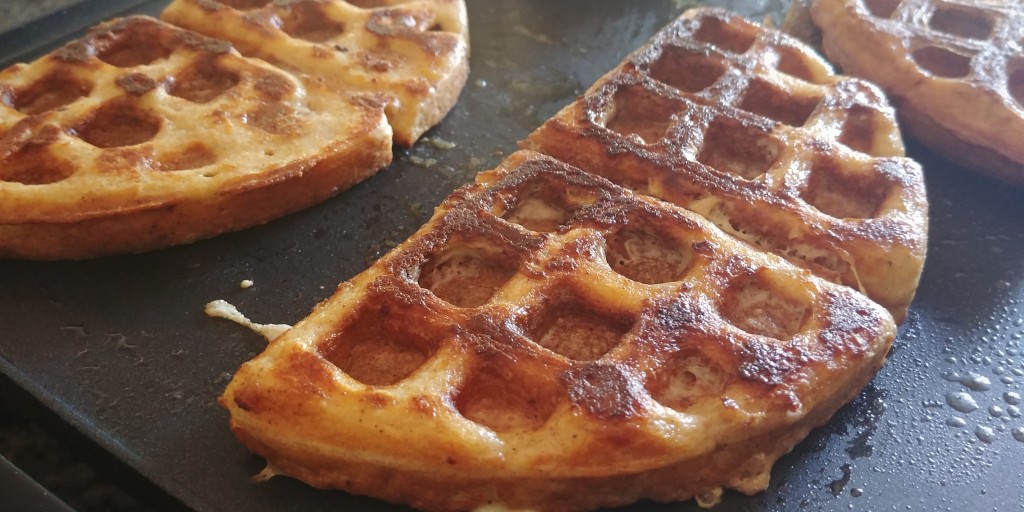 I listed four servings for this, but how exactly you divide up the recipe will probably depend a lot of your waffle iron. When I use my Belgian waffle maker, I get six half-waffle "slices" of French toast. When I use my super adorable mini waffle maker instead, I get about 10 mini low carb French toast waffles. For convenience so you can divide as needed, the macros of the full recipe come out to about 1300kcal, 102g fat, 59g protein, and 13g net carbs per batch.