Keto Almond Flour Drop Biscuits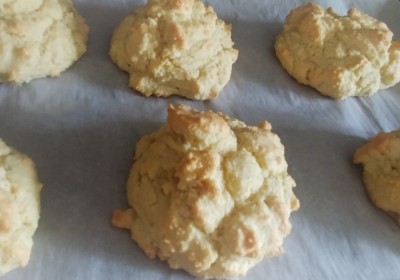 My low carb pancake recipe remains one of my favorites for a quick keto breakfast on the weekends, but I still like to mix it up a bit when I can. This low carb almond flour biscuit recipe is almost as easy to make, and makes a great accompaniment to your bacon, eggs, and other breakfast staples. I especially like them served warm with butter and a little sugar free jam.
There are two keys to getting these right. First is to make sure you thoroughly combine your dry ingredients. The baking powder/soda needs to be well distributed for them to turn out nice and fluffy.  Second is to make sure your butter is nice and cold. I usually pop it in the freezer for a few minutes while I prep the other ingredients and then use my food processor to cut it in. That's the key to even browning and a buttery texture.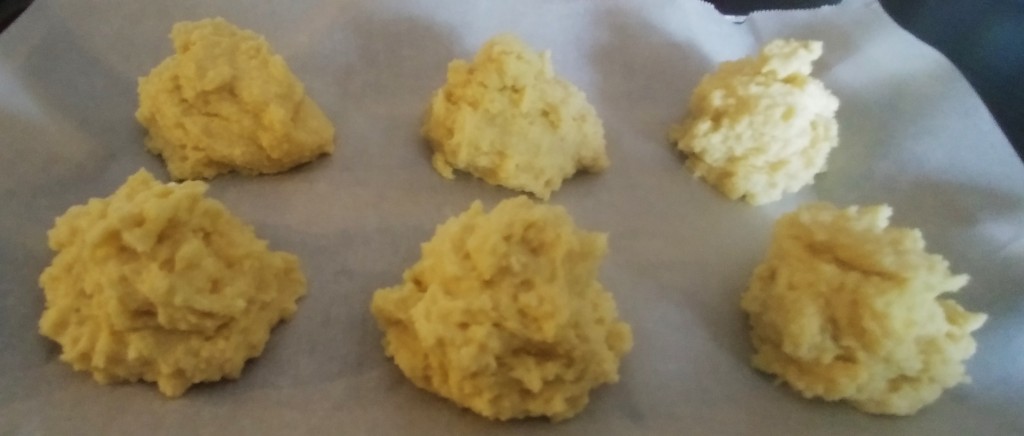 Notes:
These keep fine at room temperature for 2-3 days in a sealed container, but any longer than that and you should probably refrigerate.
For maximum fluffiness, get the batter in the oven as soon as possible after combining the wet and dry ingredients.
If you plan on cutting these (to add toppings or filling), let them cool for a few minutes out of the oven first.