Keto Almond Brussels Sprout Slaw with Sesame Dressing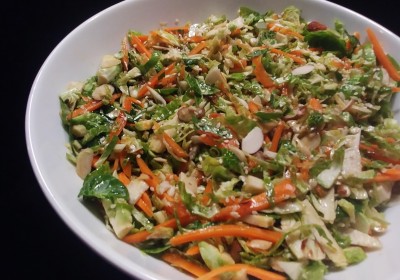 As the weather heats up, I've been trying to come up with keto veggie side dishes that 1. are more exciting than a salad, and 2. don't require me to turn on the oven. My keto broccoli salad has quickly become a side dish of choice whenever I'm putting steaks or burgers on the grill, but the bacon and blue cheese can be a little overpowering when paired with more delicate proteins like shrimp or salmon.
Enter this Brussels sprout slaw! It's super easy to whip up, and manages to pack a lot of flavor and a decent amount of healthy fats without being too heavy. Thanks to the combination of the fresh veggies and sesame dressing, it's a bit more interesting than your typical mayo-based coleslaw. And the inclusion of toasted almonds adds some extra crunch.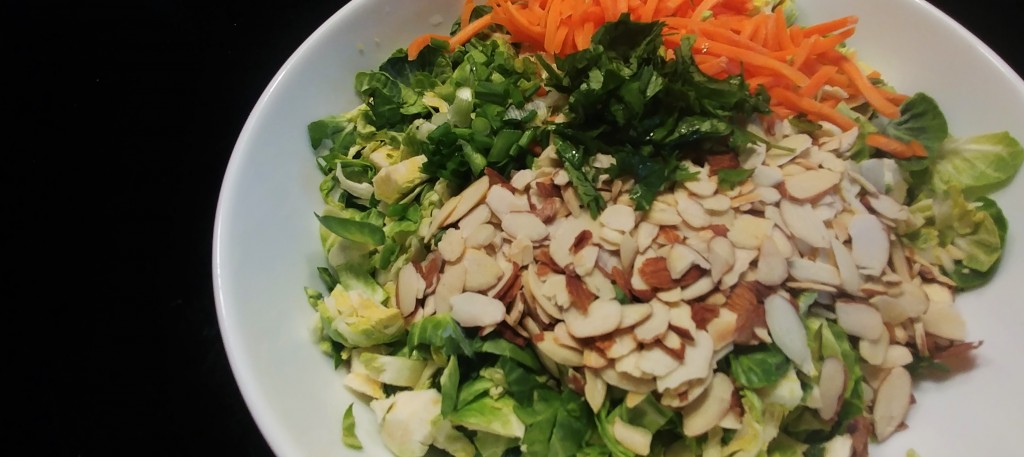 Notes:
The flavors in this keto Brussels sprouts slaw build over time, making it even better the second day. Don't be afraid to prep it a day ahead of time.
Black or white sesame seeds should work just fine in this recipe. You can even toast them too!
You can shred your Brussels sprouts in a food processor (after cutting off the ends), or just use a knife and do it the old fashioned way.