Low Carb Gummy Worms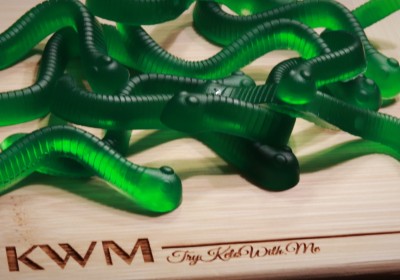 Looking for something to satisfy a keto gummy craving? Unfortunately, most store bought sugar free gummy candy just swaps out the sugar for maltitol, a sugar alcohol which can still raise your blood sugar and/or cause an upset stomach in large amounts. There are a small number of low carb gummy bear brands with better sweeteners options, but they can be a little pricy at $3+ per bag.
Instead, try this low carb gummy worm recipe which uses just a few ingredients and a little bit of time to make keto gummies that are a good source of healthy collagen protein while being super low in carbs and calories. Obviously, a gummy worm mold will make them look the most like "the real thing," but you can also just chill them in a square or rectangular container and then cut into strips.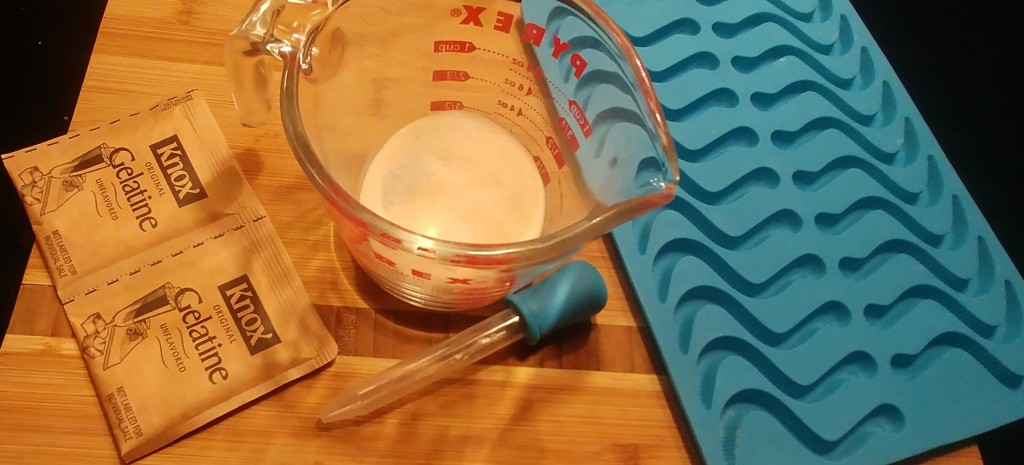 Easy Low Carb Gummy Worms
Whip up these quick keto gummy worms with just a handful of ingredients.
Instructions
Combine plain and flavored gelatin powders in a heat-safe container.

Add boiling water, stirring constantly until gelatin is dissolved and mixture is smooth.

Fill gummy worm mold with gelatin mixture. Allow to cool at room temperature for about 5 minutes or until no longer liquid on the surface, then transfer to the refrigerator to set for an additional 15-20 minutes.

Remove keto gummy worms from mold, and transfer to a sealed bag or container. Store refrigerated for up to 3-5 days.
Notes
If you can't find "big" (usually around 0.6-0.7oz) boxes of sugar free gelatin mix, just use two small (0.3-0.35oz) boxes instead.
If you would prefer to use your own sweetener/flavor, replace the premade sugar free gelatin mix with an additional 2 tablespoons of gelatin and the flavor/sweetener of your choice. Powdered/liquid drink mixes work well for this.
For keto gummy worms that are less firm, add an additional 1-2 tablespoons of water.
To create opaque worms, replace about 1T of the water with cream.
Nutrition
Calories:
20
kcal
|
Carbohydrates:
0.6
g
|
Protein:
5
g