Easy Keto Zucchini Chips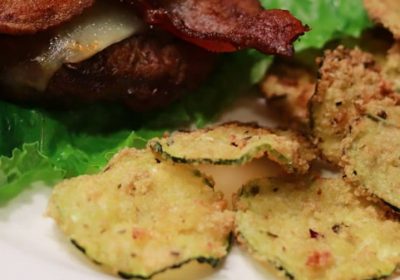 Zucchini is like cauliflower in that being keto leads to discovering all kinds of ways to use it than simply roasting or steaming. Of course, transforming veggies into more interesting keto side dishes isn't always as easy as other people make it sound…I still remember my first attempt at keto "zucchini chips" based on some post that suggested microwaving sliced zucchini to crisp it.
Rather than the crispy keto zucchini chips I was looking for, I ending up with a half soggy and half burnt green mess stuck to a plate! Maybe the microwave method works for some people, but I've had much better results with this recipe for oven baked zucchini chips. They are simple to make and pack a surprising amount of flavor into just a few carbs/calories.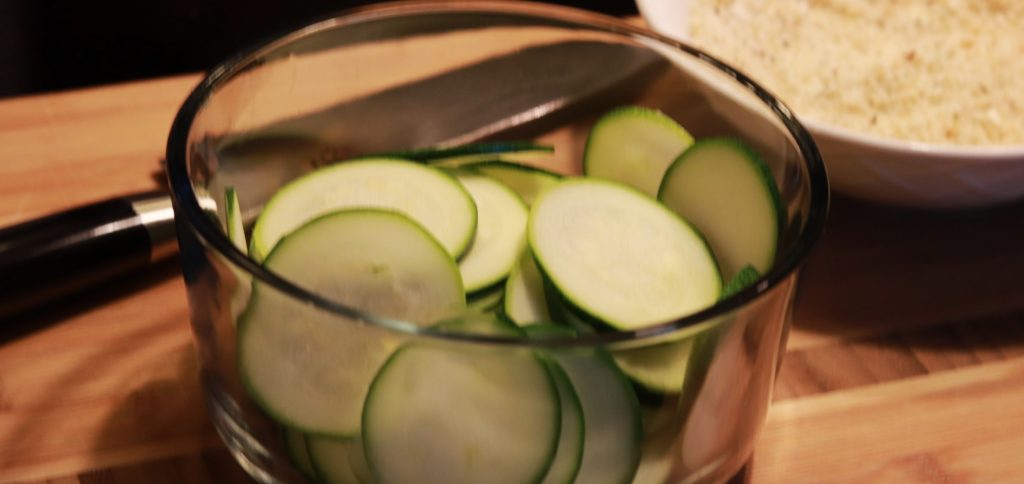 The key to getting the best results is to slice the zucchini both thinly and evenly. Using a sharp knife and a steady hand, one medium zucchini should get you 60+ chips. A quick dip in egg and a parmesan/pork rind coating later, and they will be ready to go in the oven. Thin slices combined with the coating will produce a crispy and flavorful batch of keto zucchini chips.
Also worth noting is that this recipe uses the "powdered" form of grated parmesan rather than the freshly shredded stuff. The latter will still work flavorwise, but it likely won't get as crisp which is what I was looking for in this particular keto zucchini chip recipe.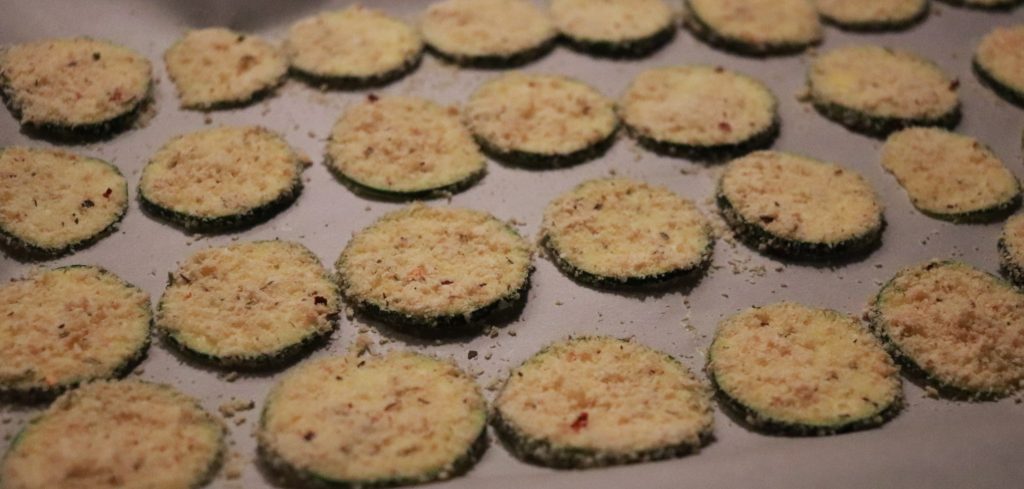 Notes:
These keto zucchini chips are definitely best when served fresh, so I would recommend halving the recipe if you don't think you'll get through a full batch. They can be reheated in the oven if needed, though.
Yes, you can make these in an airfryer! Lower the temp to 370F/375F and use racks to layer or work in batches.
Feel free to mix up the spice blend to match your needs. Just be cautious when adding salt, as I find the parmesan and pork rinds are usually salty enough on their own. Also note that any salt or spice will get more intense after cooking.