Easy Keto Sesame Broccoli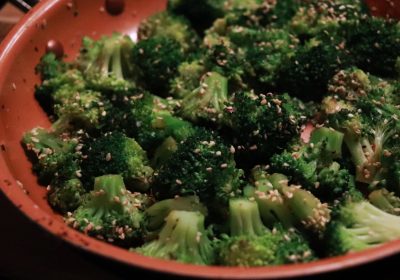 Additions like buttery sauces, cheesy toppings, and even bacon can be a great way to add some fat to a veggie side dish that might otherwise be a little on the lean side. Unfortunately, there are plenty of keto seafood recipes and other main dishes that don't necessarily mesh well with the rich flavors of those ingredients. Although I love broccoli smothered in a nice cheddar sauce, this keto broccoli recipe gets a boost of healthy fats from sesame instead!
This makes it the perfect side dish for something like my keto sesame ginger salmon, where a cheese sauce would feel totally out of place. The sesame adds a nice, nutty flavor and of course a good amount of healthy fats. This keto sesame broccoli recipe uses both sesame seeds and sesame oil to really double up on both the flavor and fat benefits. The dish is rounded out with garlic, a splash of liquid aminos or soy sauce, and a pinch of crushed red pepper for heat.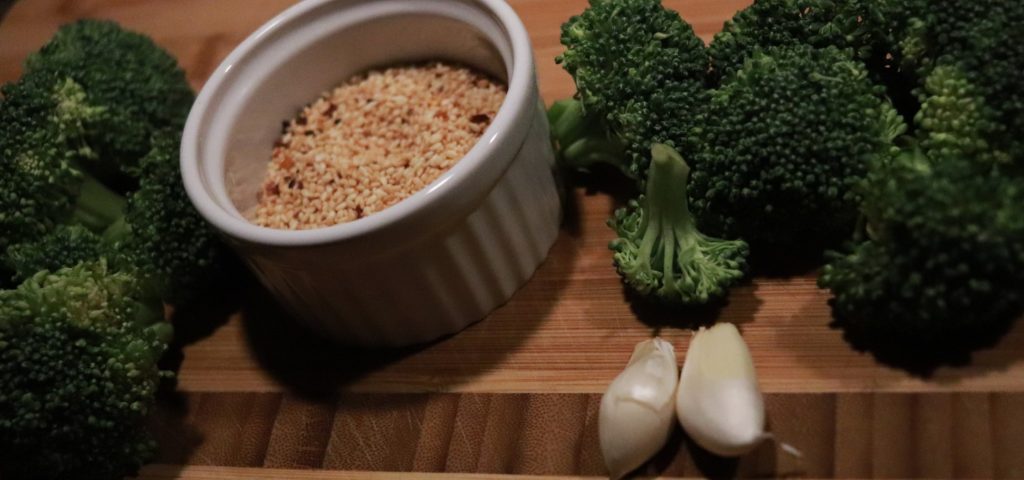 Easy Keto Sesame Broccoli
This simple keto broccoli side dish is easy to make and packed with flavor. Per serving: ~120kcal, 8g fat, 5g protein, 9g total carbs - 3.5g fiber = 5.5g net carbs.
Ingredients
1

pound

broccoli

cut into florets

2

tablespoons

sesame oil

2

cloves

garlic

minced

1

tablespoon

sesame seeds

1/2

teaspoon

red pepper flakes

2

tablespoons

water

3

tablespoons

soy sauce

or liquid aminos
Instructions
Toast Sesame Seeds
In a dry pan over medium heat, toast sesame seeds for 60-90 seconds, or until fragrant and lightly browned. Stir in chili flakes and remove from heat.
Keto Sesame Broccoli
Heat sesame oil in a large pan over medium high heat. Add garlic, and cook for 45-60 seconds or until fragrant. Add broccoli to pan, and stir to coat with oil/garlic. Saute for 1 minute.

Reduce heat to medium. Add water to pan, and cook broccoli for an additional 3-4 minutes, or until water has evaporated.

Add sesame seed mixture and 2 tablespoons of the soy sauce (or liquid aminos) to pan. Cook for an additional 1-2 minutes, or until broccoli reaches desired tenderness, stirring often.

Remove from heat. Finish with remaining 1 tablespoon of soy sauce/aminos before serving.
Notes
For an additional flavor boost, use your favorite bone broth instead of the water in this recipe and/or add 1/2 teaspoon of grated ginger alongside the garlic.
The chili flakes only add a mild heat to this keto sesame broccoli recipe. Add more to increase the spice.
Sesame oil really rounds out the flavor here. You can substitute another oil, but it won't be quite the same.
Nutrition