Keto Honey Mustard Dressing/Dip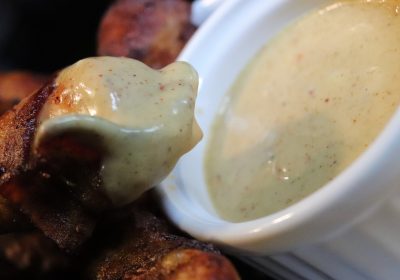 One of the first things you learn when trying to cut back on carbs is all the sneaky names on ingredient lists that are essentially just sugar. Common culprits include sucrose, corn syrup, molasses, fructose, and yes, unfortunately, honey. Naturally that would rule out dressings and sauces sweetened with honey, like honey mustard. Thankfully, with a handful of ingredients and a few minutes, it's pretty easy to make your own keto honey mustard sauce instead!
Other than mayo (for a creamy base), the main ingredients here are obviously mustard and a sugar free honey substitute. The flavor won't be exactly the same as when using real honey, but neither will the carb count! That makes this homemade keto honey mustard a good option for a dip, sauce, or salad dressing.
What Is Sugar Free Honey?
Of course, natural honey is mostly sugar. Keto-friendly versions will consist mainly of water, honey flavor, and a low carb sweetener. Make sure to choose imitation honey sweetened with keto-friendly sweeteners like stevia, erythritol, or xylitol. Avoid options using maltiltol, which has a high glycemic index and can cause stomach upset. Some options:
Can't I Just Buy Sugar Free Honey Mustard?
Sure you can! Thankfully, a lot of brands have started offering versions of this classic sauce that are lower in carbs and sugar. Here are some common options:
G. Hughes Sugar Free Honey Mustard Dipping Sauce. Available on Amazon or in stores. 0.5g net carbs per tablespoon.
Primal Kitchen Honey Mustard Vinaigrette. Available from Primal Kitchen (save with code TRYKETO), Amazon, or in stores. 1.5g net carbs per tablespoon.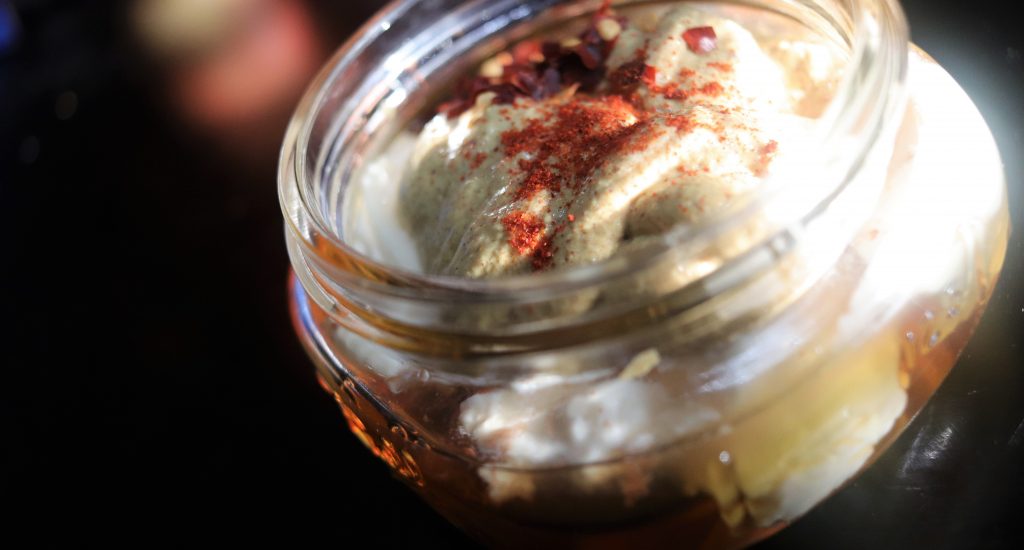 Keto Honey Mustard
Keep the flavor but ditch the carbs with this keto honey mustard recipe. Perfect as a low carb dip, sauce, dressing or marinade.
Instructions
Mix together all ingredients until smooth and well combined.

Store refrigerated in a sealed container for up to two weeks.
Notes
For a tangier version, add an extra tablespoon of mustard. For a spicy version, add more cayenne and/or 1/4 tsp crushed red pepper.
This recipe makes a thicker keto honey mustard, great for dipping. For a thinner, vinaigrette style, add more vinegar.
One easy way to make this recipe with minimal cleanup: add all ingredients to a mason jar or other container and shake vigorously to combine!
This post may contain affiliate links. More details.
Nutrition
Serving:
2
tbsp
|
Calories:
100
kcal
|
Carbohydrates:
1.25
g
|
Fat:
8
g