Instant Pot Keto Chili with Beans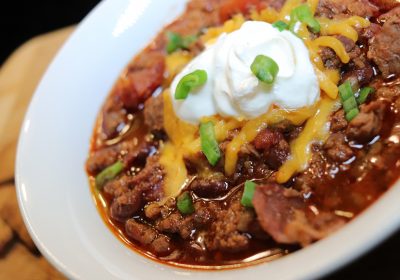 Is there anything quite as warming on a cool autumn night as a hearty bowl of chili? It used to be one of my favorite fall meal prep options, since a big pot made over the weekend can easily last through the week. Of course, the switch to keto meant ditching the chili beans…and unfortunately, the meal just isn't the same without them for me. It felt more like tomato and ground beef stew, which can still be tasty, but it's not quite what I want from chili. Some people don't mind a beanless chili, but I was desperately looking for a way to make keto chili with beans.
Thankfully, if you can get your hands on black soybeans (I use the brand Eden Organics), you can have the best of both worlds! This Instant Pot keto chili with beans is as hearty as the classic version, minus the carbs found in most bean varieties!
Can I Make Keto Chili with Beans?
The most common beans used for chili are kidney beans, black beans, and pinto beans. Which variety is used most often can vary by region. Some recipes use more than one. Although beans as a whole are somewhat high in fiber, the net carb count can still be hard to fit into most keto diets:
Kidney Beans: 20g total carbs – 8g fiber = 12g net carbs per 1/2 cup serving
Black Beans: 22g total carbs – 9g fiber = 13g net carbs per 1/2 cup serving
Pinto Beans: 19g total carbs – 8g fiber = 11g net carbs per 1/2 cup serving
This means that a single can of beans can add 40-50g net carbs to a pot of chili, or up to 6g per serving. To cut down the carbs, I stick with black soybeans:
Black Soybeans: 8g total carbs – 7g fiber = 1g net carbs per 1/2 cup serving
As you can see, there are fewer net carbs in a whole can of black soybeans (3.5g) than in a single serving of traditional chili beans. The perfect solution for keto chili with beans!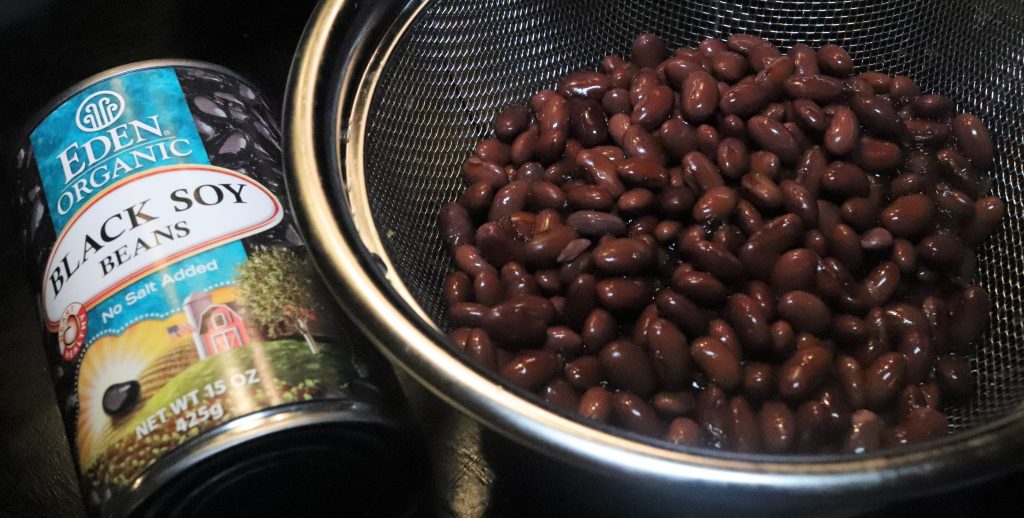 What About Beanless Keto Chili?
Black soybeans can be tricky to find. You can find them in some grocery stores, but I tend to order them online from Netrition or Amazon. If you can't find them, don't eat soy, or simply don't miss beans in your chili, you can still use this keto chili recipe! The combination of ground beef, diced beef, chorizo, and bacon makes for a hearty, varied texture that still feels like chili rather than "ground meat soup."
Why Make Instant Pot Keto Chili?
The other trick I use for this keto chili with beans is making it in the Instant Pot. The complex, warming flavors are key to chili, and they normally take time to develop. Making Instant Pot keto chili uses the pressure cooking to build up those flavors quicker, so you don't need to spend so much time over the stove. Pressure cooking does a great job at bringing out the spice and richness from the onion, garlic, jalapeno, and keto chili spice mix in this recipe!
Can I Make Keto Chili with Beans on the Stove or Slow Cooker?
If you don't have an Instant Pot, you can adapt this recipe to make on the stovetop or with a slow cooker instead.
For the stovetop: Follow recipe as directed, browning the beef/chorizo in a large pan and substituting a large pot or dutch oven for the Instant Pot. Instead of pressure cooking, simmer chili (covered) over low heat for 30 minutes. Uncover and continue to simmer, stirring occasionally, for an additional 30 minutes or until desired thickness.
For the slow cooker: Brown the bacon, veggies, and meats as directed. Add to slow cooker with the remaining ingredients (tomatoes, broth, beans, spice mix). Slow cook for 4-5 hours on low, or 2-3 hours on high.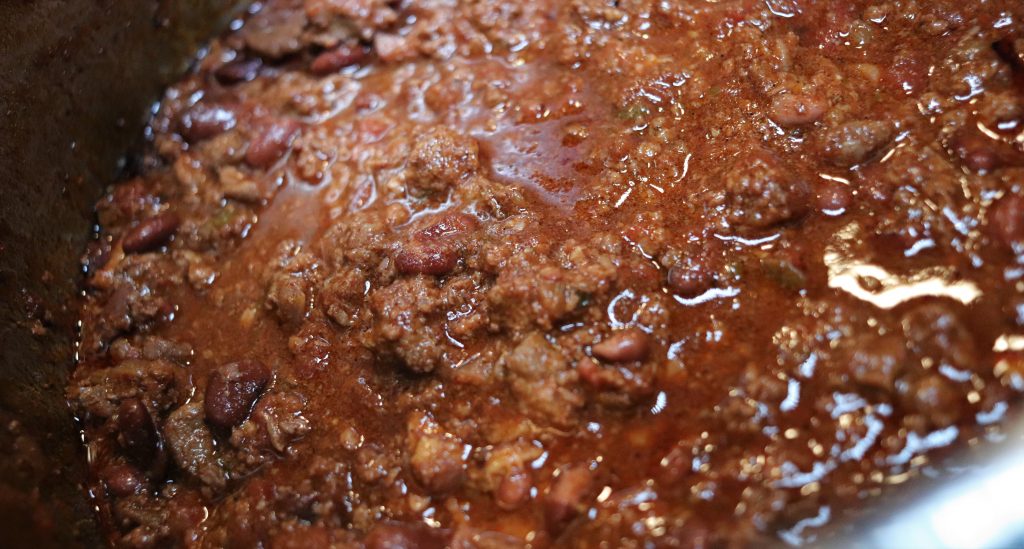 How to Serve Keto Chili with Beans
Obviously, this Instant Pot keto chili is best served warm. Serve garnished with your favorite toppings:
Dairy: shredded cheese, sour cream, queso fresco
Veggies: sliced avocado, diced red onion, diced tomatoes
Flavor: lime, chopped fresh cilantro, sliced green onion
Crunch: diced bacon, low carb pita chips, pork rinds
Looking for more warming keto dinners? You might also like:
Instant Pot Keto Chili Recipe
Instant Pot Keto Chili with Beans
This Instant Pot keto chili with beans is rich, filling, flavorful, and warming. A perfect low carb dinner for a cool night!
Instructions
Combine keto chili spice mix ingredients.

In a large pan over medium heat, brown the ground beef and chorizo. Drain excess fat and set aside.

Set your Instant Pot to Sauté and add the chopped bacon. Cook until crisp, stirring often, then remove and set aside. Reserve the bacon fat in the pot.

Add onion to reserved bacon fat and cook until softened, 2-3 minutes. If there isn't enough bacon fat, you can add a splash of olive oil.

Add jalapeno and garlic to the onion and continue to sauté, stirring often, for 2-3 minutes.

Season diced beef with salt, pepper, and about 1tsp of the keto chili spice mix. Add seasoned beef to the Instant Pot with the veggies to sear. Cook for about 4 minutes, stirring to brown on all sides.

Add broth to Instant Pot and deglaze the bottom of the pot.

Add remaining chili ingredients to the Instant Pot: the beef/chorizo mixture, tomatoes, beans, spice mix, and bacon. Reserve some bacon for garnish if desired. Stir to combine

Secure the Instant Pot lid and set valve to "sealing." Pressure cook on High for 25 minutes. Quick release pressure manually by opening the vent, or allow to naturally release (about 15 minutes).

Stir and adjust with additional seasoning if desired. For a thicker chili, simmer using the Sauté setting for about 10 minutes to reduce the liquid.

Serve topped with cheese, sour cream, diced avocado, or other toppings of choice.
Notes
*You may be able to find "diced beef" sold as steak tips or "beef for tacos." You can also simply cut beef stew meat into bite sized pieces. Using all ground beef is always an option too!
Spice Level: This keto Instant Pot chili has a bit of heat, but isn't too spicy. You can up the heat level by adding an additional jalapeno pepper, increasing the amount of cayenne, and/or using spicy chorizo.
Storage and Reheating: Store keto chili with beans refrigerated in a sealed container. Reheat in the microwave or warm in a saucepan over medium heat.
Nutrition
Serving:
1
cup
|
Calories:
320
kcal
|
Carbohydrates:
8.1
g
|
Protein:
28
g
|
Fat:
20
g
|
Fiber:
4.5
g