Keto Peppered Maple Pecan Bacon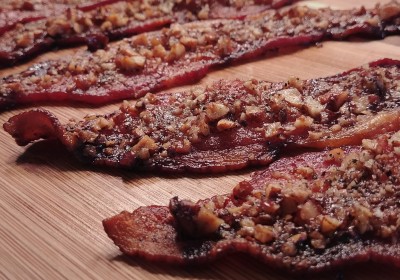 One of the best things about being keto is no longer having to feel guilty for giving in to my bacon cravings. I love bacon because, well, it's delicious, but also because it's a tasty, easy, way to add some extra fat and protein to pretty much any any meal. I usually add bacon to other foods to make them better, but it turns out that you can improve bacon itself with just a few additions too!
This recipe combines bacon with pecans, another awesome keto food, and uses black pepper and sugar free maple syrup to add a bit of sweet and heat. The resulting deliciousness goes great with a couple of keto waffles for breakfast, although I'll admit that I've snuck some in with lunch or dinner too.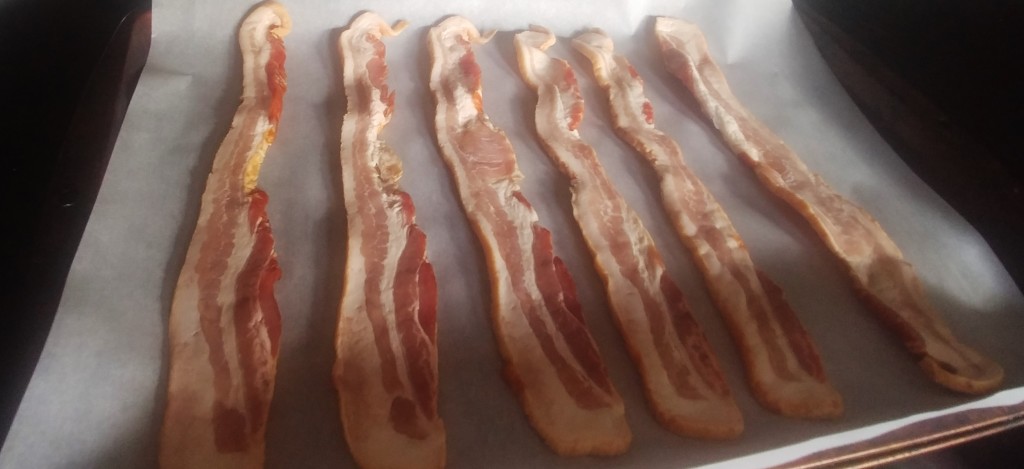 It's easy to make since it only takes a handful of ingredients, and cooking the bacon in the oven means that there's a lot less clean up than frying it on the stovetop. I find that the baking crisps quicker when using a wire rack, and if you line your pan with foil or parchment paper too, there's no greasy mess after.
As far as ingredients go, opt for a high quality, thicker cut of bacon. Any plain or lightly salted pecans will work, but I'm a huge fan of Front Porch Pecans if you need a recommendation. Finally, the sugar free syrup selection will largely depend on your taste and which sweeteners you prefer. Two options you might consider are Lakanto Sugar Free Maple Flavored Syrup (sweetened with monk fruit and erythritol) and Know Better Syrup (sweetened with allulose).