Keto Parmesan Crusted Tilapia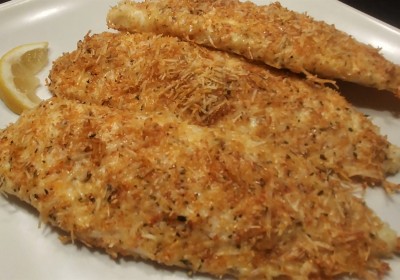 As much as I enjoy a good steak or plate of chicken wings, it's nice to enjoy lighter protein options every so often too. Tilapia is a surprisingly versatile white fish, but has a reputation for being somewhat bland because it isn't as flavorful on its own compared to something like salmon, or dry, because it can be easy to overcook.
This keto tilapia recipe addresses both of those concerns, with a low carb parmesan crust that adds flavor and crunch while also retaining moisture to keep the fish nice and moist. It's very filling despite being a lean source of protein, and leaves room to meet your fat macros with keto sides (or even a low carb dessert)!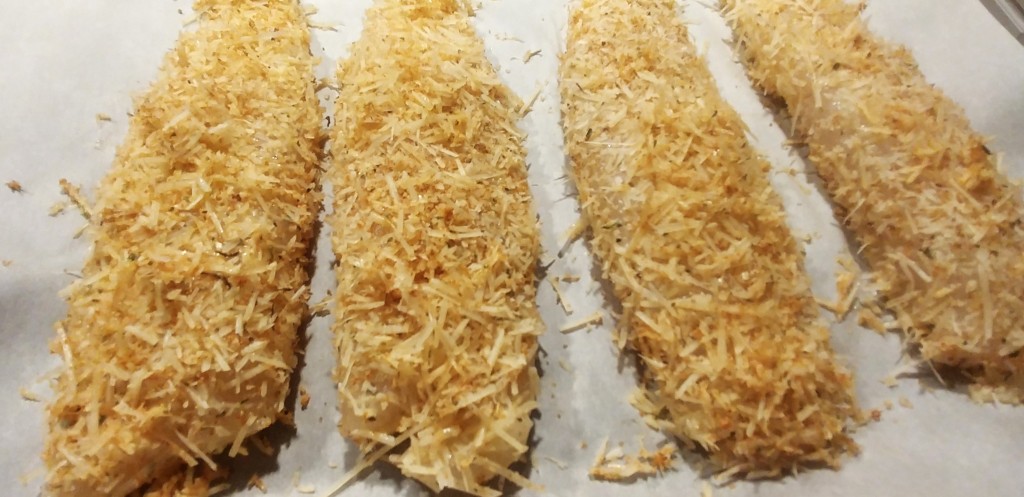 Notes:
If possible, I would recommend using thicker tilapia loin portions rather than the typical, thin filets. The result will be flakier and harder to overcook.
You may need to adjust the salt amount in this recipe depending on your taste and the salt level of the parmesan you use.
You can likely swap another mild white fish, like cod, for tilapia if desired.