Keto Mozzarella and Tomato Broiled Shrimp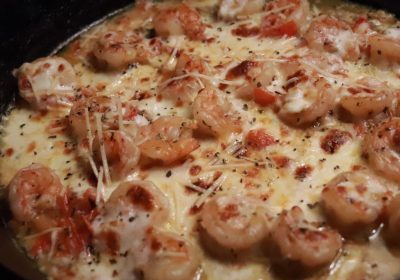 I know a lot of people think keto is all beef and bacon, but I love lighter protein sources like chicken and seafood too! Keto shrimp recipes are some of my favorites, because they tend to be pretty quick to make and can help me meet my protein macro on days when I'm running a little low. Best of all, the fact that shrimp is so lean means that there's a lot of room to add flavor (and fat!) with ingredients like butter and delicious, melty cheese.
That was exactly the goal with this cheesy keto broiled shrimp recipe. The shrimp are cooked with garlic, herbs, and tomato, quickly simmered with white wine and butter, and then topped with mozzarella for the perfect finish. You can enjoy this keto shrimp dish on its own, but I like serving it over zoodles, spaghetti squash, or another low carb pasta substitute.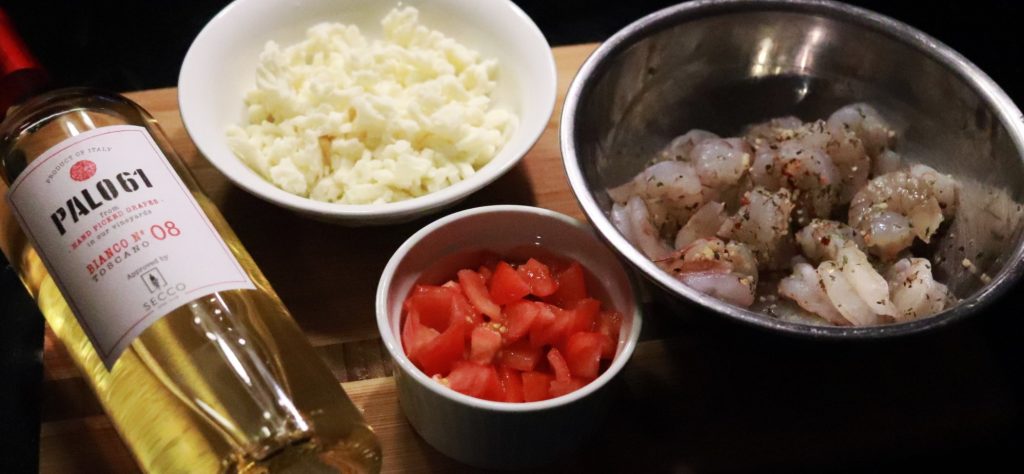 Notes:
To keep the carbs low, I used Palo61 White Wine for this keto shrimp recipe (<2g carbs per bottle/0.34g per glass). You can pick some up here, and use the code TRYKETO to get free shipping on any order of 3+ bottles.
If you prefer not to cook with wine at all, vegetable or seafood stock should work to replace the liquid content (though I haven't tried it personally).
If you are using wine, make sure your pan has enough space/heat for the alcohol to cook off. The shrimp shouldn't be overcrowded in the pan.
I really recommend fresh tomatoes, but you can use canned in a pinch. Just make sure there's no added sugar!