Easy Keto Avocado Salsa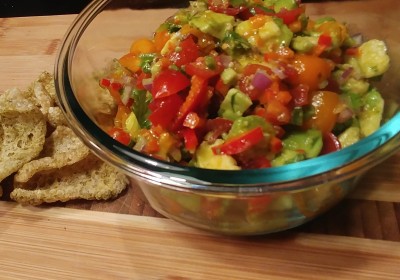 There are a few ways you can improve a keto cheese shell taco or taco cup, and this low carb avocado salsa is definitely near the top of list! In addition to being a great way to add flavor, the inclusion of avocados (and avocado oil) makes this keto salsa recipe a good source of healthy fats too. Best of all, it's also super quick and easy to make!
Just dice up your veggies, toss them with lime juice and avocado oil, and you're good to go! In addition to adding it to your keto tacos, you can use it as a dip for your favorite pork rinds or low carb crackers/chips, or a topping/side for steak or fish. I'll be honest…sometimes I just eat it by itself too. It's hard to go wrong with anything avocado based as a snack.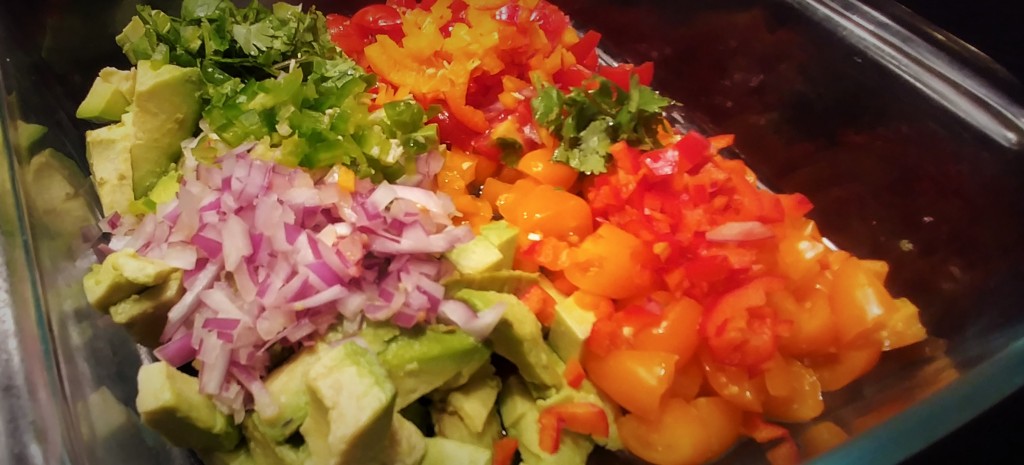 Notes:
You want avocados that are ripe but still somewhat firm so you can dice it without making a mushy mess. You're going for salsa, not guacamole.
I usually use Primal Kitchens Avocado Oil for this, but any quality brand should work. You can also substitute olive oil if needed.
If you want extra spice, don't seed the jalapeno and/or use a bit extra. You can also add a pinch of cumin and/or chili powder.
The oil and lime juice will keep the avocado from browning for a while as long as you use an airtight container for storage.